Yankton Step Forward to Prevent Suicide
Riverside Park Yankton SD
8:30 am Saturday, August 5, 2017 - 12:00 pm Saturday, August 5, 2017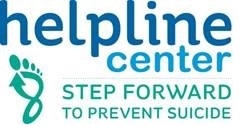 Registration: 8:30am at Riverside Park
1.5 mile walk: 9:00am
Remembrance Ceremony to follow walk
Our community and state continue to experience the loss of our family and friends to suicide. We can all help by Stepping Forward to make a difference. In partnership with Bridging Yankton: 'Pathways to Help, Hope and Healing,' the walk raises awareness and support for Bridging Yankton's focus of a new student texting project for Yankton High School. There is help and hope through raising awareness about suicide and funding prevention programs.
Click here to purchase event T-shirt
Event T-shirts are on sale for $15.00 each.