Meet Us Mondays!!
Meet us Mondays is a weekly feature showcasing a different Helpline Center staff every Monday!
Today we introduce you to Betsy Schuster, Vice President of Program Development.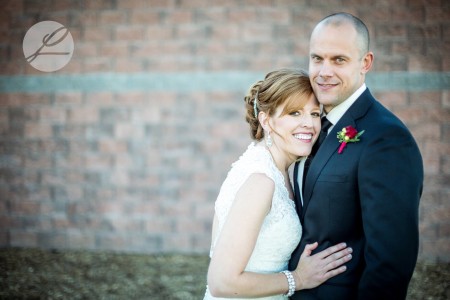 Tell Us About Yourself: Born and raised in the Sioux Falls area, I graduated from Augustana University in Sioux Falls with a Bachelor's in Business Administration/Government & International Affairs. I have my Masters in Administrative Studies with an emphasis in Organizational Leadership from the University of South Dakota. I was recently married in November 2015. My husband Matt and I live outside of Sioux Falls with our very energetic black lab Bailey.
What is your role at Helpline Center and how long have you worked here? I'm the Vice President of Program Development at the Helpline Center. I started in this role in August 2015. Prior to this role, I was on the Helpline Center Board of Directors for 4 years.
What do you enjoy most about your work at Helpline Center? I enjoy knowing every day that our team connects individuals with resources and hope regardless of the situation an individual may be facing.
Tell us the most interesting fact about yourself: I'm a red-headed, left hander … which some say is less than 2% of the population. Other than this, some may consider me crazy as I enjoy my 5:30 am workout to start the day!
What kinds of hobbies and interests do you have outside of work? My husband and I bought a house that needs some updates. Luckily, he is extremely handy. I'm improving at going to the store and picking up the correct item needed. Besides home updating, I enjoy spending time with our nieces and nephews along with boating, softball, over-cooking meals in a crockpot (that is possible!) and a little bit of sewing.
People would be surprised if they knew: I had difficulty speaking for the first 5 years of my life. Thankful to an amazing speech therapist and diligent parents, I learned how to talk (except saying my 'R's when I'm tired). People who know me find this fact hard to believe as I love having conversations with everyone!