Meet Us Mondays!!
Meet us Mondays is a weekly feature showcasing a different Helpline Center staff every Monday
Today we introduce you to Wendy Holbrook, Call Center Director.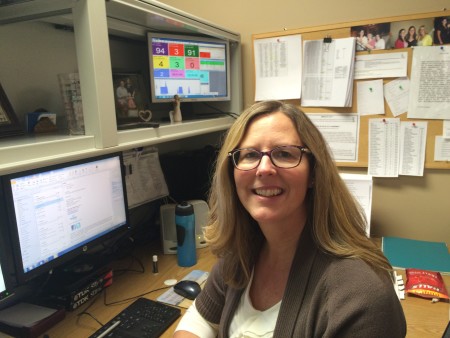 Tell Us About Yourself: I was born in North Dakota, grew up in Aberdeen, graduated from SDSU, and lived in Viborg for many years before moving to Sioux Falls almost six years ago. I am married, have a daughter, son-in-law and three precious grandchildren…and my spunky 13 year old Shih-Tzu, Ruby. I also have two daughters whom I'll be reunited with in heaven one day.
What is your role at Helpline Center and how long have you worked here? I'm the Call Center Director and have worked at the Helpline Center for 4 ½ years.
What do you enjoy most about your work at Helpline Center? What I enjoy most about my job is helping people get connected to resources that can assist them with their needs, whatever it may be – an AA meeting, a winter coat for the kids or providing a listening ear and hope. I am blessed to work at a job that makes such a difference in the lives of people in our state every day.
Tell us the most interesting fact about yourself: I think my love of South Dakota history dates back to childhood family vacations and stopping to read every historical marker, my dad was a history buff. I also can't pass up movies that are "based on a true story".
What kinds of hobbies and interests do you have outside of work? My husband and I are taking dance classes right now. I also enjoy Bible study, a good pinochle game, bike riding and gardening. Time with my grandchildren trumps it all!
People would be surprised if they knew? Outside of a trip to the ER to repair my cracked wrist after falling off my bike when I was a kid, I didn't go to the doctor between my kindergarten shots and college shots.