Meet Us Mondays!!
Meet us Mondays is a weekly feature showcasing a different Helpline Center Staff every Monday
Today we introduce you to Janet Harvey, Events Coordinator.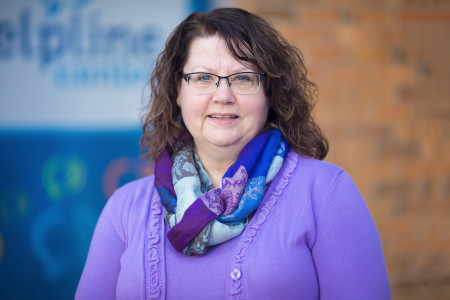 Tell Us About Yourself: I was born and raised in Sioux Falls, SD. I am truly a "hometown girl" and have only lived in four houses my whole life, all of which are in Sioux Falls. I met my husband when I was in high school and have now been married over 35 years. We are very blessed with three wonderful children. Our daughter and son-in-law live in CO and our son lives here in Sioux Falls.
What is your role at Helpline Center and how long have you worked there? I started in November 2015 and am the Event Coordinator with the Helpline Center. I am the direct contact for the Step Forward to Prevent Suicide walk and 5K run events in Brookings, Sioux Falls, Yankton, and Watertown as well as the Helpline Open, which is a golf event held in the summer.
What do you enjoy most about your work at Helpline Center? Working at the Helpline Center is one of the most rewarding careers I have ever had. We make a difference in our community and lives of our neighbors every day. Seeing the differences our programs make in our communities is the driving force and strength I get back from being part of such an incredible team.
Tell us the most interesting fact about yourself. I am also involved with The American Diabetes Association as a volunteer.
What kinds of hobbies and interests do you have outside of work? I enjoy biking, reading, and shopping. My ideal evening is just spending time with family and friends.
People would be surprised if they knew. As a child I was a champion archer winning several tournaments and competitions in my age group. I also have a very strong passion for anything Disney. (Movies, theme parks, merchandise, I love it all.)