Meet us Mondays!!
It's time for Meet us Monday!
Today we meet Stephanie Hildebrandt, Call Center Coordinator.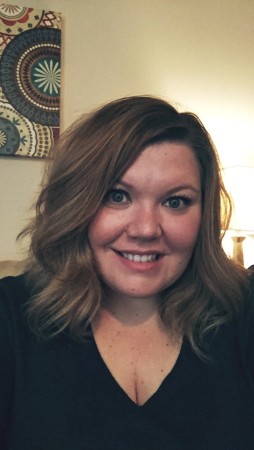 Tell Us About Yourself: I grew up in SW Minnesota but moved to South Dakota about 10 years ago. I graduated from SDSU with a degree in Human Development and Family Studies after switching my line of study a few times. My favorite time of year is summer and love spending time outside, sitting on the deck or on a boat catching some sun. I have three nephews that I absolutely adore and try to see them as much as I can.
What is your role at Helpline Center and how long have you worked here? My role here at the Helpline is the Call Center Coordinator. I have been in this role since the beginning of January but prior to my current position; I was a Part Time Call Specialist working evenings/weekends for 3 years.
What do you enjoy most about your work at Helpline Center?: I enjoy the variety of calls that are answered at 211. You really never know if the caller is in need of resources, in need of support/listening or if someone is in a crisis situation. I love being the person to help no matter the need of each caller.
Tell us the most interesting fact about yourself: I went to a 2 week long summer camp as a young child and hated it (my family still jokes about that experience.) I was very homesick and hated everything "camp-like" but as soon as I graduated high school, I took a job as a camp counselor/lifeguard on the lake that took me away from home for the whole summer. I felt like I needed to redeem myself and I love everything about camping now!
What kinds of hobbies and interests do you have outside of work?: I enjoy being creative with simple (which turn out to be not so simple) DIY projects. Pinterest has been a great resource for the DIY projects but also set me up for unrealistic expectations. I like to read, spend time with family and friends and the outdoors when it's nice out. I enjoy watching sports. I am not a die-hard fan of any particular sport but enjoy watching some friendly competition.
People would be surprised if they knew?: I've been "learning" to play the ukulele for quite some time and although I'm not really at the level I should be at for as long as I've been working at it, it's something I hope to get better at. The last couple years I have been on a Fantasy Football league which I am happy to report my fantasy team did fairly well this last season.