Meet us Mondays!!
It's time for Meet us Monday!
Today we meet Taylor Funke, Helpline Center Crisis Support Coordinator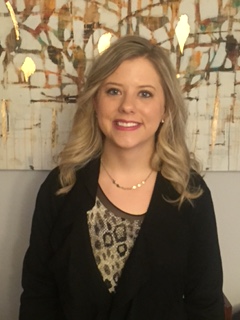 Tell Us About Yourself: Hello! My name is Taylor Funke. I am married and have two fur children—my cat, Stella and my dog, Oliver. My husband Joe is a firefighter with Sioux Falls Fire Rescue and also does some farming. I grew up in Pierre, SD and enjoyed spending time on the river. I graduated from the University of South Dakota—go Yotes—and now reside in Sioux Falls. I love being outdoors, cooking and being with my family and friends. Before my work at the Helpline Center, I worked as a prevention and chemical dependency counselor and worked in a variety of settings including inpatient, schools, agency, and the Minnehaha County Jail.
What is your role at Helpline Center and how long have you worked here? I am the Crisis Support Coordinator with the Helpline Center in Sioux Falls and started working with the Helpline Center in December 2015. A lot of my work includes suicide prevention.
What do you enjoy most about your work at Helpline Center? I love getting to work with people and help connect people with the services they are in need of. Every day my job is a little bit different and being so new I am always learning new things. I love it!
Tell us the most interesting fact about yourself: Ballet was favorite activity; I started dance in second grade and continued through my freshman year in college
What kinds of hobbies and interests do you have outside of work? I like to work in my flower garden in the summer and spend time outdoors.
People would be surprised if they knew: My first job in high school was detailing cars. With my first pay check I went and got acrylic nails at the local salon. Needless to say, the nails didn't last long with all of the cleaning I was doing.