Meet Us Mondays!!
It's time for Meet us Monday!
Today we meet Heidi Bell-Gease, Resource Development Specialist in the Black Hills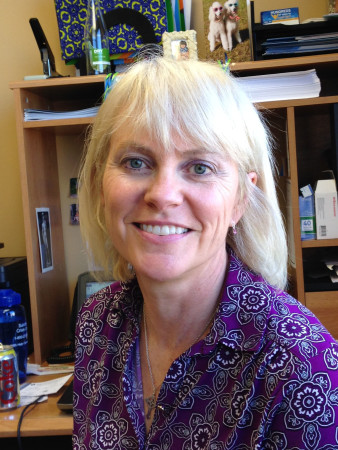 Tell Us About Yourself: I grew up in Spearfish, graduated from the University of Wyoming, and spent 20 years as a newspaper reporter in the Black Hills. Working for Helpline Center has marked a new chapter in my life! My husband and I live just outside of Rapid City with our two kids, ages 12 and 11, along with two dogs, two cats, two birds and two fish.
What is your role at Helpline Center and how long have you worked here? I have been the Resource Development Specialist in the Black Hills since I joined Helpline Center in March 2013. I represent Helpline Center at events and functions in the Black Hills, educate agencies and the public about Helpline Center and promote its use, and work to raise funding through grants and donations.
What do you enjoy most about your work at Helpline Center? I love the variety of things I do in my job and the fact that I get to interact with a wide variety of people to promote Helpline Center and 211. I like working for an agency that helps people in so many different ways – and the people I work with at Helpline are wonderful!
Tell us the most interesting fact about yourself: I can cross my smallest toes over my next toes. Also, I've been to 17 countries but I've only been to North Dakota once.
What kinds of hobbies and interests do you have outside of work? Travel, reading, softball, cross-stitch, hiking and transporting my kids to various activities.
People would be surprised if they knew: I am frequently mistaken for Lynn Taylor Rick, my co-worker and best friend for 20-plus years, even though I have not been a brunette for quite some time.