Meet Us Mondays!!
Meet us Mondays is a weekly feature showcasing a different Helpline Center staff every Monday.
Today we introduce you to Barb Clinton, Office Manager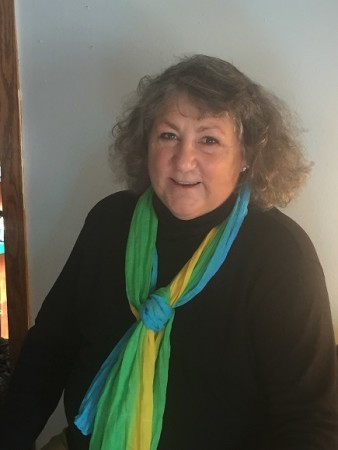 Tell Us About Yourself: My name is Barb Clinton. I have been married to Bob for 35 years and have two children. Michael is retired from the Navy and lives and works in Groton, CT. Catie works in Worthing, SD and lives in Canton, SD. I am also "mommy" to two cats and a dog, and a "grandma" to three cats and a dog living in Canton.
What is your role at Helpline Center and how long have you worked here?: I am the Office Manager, a role I've had for almost 10 years. I work with personnel and financial aspects of the agency amongst many other tasks.
What do you enjoy most about your work at Helpline Center?: I love the ability to make a difference in people's lives. When we were first married, Bob and I struggled financially but were blessed to have family to help. I didn't have the resources available to our callers and I love being able to help them find solutions to problems I remember all too well.
Tell us the most interesting fact about yourself: I love to travel and my favorite trips have been those where I don't know where we are going, how we will get there or where we will stay. I consider myself an analytical person so this travel quirk is very out of character.
What kinds of hobbies and interests do you have outside of work?: My husband and I are avid campers. We have a travel trailer that gets a good workout each summer. I also enjoy anything outdoors and traveling in any form.
People would be surprised if they knew: I spent almost 27 years in banking before I joined the Helpline Center. Almost everyone I knew growing up thought I would be a teacher. I used to hold classes for all the stuffed animals and dolls in our house.