Meet Us Mondays!!
It's time for Meet us Monday!
Today we meet Lynn Taylor Rick, Volunteer Coordinator for Rapid City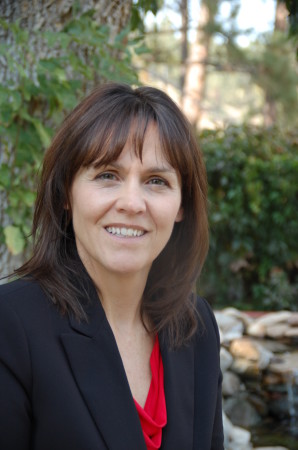 Tell Us About Yourself: I grew up on a ranch in Lyman County, where my parents still live today. I worked as a newspaper reporter and editor at newspapers in Minnesota and South Dakota for more than 20 years. I still work as a freelance writer when I have the time. I've been married to my husband, Randy, for 20 years and we have three wonderful daughters – Laurel and Peyton (17) and Alison (13).
What is your role at Helpline Center and how long have you worked here? I'm the Volunteer Connections Coordinator for the Rapid City volunteer program and I've been in this position since September 2014. Basically, I recruit volunteers for Black Hills agencies and help with volunteer manager support and volunteer appreciation.
What do you enjoy most about your work at Helpline Center? Helping the agencies find quality volunteers and helping volunteers find ways to give back to their community.
Tell us the most interesting fact about yourself: I love reading and writing about health-related things – rare diseases, interesting surgeries, etc. – yet I often faint at the sight of blood. Go figure. I also have identical twin daughters, which is rare and interesting.
What kinds of hobbies and interests do you have outside of work? Anything outside, especially in the Black Hills. I love to mountain bike, hike, fly fish, canoe, camp and snow ski. I'm happiest when I'm outside.
People would be surprised if they knew? My first major in college was theater. Eventually, I realized I was probably going to starve to death in the theater world due to a general lack of theatrical talent. 🙂 Then I discovered journalism. I still almost starved to death, but boy was it fun. Now, I love this new stage of my life as Volunteer Connections Coordinator. It's good to try new things!