Spirit of Volunteerism Awards Black Hills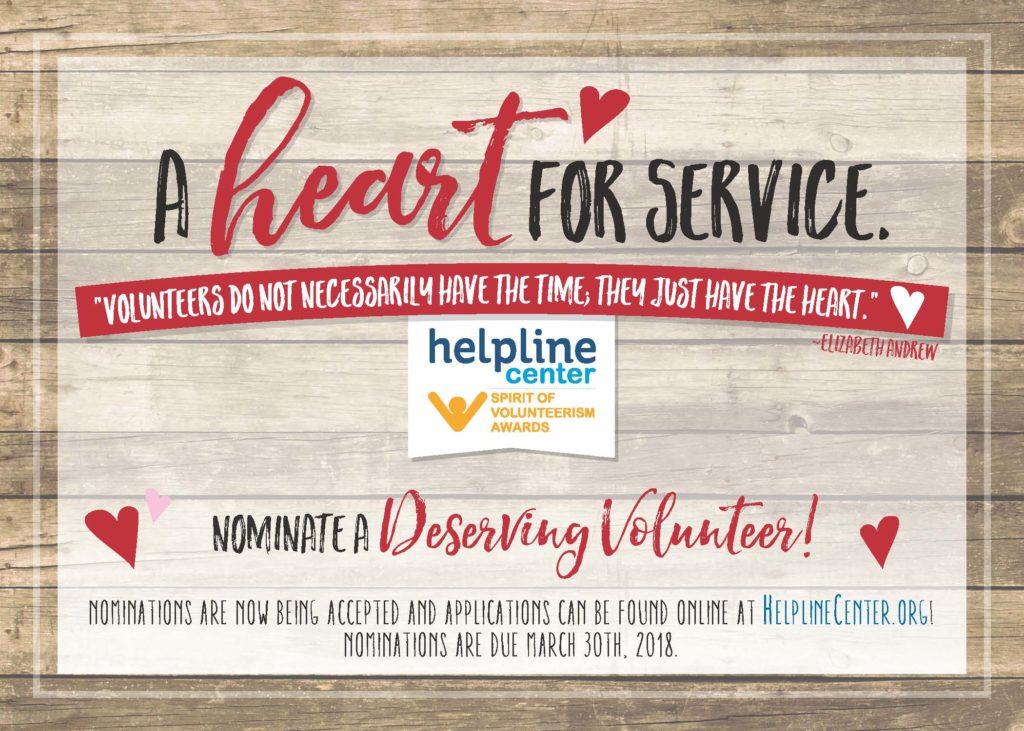 The Spirit of Volunteerism Awards luncheon recognizes the amazing volunteers that make our community tick.
Please consider making a nomination, categories include:
Youth
Adult (2 divisions)
Group
Corporate Humanitarian
All nominees and winners will be recognized at the 2018 Spirit of Volunteerism Awards Luncheon that will be held on May 15th at the Best Western Ramkota Hotel & Convention Center from 11:30 am to 1:00 pm. Click here for tickets.
For questions please contact Audrey Nordine at bhvol@helplinecenter.org or call (605)274-1429.
Nominations are due March 30th, 2018 by 5pm.
The Spirit of Volunteerism awards are made possible through the generous support of Black Hills Energy, BankWest, Scull Construction, Midco and Regional Health
To view the 2017 Nominees and Honorees click here.