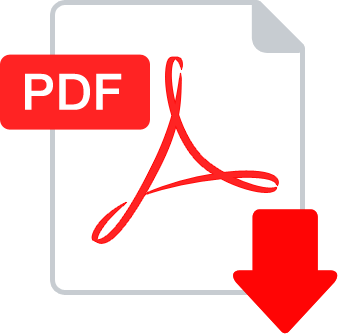 CARES Act (includes info about stimulus check; rent moratorium, mortgage forbearance, and small business assistance)
SD CARES Housing Assistance Program
2nd Round of assistance is currently accepting applications:
Stimulus Check Info / Economic Impact Payments
The third stimulus bill, American Rescue Plan Act of 2021, has been finalized

The United States Treasury will begin disbursing American Rescue Act stimulus payments in March, 2021.

Eligible individuals, including child and adult dependents, will receive up to $1,400 depending on income.

Visit the IRS Coronavirus Tax Relief and Economic Impact Payments site for more information and details.

Stimulus checks of $1,400 per individual ($2,800 for a couple and $1,400 for each dependent) will have a lower income limit than the earlier stimulus payments.

Unemployment benefits will continue to have a $300.00 per week federal payment through August 29, 2021. The taxes due on unemployment benefits will be lower.

Child tax credits are expanded up to $3,600 per year for a child under 6 and up to $3,000 per year for children between 6 and 17.

Childcare tax credit is also increased. Some highlights from the Act include:

In-depth information is available here.

Checking Status

If you are not able to check your status online:

call the IRS Economic Impact Payment number: (800) 919-9835. The call volume is heavy, so you may be on hold for a long time.

call United Way's Economic Impact Payment Helpline at 1 (844) 322-3639.

For the last round of stimulus payments:

You can still receive your Economic Impact Payment (stimulus) even though the tax deadline has passed. Go to https://www.getyourrefund.org/211-stimulus where you can file your taxes yourself (with the DIY tool); review and file with the help of an IRS certified volunteer; find answers to your stimulus questions; ask a general tax related question.
Rent Moratorium Info
Eviction Moratorium (Updated 3/29/21)

The Centers for Disease Control and Prevention has extended the national ban on evictions through the end of June, 2021.
The Agency Order titled Temporary Halt in Residential Evictions to Prevent the Further Spread of COVID-19 prohibits residential landlords, nationwide, from evicting certain tenants. The Order protects tenants who:

have used their best efforts to obtain government assistance for housing

are unable to pay their full rent due to a substantial loss of income

are making their best efforts to make timely partial payments of rent, and

would become homeless or have to move into a shared living setting if they were to be evicted.

In addition to the above requirements, one of the following financial criteria must apply. To qualify for protection, tenants must:

expect to earn no more than $99,000 (individuals) or $198,000 (filing joint tax return) in 2020

not have been required to report any income to the IRS in 2019, or

have received an Economic Impact Payment (stimulus check) pursuant to Section 2201 of the CARES Act.

Renters have to print out the declaration, sign it and give it to their landlord.




This program does not "forgive" missed payments. People will still be responsible for all missed payments, plus any fees or fines, due after the order expires. Evictions for reasons other than nonpayment will be allowed.

Public and Indian Housing (PIH) eviction and foreclosure moratorium has also been extended until June 30, 2021.
Mortgage Forbearance Info
FHA-Insured Mortgage Forbearance (Updated 3/29/2021)

The Department of Housing and Urban Development (HUD), Department of Veterans Affairs and the Department of Agriculture will work together to expand the forbearance and foreclosure relief programs through June 30, 2021. This will include the foreclosure moratorium and the mortgage payment forbearance enrollment window. Please see the White House Fact Sheet for more information.

The new deadline allows borrowers with FHA-insured mortgages who are struggling financially due to COVID-19 to request and receive mortgage payment forbearance from their mortgage servicer. This allows borrowers additional time to request and obtain up to six months of an initial pause in their mortgage payments.

If your ability to pay your mortgage is impacted, and your loan is owned by Fannie Mae or Freddie Mac, you may be eligible to delay making your monthly mortgage payments for a temporary period, during which:

You won't incur late fees.

You won't have delinquencies reported to the credit bureaus.

Foreclosure and other legal proceedings will be suspended

Contact your mortgage servicer (the company where you send your monthly payments) as soon as possible to let them know about your current circumstances. The telephone number and mailing address of your mortgage servicer should be listed on your monthly mortgage statement.

For Consumers who are not familiar with a forbearance, here are the recommended Steps:

Contact your lender to disclose the recent change in your employment as soon as possible – before your payment is due.

Ask your lender about the assistance options they have for customers impacted by COVID-19. *Don't let them skip over any details when discussing modification and forbearance options*

For complete information and guidance, please click here.
Small Businesses Info
Federal Information:

Temporary Change to the Paycheck Protection Program

The Small Business Administration will offer PPP loans to businesses with fewer than 20 employees and sole proprietors only from Wednesday, February 24 through Wednesday, March 10, 2021.

Modifications to the PPP that impact small business owners, self-employed and contract workers

The Paycheck Protection Program (PPP) is reopened.

Loans will be limited to businesses with less than 300 employees AND

Have revenue drops of at least 25% during the first, second or third quarter of 2020.

Loan amounts are limited to $2-million.

State Information:

COVID-19 Resources

Reemployment Assistance Tax for Businesses

Unemployment Claims: Tips for Businesses

U.S. Chamber of Commerce
Unemployment Benefits

Additional $300.00 per week in enhanced benefits will be available through August 29, 2021.

Pandemic Unemployment Assistance for gig workers, freelancers, independent contractors, self-employed and others not covered under traditional unemployment is extended.

New applicants have until March 14, 2021, to register.

Benefits are available for a maximum of 50 weeks.

Benefits will be paid until April 5, 2021, for current claimants, unless they reach the 50-week limit earlier.

Pandemic Emergency Unemployment Compensation provides an additional 13 weeks of payments after traditional state benefits are used.

New applicants have until March 14, 2021, to register.

Benefits will be paid until April 5, 2021, for current claimants.

Go to South Dakota Department of Labor for unemployment information
Nutrition Assistance
SNAP (Supplemental Nutrition Assistance Program) benefits raised by 15% for six months.

SNAP eligibility is not expanded

Use 211 Helpline Center Guided Search for specific county information
Please note – This page will be updated as more info becomes available.