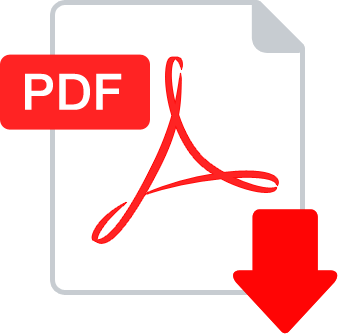 COVID-19 and Your Mental Health
With the outbreak of coronavirus (COVID-19) many people are stressed and anxious. People are anxious about the unknown and this can be overwhelming.
People with pre-exiting mental health conditions may respond more strongly to stressful situations. People should keep appointments with their mental health provider. If you are displaying symptoms, under quarantine and need to stay home, or are concerned about going to the appointment, contact your therapist to see if you are able to speak with them over the phone, do tele-therapy, or mental health services on-line.
For a list of behavioral health professionals providing telehealth/online counseling – visit the Helpline Center's Online Counseling Guide.
Signs of stress:
Fear and worry about your own health and health of your loved ones
Having difficulty sleeping or concentrating
Changes in eating patterns
Increased use of alcohol or other drugs
Dealing with depression:
With things being cancelled and social distancing, we still need to stay connected. Reach out to people you trust.
Be gentle with yourself
Self-care is important: eating healthy, exercise, hygiene
Keep a routine even if you are at home
Watch movies
Read books
Things I can do to help myself with anxiety:
While it is important to know the facts about COVID-19, it will help to take breaks from watching, reading, or being on social media. This could be upsetting to repeatedly hear about the coronavirus pandemic.
Eat healthy, exercise
Meditate, breathing exercises
Journal your feelings
Stay connected to others. Talk with people you trust about your concerns and about how you are feelings.
Additional Resources:
If you or someone you know needs help with mental health issues: depression, anxiety, suicidal thoughts call the National Suicide Prevention Hotline at 1-800-273-8255.
For information about COVID-19 and South Dakota resources, visit /when-disaster-strikes/
Resource Highlights:
Mental Health
Substance Use

Any individual can contact the South Dakota Resource Hotline for Substance Use Disorders at 1-800-920-4343. Any individual is welcome to enroll in Care Coordination through the Resource Hotline.
Face It Together is offering free recovery coaching through May; coverage area of South Dakota.
Recovery Communities of South Dakota has online 12 step meetings for AA, NA, Codependency, Cma, dual diagnosis, Wellbriety, etc.
AA meetings – Anyone can attend online meetings
SMART Recovery is hosting weekly meetings online via Zoom meetings. SMART Recovery Family & Friends meetings will also be hosted online weekly via Zoom.
Connections App, is a free smartphone app that is scientifically proven to support patients in recovery by reducing relapse and promoting pro-social engagement.
To search for resources in the Helpline Center 211 Resource Database, visit www.helplinecenter.org/211database and search the following terms:
Individual Counseling
Online Counseling
Internet Support Groups