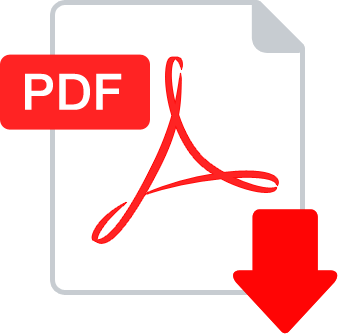 Vaccines for Children (VFC) Program
Program Overview:
The federally funded Vaccines for Children (VFC) program provides free vaccines to children who qualify, by distributing the vaccines to all states, the District of Columbia, and territories for participating healthcare providers.

All vaccines recommended by the Advisory Committee on Immunization Practices (ACIP) and approved by CDC and HHS are covered under the VFC Program at no cost to the participating healthcare provider.

There are more than 44,000 providers enrolled in the VFC Program nationwide.

Doctors can charge a small administration fee

The administration fee is capped at $20.73 per injection in South Dakota.

The administration fee must be waived if the patient is unable to pay.

The doctor can charge additional fees for the office visit or non-vaccine services
Who Qualifies:
Children and adolescents are eligible if it is before their 19th birthday and they meet one or more of the following criteria:
Medicaid-eligible

Uninsured

American Indian or Alaska Native

Underinsured (Underinsured children are only eligible for VFC Vaccines though a Federally Qualified Health Center [FQHC] or Rural Health Clinic [RHC].)

Underinsured means that the child or adolescent has health insurance, but it won't cover the vaccine(s) because:

It doesn't cover any vaccines.

It doesn't cover certain vaccines.

It covers vaccines, but it has a fixed dollar limit or cap for vaccines. Once that fixed dollar amount has been reached, the child or adolescent is eligible.
Locating a Childhood Immunization Provider:
Contact 211 for help finding a childhood immunization provider in your area.

Find a Vaccine Providers by County: https://doh.sd.gov/local-offices/vaccine-providers/

Contact your local primary care doctor, nurse practitioner, physician assistant, or Community Health Office.

Call the South Dakota Department of Health Immunization Program: 1-(800) 592-1861 for help finding a childhood immunization provider in your area.

Find a Federally Qualified Health Center (FQHC) if your child is underinsured: https://findahealthcenter.hrsa.gov
Vaccination Timeline:
According to the Centers for Disease Control and Prevention, here are the common vaccinations all healthy children should receive, what they protect against, and how often they should be administered:
Hep B: hepatitis B; should be given between 1 and 2 months, and between 6 and 18 months
RV: rotavirus; 2 months, 4 months and 6 months
DTaP: diphtheria, tetanus and pertussis (Whooping Cough); 2 months, 4 months, 6 months, between 15 and 18 months, between 11 and 12, followed by a booster every 10 years
Hib: influenza b; 2 months, 4 months, 6 months, and between 12 and 15 months
PCV: pneumococcus; 2 months, 4 months, 6 months, and between 12 and 15 months
IPV: polio; 2 months, 4 months, between 6 and 18 months, and between 4 and 6 years
Flu: common strains of influenza; 6 months and then yearly
MMR: measles, mumps and rubella; between 12 and 15 months, and between 4 and 6 years
Varicella: chickenpox; between 12 and 15 months, and between 4 and 6 years
Hep A: hepatitis A; between 12 and 23 months, and again 6 to 18 months later
HPV: human papillomavirus; three doses beginning at age 11
MCV4: meningococcal disease; between 11 and 12 years, and at 16 years
Available Vaccines and Eligibility Chart: https://doh.sd.gov/documents/Family/Immunize/EligibilityChart.pdf
For General Vaccine Questions:
For more information on immunizations, call 211 or search our online database:
Sources:
South Dakota Department of Health: Immunization Program https://doh.sd.gov/family/childhood/immunization/
Centers for Disease Control and Prevention: Vaccines for Children Program (VFC) https://www.cdc.gov/vaccines/programs/vfc/index.html
Centers for Disease Control and Prevention: Infant and Childhood Immunization Resources https://www.cdc.gov/vaccines/parents/resources/childhood.html
Disclaimer: This HelpSheet is developed by the Helpline Center. HelpSheets provide a brief overview of the designated topic. For more information, call 211 or text your zip code to 898211.
Updated: August 2020