Statewide 211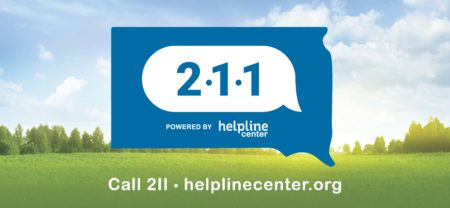 The Helpline Center began offering the 211 Helpline in South Dakota in 2001. Since that time we've worked with many communities throughout the state to expand the service to additional locations, but until now we weren't able to offer a statewide service.

Thanks to the passing of Senate Bill 2 through the South Dakota Legislature earlier this year, we're thrilled to announce that the 211 Helpline phone number is now available to everyone in our state. The 211 Helpline can be called 24/7 by anyone needing information or support – whether financial, family, mental health, or disaster-related.

Each year our professionally trained staff respond to more than 45,000 calls, texts and emails, providing help to connect people with non-profit and government resources in their community.

The best way for people to know about 211 is to hear about it! We need your help to spread the word about 211! Click on this page for a list of ideas to help raise awareness.
We appreciate your support of our work and look forward to connecting with you soon!
If your county is one of the new counties being added to 211, please visit Welcome to 211!