Statewide 211
The Helpline Center has been the 211 provider in South Dakota since 2001. With approximately 75% of South Dakota's population with access to 211, we continue to work towards statewide access.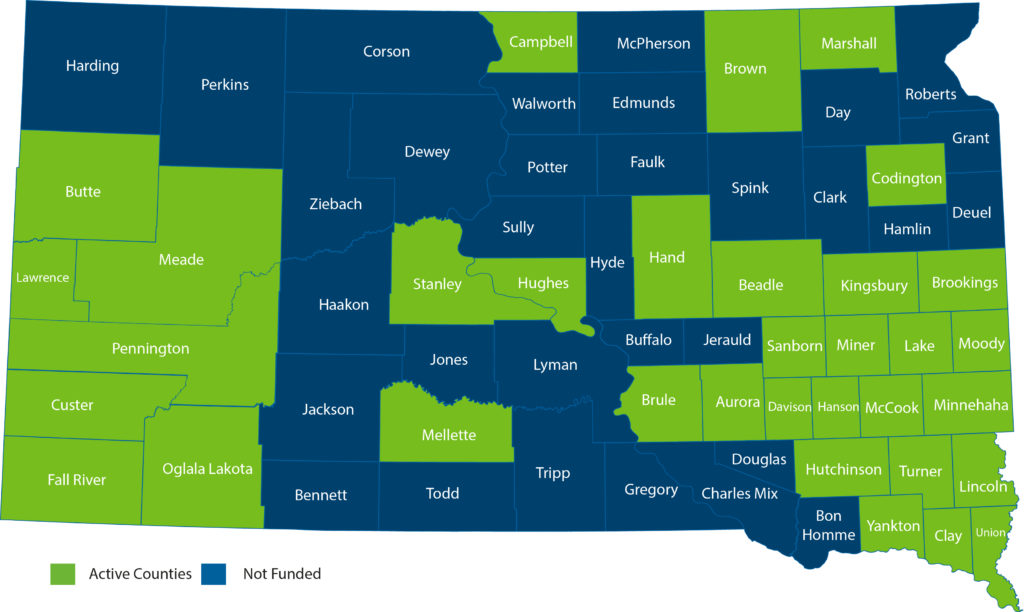 In 2019, South Dakota's State Legislature passed SB 8, which provides a funding match to expand 211 in South Dakota.
If you live in a county without access to 211, we would love to speak with you about how your county can apply for matching funds to activate 211. Contact Janet Kittams at janet@helplinecenter.org .
If your county is active with 211, please visit our Welcome to 211 page!