Meaningful Moments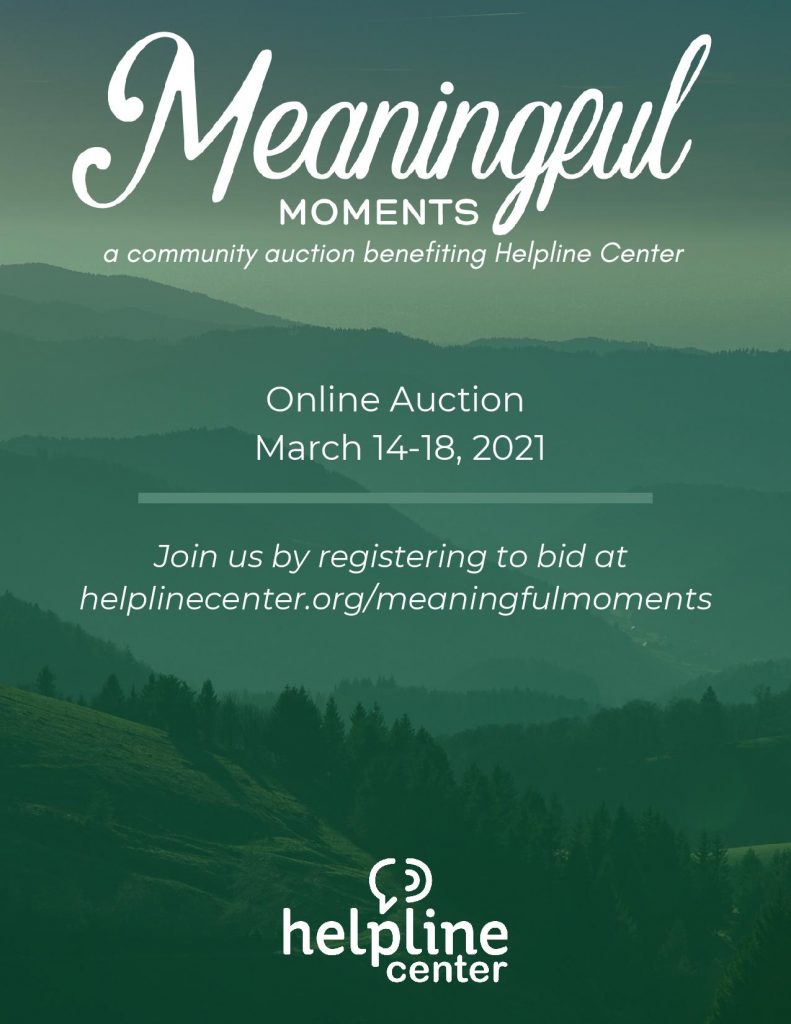 Knowledge is power. Access to information and resources during times of need is essential to growth, stability, safety and community. The Helpline Center exists to connect community members to community resources in a purposeful and impactful way. And, you're a part of our community – so we need your help.
Meaningful Moments is an auction – but it's more than that. This is our fundraising event to connect our community in more ways – business and personal auction bids. Whether you are just wanting to browse and bid online, or wish to donate an item to the auction. you have ways to make an impact while purchasing events, adventures, experiences and more in a meaningful way. The auction opens on March 14th and will close on March 18th.
For more information on Meaningful Moments or to donate contact Audrey Nordine at bhvol@helplinecenter.org or call 211.