Helpline Center Events
Each year the Helpline Center hosts several signature events. Our events bring our community together in recognition of leaders in volunteerism, building awareness of our programs and they provide opportunities to raise funds for our programs. If you'd like to learn more about our events and how to get involved, please click on the event logo. We always welcome supporters of our mission!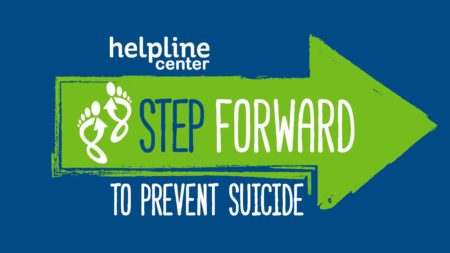 The Step Forward to Prevent Suicide events provide an opportunity for communities to unite in hope and healing. Each year there is a Step Forward event held in Sioux Falls and Yankton. Step Forward events include a 1.5 mile walk, a honorary speaker, and a remembrance ceremony. We encourage people to put together teams or come on their own, as we continue to step forward to prevent suicide and support those bereaved by loss.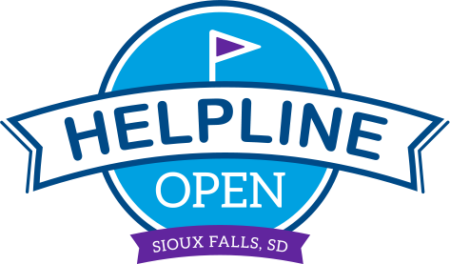 The Helpline Open golf tournament raises funds for suicide prevention and aftercare programs offered through the Helpline Center. This four-person scramble tournament takes place each summer in Sioux Falls.
100% of funds raised stay local.



Knowledge is power. Access to information and resources during times of need is essential to growth, stability, safety and community. The Helpline Center exists to connect community members to community resources in a purposeful and impactful way. And, you're a part of our community – so we need your help. Meaningful Moments is an auction – but it's more than that. This is our fundraising event to connect our community in the Black Hills in more ways – through business and personal donations and business and personal auction bids.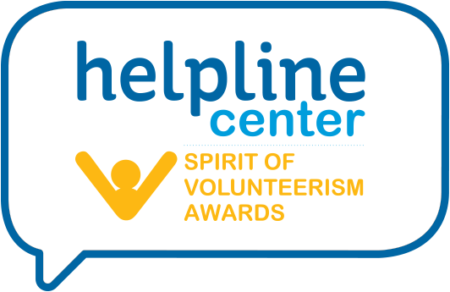 The Spirit of Volunteerism Awards are held each spring in Sioux Falls and Rapid City. The Helpline Center Volunteer Connections programs seek nominations from our community in the following categories: youth, adult, group and corporate humanitarian. Nominations are then reviewed by a panel of community leaders and winners are announced at the event. The Spirit of Volunteerism awards have been recognizing the exemplary efforts of volunteers for more than 35 years.