Volunteer and play bingo all at the same time!
Once you have a completed BINGO (5 squares in a row) send a copy of your bingo card and any additional activity photos to the Helpline Center Volunteer Connections staff to win a prize! Please email your entry to your area email below to receive your prize.
Black Hills Area – bhvol@helplinecenter.org
Brookings Area – bkvol@helplinecenter.org
Sioux Falls Area – vol@helplinecenter.org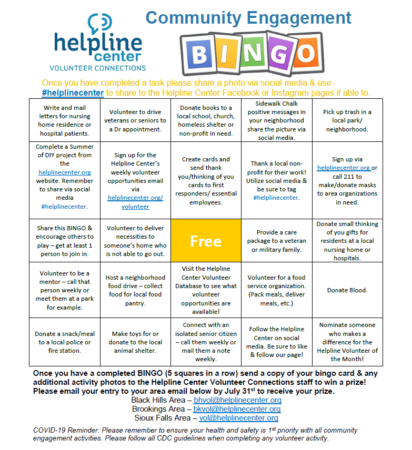 COVID-19 Reminder: Please remember to ensure your health and safety is 1st priority with all community engagement activities. Please follow all CDC guidelines when completing any volunteer activity.