Non-Profit Exchange
Virtual Event
8:30 am Thursday, October 8, 2020 - 10:00 am Thursday, October 8, 2020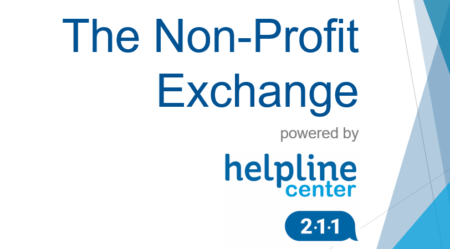 Join us for the October session of the Non-Profit Exchange to hear from Jodi Schwan of Sioux Falls.Business.
For the Capacity Building section, we will host a condensed 211 University to help you learn how to navigate the 211 online database to assist yourself and those you support with community resources.
*In response to COVID-19, the Non-Profit Exchange will continue to meet virtually until further notice.
Join Zoom Meeting
https://us02web.zoom.us/j/539085340