Step Forward to Prevent Suicide
Hybrid Event// In person: Raven Amphitheater, 205 E. 6th Street, Sioux Falls Online: Facebook & YouTube
9:00 am Saturday, June 12, 2021 - 11:00 am Saturday, June 12, 2021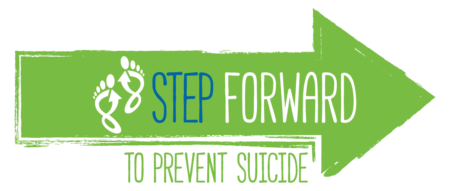 As our communities and state continue to experience the loss of family and friends to suicide, the Step Forward to Prevent Suicide event promotes hope and healing for all who participate. This event raises awareness and support for the Helpline Center's local suicide prevention services and survivor support programs. 100% of the proceeds stay local!
What: We're hosting a hybrid event this year to allow participants the opportunity to join us in person or online.

When: Saturday, June 12, 2021 at 9:00 a.m.
Where: Raven Amphitheater, 205 E. 6th Street, Downtown Sioux Falls
OR online through Facebook and YouTube