The Non-Profit Exchange
Virtual Event
8:30 am Thursday, August 13, 2020 - 10:00 am Thursday, August 13, 2020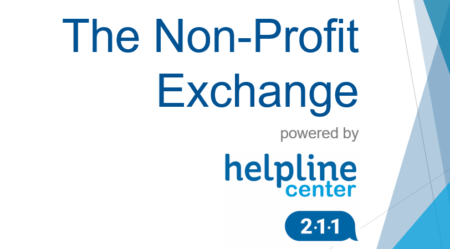 Join us for the August session of the Non-Profit Exchange to hear from Amy Benda of The Community Outreach and Janean Michalov of The Furniture Mission of South Dakota on how they've adapted in response to COVID-19 and what changes they plan to keep post-pandemic.
Linda Halliburton from The University of South Dakota Work Scholars program will join us to share about new programming designed to increase college affordability while providing meaningful work opportunities for USD students by building our region's workforce by exposing students to career opportunities and developing employment networks.
*In response to COVID-19, the Non-Profit Exchange will continue to meet virtually through the summer.
Join Zoom Meeting
https://us02web.zoom.us/j/539085340