211 Data Snapshot 2020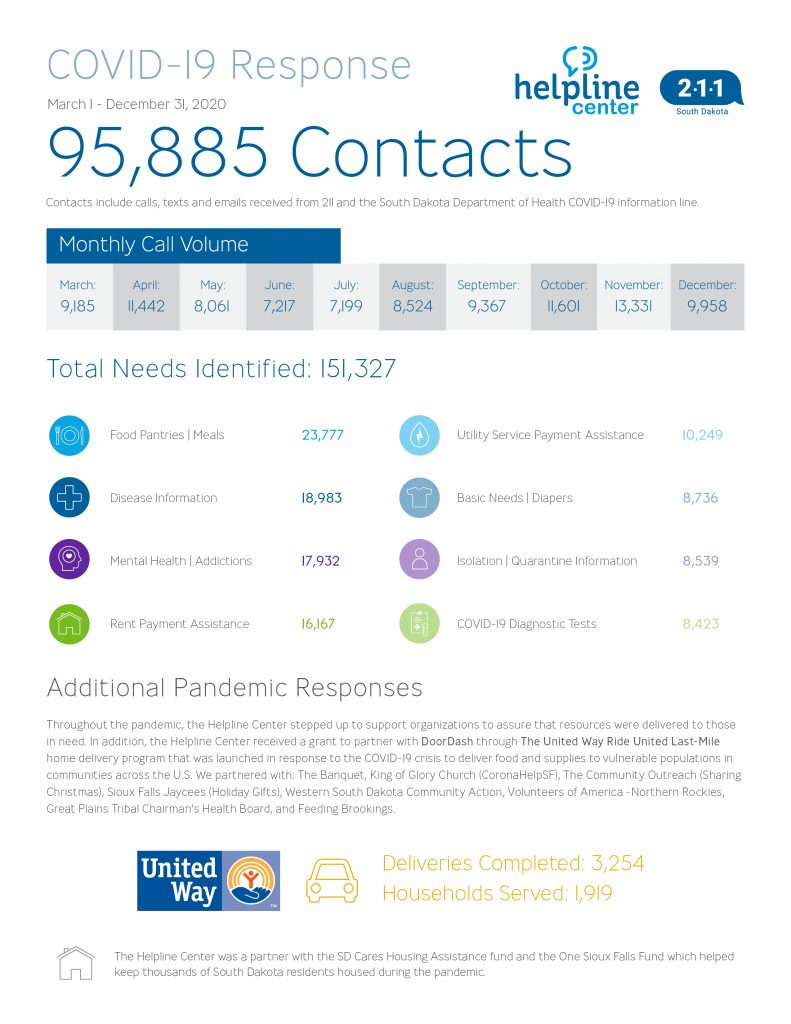 Each year the Helpline Center provides a data overview of the trends and needs identified by the contact data with comparison data from previous years. 211 is an information, referral and crisis helpline that provides resource information on non-profit, social service and government programs. 211 responds to a wide variety of requests from people seeking information or assistance with crisis intervention, financial assistance, donation information, volunteer opportunities, disaster needs, mental health and other areas.

Click here to learn more about the data and trends from 2020.