211 Day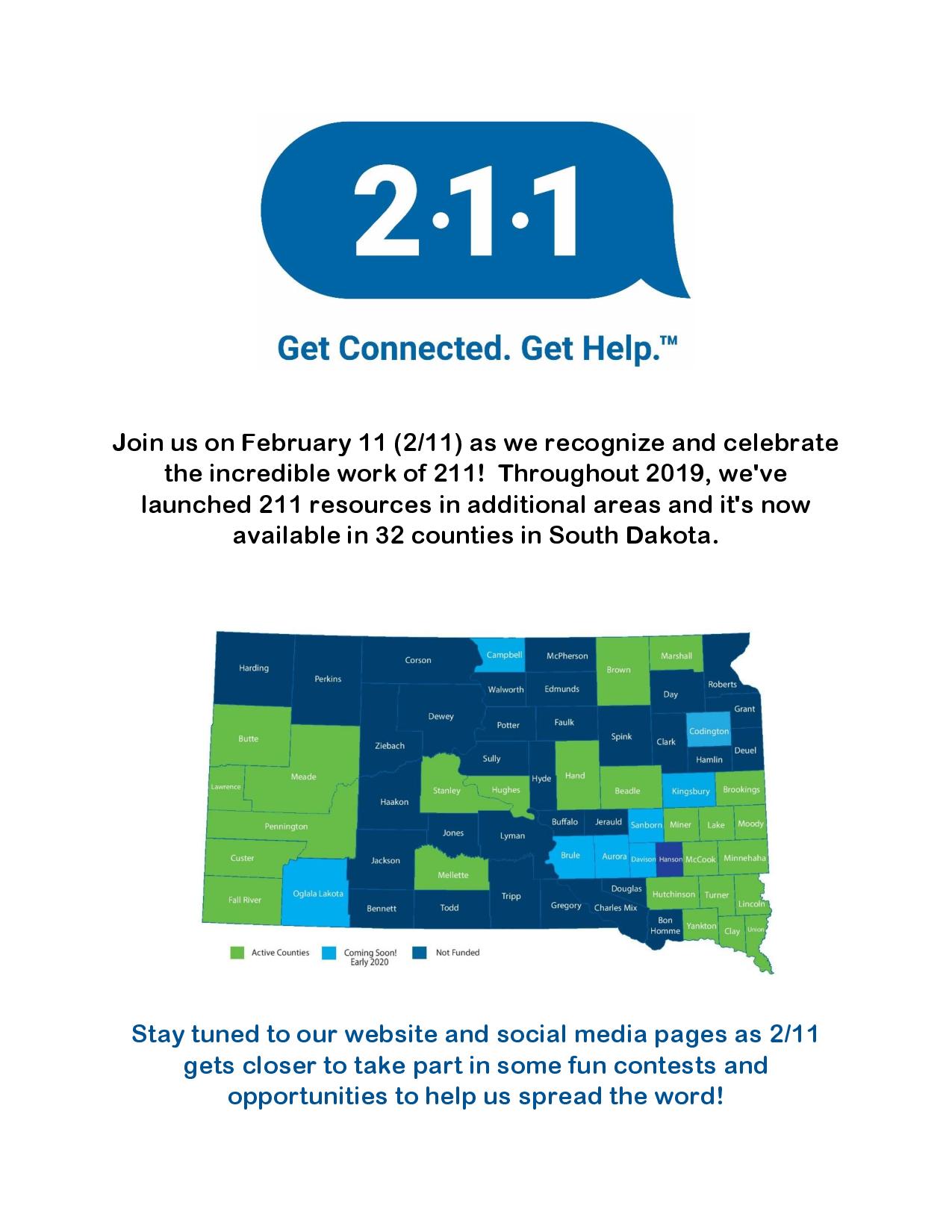 National 211 Day is a time to recognize the important and comprehensive services that 211 brings to each community we serve. On a national level, 211 is currently available to 94.6% of the country's population. In South Dakota, 75% of the entire population has access to 211 through the Helpline Center.

Each year our professionally trained staff answer more than 45,000 calls from across the state providing help for simple and complex questions, including offering hope to individuals with thoughts of suicide. The Helpline Center is the only entity in the state accredited by the Alliance for Information and Referral Systems and the only entity in the state that provides a certified crisis line through the American Association of Suicidology.

Stay tuned to our website and social media pages as 2/11 gets closer to take part in some fun contests and opportunities to help us spread the word!