Basic Needs Donation Drive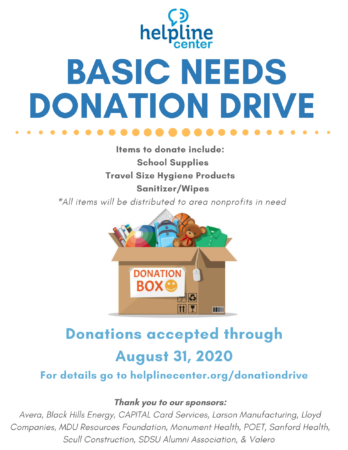 The Helpline Center will be holding a Basic Needs Donation Drive that will run from August 10-31 at various locations throughout the Sioux Empire, Brookings County, and the Black Hills. Helpline Center Volunteer Connections invites individuals, businesses and families to donate basic need items at locations in your community!
All donations will be donated to nonprofits to distribute to those they serve. To learn more about where you can donate, click here
For more information call 211.