Thank You – Fall into Service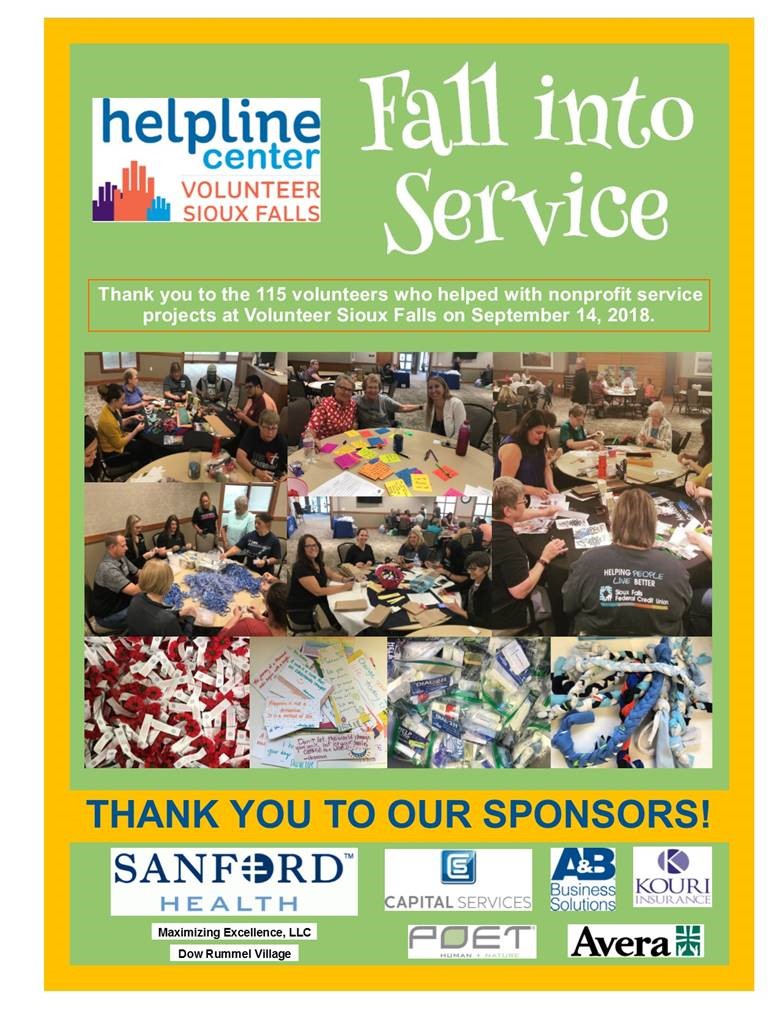 Thank you to the 115 volunteers that took time from their busy schedules
to join us for Fall Into Service – a Volunteer Sioux Falls event.
We were able to help twelve non-profits complete their projects!
A heartfelt thank you to our sponsors – Sanford Health, Capital Services, A&B Business Solutions, Kouri Insurance,
Poet, Avera, Maximizing Excellence, LLC., and Dow Rummel Village.