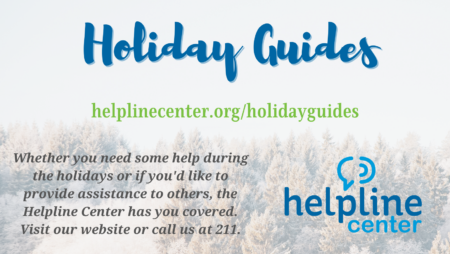 The Helpline Center offers customizable Holiday Guides on our website.  Whether you need some help during the holidays or if you'd like to provide assistance to others, we have you covered.
This resource is available for anyone in South Dakota that is interested in finding holiday resources or who would like to volunteer or donate.  Simply enter your location and select which resources you're interested in, and then click on the Create Guide button.  The lists will continue to be updated as we are notified of additional resources and opportunities, so please check back often.  If your organization would like to be listed or if you're aware of additional resources in your community, please help us share this link to get them added.
Visit our website or call us at 211.