Spirit of Volunteerism: COVID-19 Edition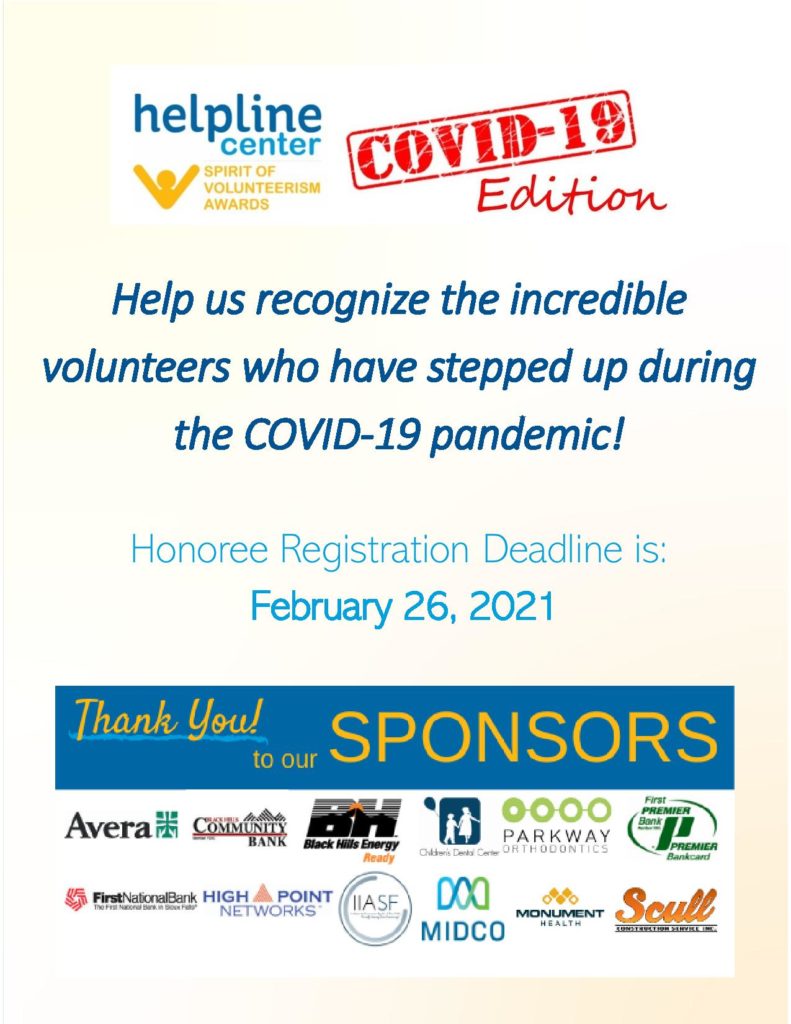 The Spirit of Volunteerism Awards is a long standing event that celebrates the contributions of volunteers in the Sioux Empire and Black Hills communities. In 2021, we will be focusing on appreciating COVID-19 volunteers. Those who have stepped up and volunteered during the pandemic.

Honorees could include but not limited to those who:
– Volunteered during a food giveaway
– Assisted a home-bound neighbor
– Made face masks
– Supported an organization during these difficult times

We will celebrate the honorees during
National Volunteer Week
April 18-24, 2021

Honoree Registration Deadline is February 26, 2021

Click here to honor a volunteer!
If you have any questions, please call 211 or email:
Sioux Empire: vol@helplinecenter.org
Black Hills: bhvol@helplinecenter.org