Step Forward to Prevent Suicide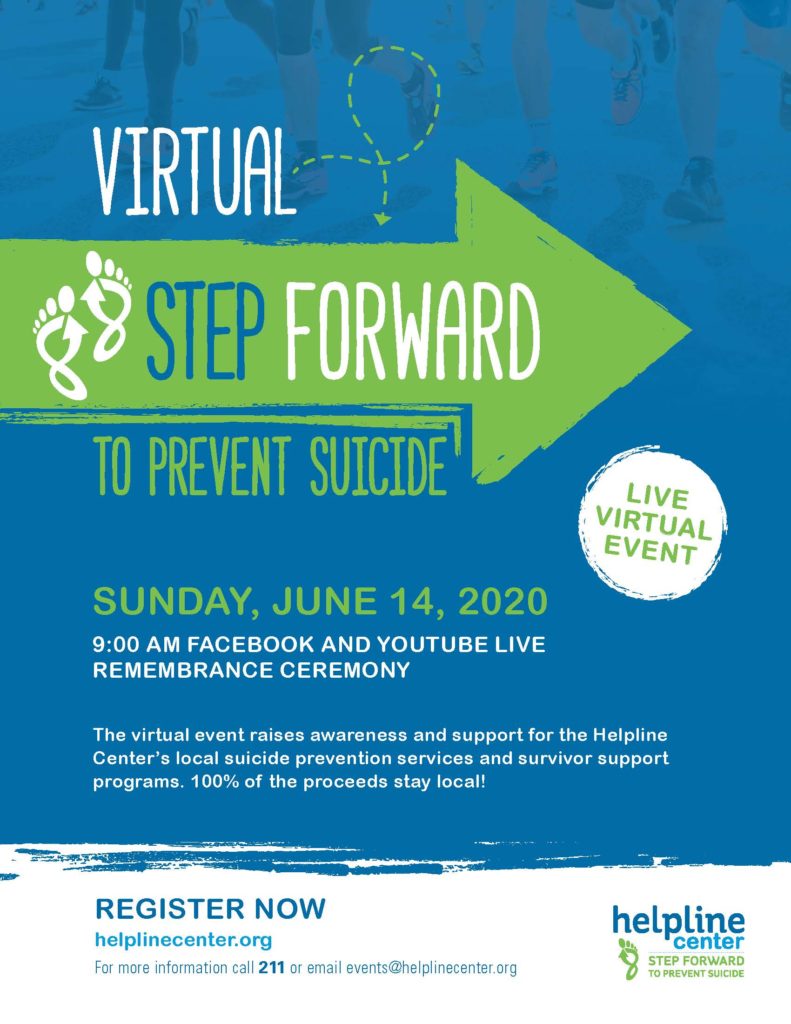 Due to the Coronavirus (COVID-19), and our concerns for the safety of all of our participants we have made the decision to hold the Step Forward to Prevent Suicide 2020 as a virtual event.
On June 14, you are invited to join us for a Facebook live event at 9:00 a.m. This live event will feature our honorary 2020 Step Forward spokesperson, Sam Breske, followed by the remembrance ceremony. We will be reading the names of loved ones and will do a balloon release at the conclusion of the event. We encourage you to honor and uplift those in your life who have been impacted by suicide by joining us for our virtual event.
With all of us spending more time at home we encourage you to share this sign in a window or door in your home! Print this off and share who you're honoring and supporting. Step Forward sign
REGISTER TODAY!
Call Janet Harvey/ Events Coordinator at 211 or email: events@helplinecenter.org for additional details.