Volunteer Management Training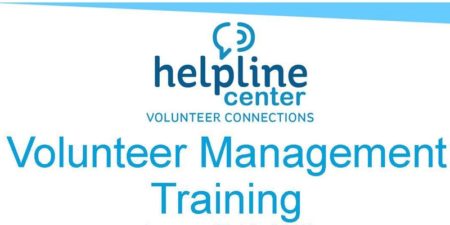 Interested in building a stronger, more effective volunteer program? Looking to increase volunteer recruitment, retention, and productivity? This spring the Helpline Center will be offering Volunteer Management Training.
Training topics include:
Understanding Volunteering
Planning for Volunteer Engagement
Recruiting & Placing Volunteers
Orienting & Training Volunteers
Supervising Volunteers
Evaluating Your Volunteer Program
Registration Fee: $30 (covers materials, handouts, and lunches)
If you have any questions dial 211!