Meaningful Moments FAQ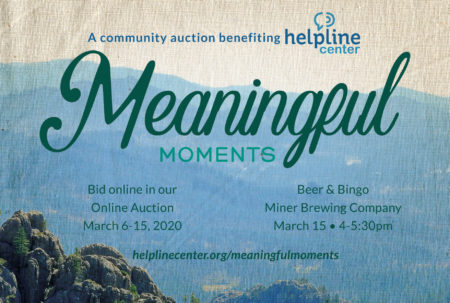 Frequently Asked Questions:
Why do I need to register as a bidder? This is how you get to bid! All it takes is your contact information including address and phone number, and an active email that you wish to use for the auction.
Does each person need to register? Yes if you plan to be a part of the auction!
When and how do I bid? When you register, you are sent a link to view the auction. In addition, when bidding opens on Friday, March 6, 2020 you will be sent a text that looks similar to this " Welcome, click here to start bidding:…". Simply click the link to begin looking at the auction items, placing your bids, saving your favorites to keep a close eye on all from the comfort of your device. The link will launch into your default web browser on your device, you will be led to verify your information before bidding. Each bidder gets sent a unique url for their bid number. This will be the same way you can continue bidding through the auction closing on Sunday, March 15, 2020 at 5:30 pm.
What happens after I win? Once you've been declared the winner of a package at the close of the auction, you will need to close out by paying via ClickBidOnline with the payment information you entered to register. If you join us at the Beer and Bingo event on March 15th, you can pick up your won items there, otherwise your items will be mailed to you or set for pickup depending on the item. We highly encourage bidders to attend Beer and Bingo not just for the reasons that we love Miner, or that we love Bingo, but that it's an easier way to get your items you just paid for.
What types of payments will be accepted? Helpline Center will receive only electronic payment via Clickbidonline.
Can I use a different credit card than what I paid with? Yes. You have the control of how and when you purchase on Click Bid Online. You can edit and change your type of payment in your profile. This is not viewable to anyone but you.
Contact Audrey Nordine with any further questions you may have at bhvol@helplincenter.org or call 211.