The Helpline Center provides many resources for schools and communities to implement to be prepared to assist someone at risk for suicide. Suicide is a preventable public health concern. One of the ways we can prevent suicide is to engage in open conversation about it.
Helpline Center staff also provide short presentations to students to educate them about 988, mental health, and suicide prevention. There is a speaking fee and travel expenses for the presentations.
If you are interested in a presentation, please contact us at training@helplinecenter.org.
988 Mental Health Counselors are available 24 hours a day, 7 days a week.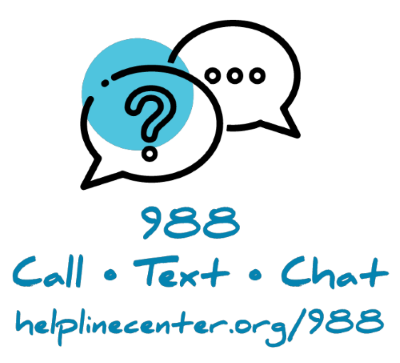 School-Based Resources
Suicide prevention efforts in schools are typically led by school counselors, mental health professionals, or social workers. However, it is important to know that a comprehensive suicide prevention program includes education components for school administrators, faculty, staff, parents and students. This helps to create an entire school community that is prepared to assist someone at risk of suicide.