Sioux 52 Mentoring Initiative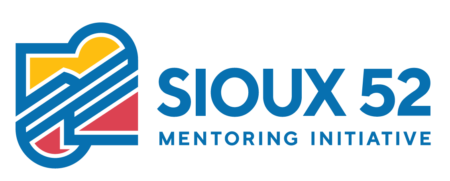 The Sioux 52 Mentoring Initiative seeks to unify Sioux Falls area non-profit, business, and faith communities in order to create a universal, significant and long-lasting commitment to mentoring in our city. The goal is to recruit 5,200 mentors by 2026 and for the City of Sioux Falls to become known as the City of Mentoring. Mentoring in our community truly makes a difference and changes lives for the better. Sioux 52 is a collaboration between the City of Sioux Falls, Helpline Center, the Rotary Club of Downtown Sioux Falls, Lawrence & Schiller as well as business leaders and mentoring organizations in the Sioux Falls region.
For more information call 211 or email vol@helplinecenter.org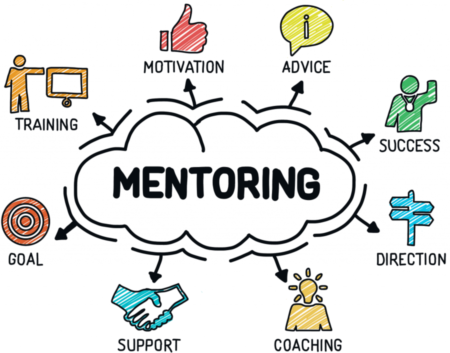 Want to Become a Mentor? Click the button below to complete the interest form. The Helpline Center will then review your application and provide you with mentoring program opportunities that fit your time and interest.
Want to Become a Business Partner? Click the button below to register your business. Businesses included in the list are encouraging their employees to mentor and are providing them time during their work day to volunteer.
Do you have a Mentor Program? Click the button below to register your organizations that offer existing mentoring services and has a need for more mentors. Qualifying programs will be listed as partner mentor programs and promoted to those interested in volunteering as a mentor.
Mentoring Success Stories
From a recent Genesis Mentor Program Graduate, "Through the Genesis program, I was able to get help. I cannot stress enough how grateful I am to have met these wonderful people that I know God sent to me during the worst time of my life. They will lead you to success and make sure you are stable before letting you go. With them, I was able to purchase a new car under my name, find affordable daycare, pay all my bills on time, and treat my kids and myself. "

Daren and Archer are part of LSS USucceed a High School Mentoring Program. They have been steadily meeting since Archer was in 3rd grade. He will graduate this May from Lincoln, and then in August, will go to Basic Training. Archer has found success in school and activities and has enjoyed the support and encouragement from Daren. Archer said, "I talk to Daren about situations that are going on with school, relationships and everything else. I like telling him about things in my life and I like to hear his stories about everything from owning a business to some of the trips that he takes."
Mentor Programs
Youth
AMMY (Adults Mentoring Minority Youth)
Bartlett Foundation
Collision
Girl Scouts Dakota Horizons
Junior Achievement of South Dakota
LSS Climb
LSS Everyday Heroes
LSS USucceed
Multi-Cultural Center of Sioux Falls
Sioux Falls Young Life
TeamMates Mentoring of Sioux Falls
Volunteers of America, Dakotas – Kidz Count
Volunteers of America, Dakotas – Youth Center
Volunteers of America, Dakotas – Axis180

Adult/Family
Bethany Christian Services – Safe Families for Children
Call to Freedom, Inc.
LifeScape
LSS Center for New Americans
Primary
SCORE South Dakota
The Community Outreach – Genesis Mentoring Program

Senior
Dow Rummel Village
LSS Better Together
Business Partners
Contact Info
For more information about Sioux 52
Call: 211
Email: vol@helplinecenter.org
Frequent Asked Questions