Citi Youth Leadership Awards.
Each year the Citi Youth Leadership award recognizes young people for their outstanding community service and individuals must complete a minimum of 100 hours of service to be considered.
The Helpline Center and Citi are pleased to work with school administrators and community leaders to select local scholarship recipients. Each senior selected for this award receives a $1,000 scholarship award.
Scholarship applications will be available in January 2022.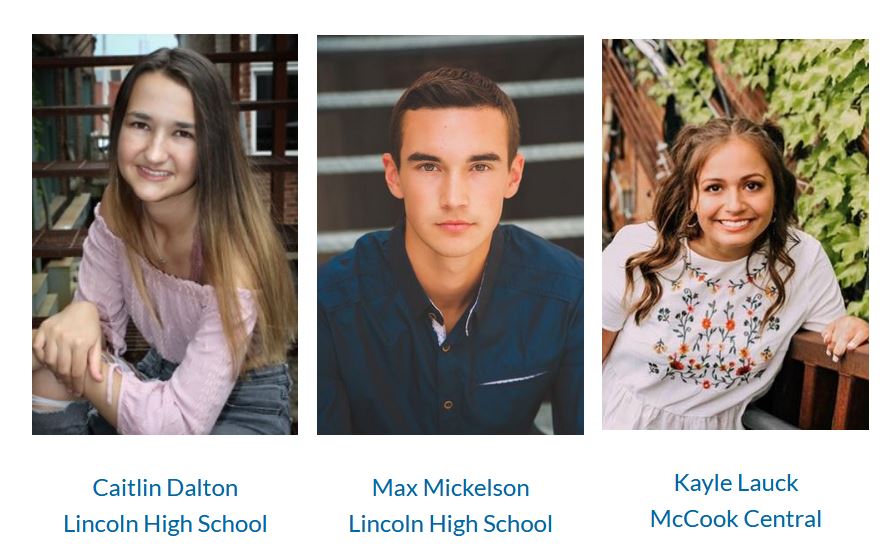 The Helpline Center and Citi are pleased to announce that three local high school seniors are being honored for their outstanding leadership and volunteerism.
The 2021 Citi Youth Leadership Award Recipients are:
Caitlin Dalton, Lincoln High School
Max Mickelson, Lincoln High School
Kayle Lauck, McCook Central High School
A heartfelt thank you to the many seniors that applied and most importantly, thank you for your dedication to service.  A sincere thank you to our judging committee that helped us select this year's recipients. Applications for next year's awards will open in January 2022.
For more information contact Susie Ryks at (605) 274-1407 or susie@helplinecenter.org