SALSA (Serve & Learn Student Association)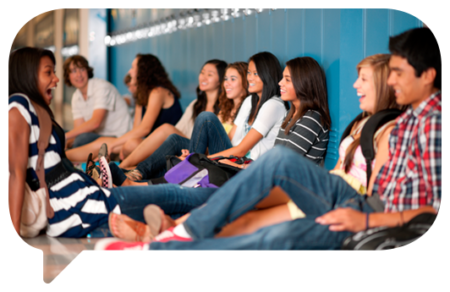 Please join us in-person at our meetings, but feel free to join any of the meetings via Zoom if you are unable to make it to your school's meeting.
April SALSA Meetings
Brandon Valley HS – Tuesday, April 6
7:00 am – 7:50 am in the Community Room
Roosevelt HS – Tuesday, April 6
3:20 pm – 4:20 pm in the Choir Room
New Tech HS – Wednesday, April 7
11:50 am – 12:55 pm in room 178
Lincoln HS – Wednesday, April 7
3:20 pm – 4:20 pm in room A207
Washington HS – Thursday, April 8
3:20 pm – 4:20 pm in room A159
Volunteering today, impacting the future
In 1999, the Helpline Center developed SALSA, (Serve and Learn Student Association), as a way to connect youth with opportunities to serve. Each year, SALSA connects with approximately 600 high school students to engage them in volunteerism, giving them the opportunity to meet new friends, explore careers, gain leadership experience, earn hours for scholarship applications and make a difference in their community. What started out as a small number of students and a small amount of volunteer hours, has grown into the largest club in the Sioux Falls area!
SALSA Happenings
SALSA holds monthly meetings where students hear from non-profit agencies about the needs in our community, learn about individual volunteer opportunities and complete hands on service projects. Twice a month, students also get together in large groups and go out to complete projects (called SALSA Wide Events) decided upon by the youth leadership team.
Sign Up and Log Your Volunteer Hours
SALSA Volunteer Matrix – This is where students can complete the online application and log their own volunteer hours!

Contact the SALSA Coordinator at 211 or salsa@helplinecenter.org for more information.