Paint the Prairie
N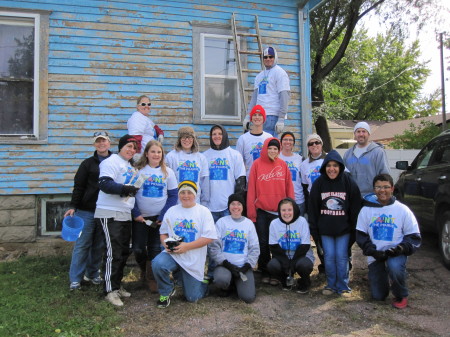 early 200 Citi employees volunteered to paint and repair homes in small communities that they live in and serve.
The Paint the Prairie Project was a large-scale volunteer project and partnership between Citi and the Helpline Center. They identified homes in the outlining communities of Sioux Falls that were in need of exterior and/or interior painting and minor repairs. These homes are inhabited by low- and moderate-income individuals who are senior citizens, military veterans, families of deployed military personnel, and people with disabilities who lacked the physical or financial capacity to improve their homes themselves. Rehabilitation of existing homes provided critical assistance to the individuals and families in need, while also stabilizing housing stock in residential neighborhoods.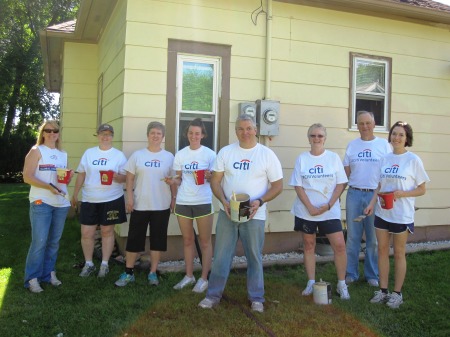 Homeowners that met the criteria applied and Citi and Helpline Center representatives identified 18 eligible program recipients living in Canton, Dell Rapids, Garretson, Humboldt, Montrose, Parker, Sioux Falls, Tea and Valley Springs.
The painting and repairs took place during the week of June 23, 2014 and October 4, 2014. 186 Citi employees participated in the Paint the Prairie Project, with teams of about 10-20 employees assigned to the 18 identified residency requiring painting and minor repairs. The outcome of this neighborhood revitalization project included improved appearance and quality of homes and neighborhoods, increased home values, employee engagement and team-building, and an admirable demonstration of Citi's commitment to the communities they proudly serve.
For more information on the project, click on the link to see the Paint the Prairie Case Study