The Helpline Center is proud to announce the launch of 988, a direct connection to compassionate, accessible care and support for anyone experienced mental health-related distress. Whether that is thoughts of suicide, mental health or substance use crisis, or any other kind of emotional distress. People can also call 988 if they are worried about a loved one who may need crisis support.
In 2020, Congress designated the new 988 dialing code to operate through the existing National Suicide Prevention Lifeline's (1-800-273-8255) network. The caring and professionally trained staff of the Helpline Center have been answering the Lifeline since 2005. When South Dakotans call, text or chat 988, they'll be quickly connected to trained crisis counselors who will listen to concerns, provide support and connect to additional resources as needed.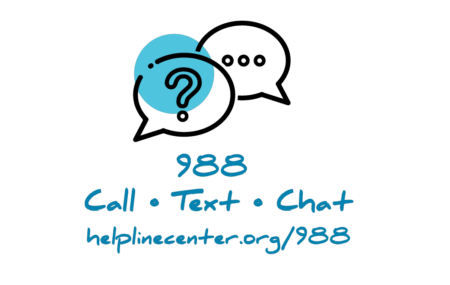 There are urgent realities driving the need for crisis service transformation across our country.
- In 2020, the U.S. had one death by suicide about every 11 minutes.
- For people aged 10-34 years, suicide is a leading cause of death.
- From April 2020 to 2021, over 100,000 individuals died from drug overdoses.
- On a local level, suicide is the 10th leading cause of death in South Dakota.
- Suicide is the leading cause of death among individuals ages 10-19.
- Opioid deaths have steadily increased since 2012.
The Helpline Center, in collaboration with the South Dakota Department of Social Services, remain steadfast in our work to provide help and hope to individuals when it's needed most