Summer of DIY 2020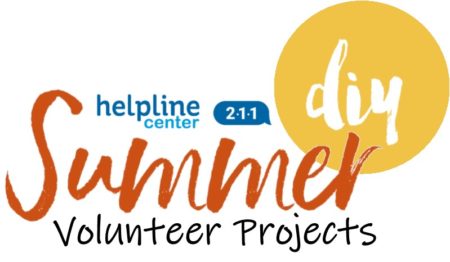 This Week's Featured Project:

Dog Toys
Each week the Helpline Center Volunteer Connections program will post a do-it-yourself volunteer project. For 2020 we have extended the DIY Projects from Spring through Summer due to COVID-19, and more community members available at home.

Helpline Center invites individuals and families to choose projects that interest them from the list below. Once completed, the projects can be delivered or sent to the organization listed on each project sheet. Due to the current COVID-19 pandemic we ask you drop off or mail your projects to the actual organization in need. If individuals or families need more information on where to deliver their projects to, they can contact the Helpline Center by calling 211 to get a list of agencies accepting the DIY projects. HAVE FUN – and don't forget to share photos, tagging Helpline Center and using the hashtags #DIYVOLSD #volunteerrapidcity #volunteersiouxfalls #volunteerbrookings.
Summer of DIY sponsors include: Sanford Health, CAPITAL Card Services, POET, Avera, Lloyd, A&B Business Solutions, Valero, Larson Manufacturing, SDSU Alumni Foundation, and MDU Resources Foundation.
Note: Any of the DIY Projects can be completed and donated at any time.
Week 1 – Fabric Face Masks
Week 2 – Patient Care Kits
Week 3 – Teacher Thank You Care Pack
Week 4 – Kids Summer Fun Pack
Week 5 – Mental Health Kit
Week 6 – Laundry Kit
Week 7 – Hygiene Kits (MALE & FEMALE)
Week 8 – Elder Senior Care Kit
Week 9 – Immigrant Family Welcome Bags
Week 10 – Book Drive
Week 11 – Dog Toys
Week 12 – Back to School Backpacks
Week 13 – Veterans Care Cards


ADDITIONAL DIY VOLUNTEER PROJECTS