Spirit of Volunteerism Awards
For 39 years in the Sioux Empire and 7 years in the Black Hills, the Helpline Center has hosted the Spirit of Volunteerism Awards to celebrate the exemplary efforts of volunteers.
We hold a breakfast event focused on appreciating the incredible work of volunteers over the last year. We do not choose one winner per category but appreciated all the honorees during the Spirit of Volunteerism Awards Breakfast.
Saves the Dates!
Sioux Empire: Thursday, April 18, 2024
Black Hills: Tuesday, April 23, 2024
Click the images to learn more about our volunteers.
You can search for a specific volunteer by using the search bar below.
No results found!
A&B Business Solutions
Sioux Empire and Black Hills
For more than 20 years, A&B Business Solutions and owner, Dennis Aanenson, have been incredible supporters of Junior Achievement of South Dakota through board service, employees volunteering in the classroom, and financial support of JA experiences across the state. This past year, when Junior Achievement USA had sourcing limitations for materials and JA of South Dakota needed to secure local printing for elementary program materials, A&B Business Solutions stepped in and offered their services to ensure South Dakota students were provided a quality JA experience. Dennis and A&B Business Solutions were generous toward donating printing costs; and Joe Blashack, Production Solutions Engineer, volunteered many hours to brainstorming and working with the JA staff on how to best print and package the materials. Joe then extended even more hours in helping print and organize the project, including weekends, to ensure the project completion timeline was on track. After the materials were printed and packaged, A&B Business Solutions associates also helped transport the majority of the materials to JA communities across South Dakota. A&B Business Solutions' generosity helped JA provide materials for over 28,000 elementary students during the 2022-23 school year!
Abiding Savior Free Lutheran Church
Sioux Empire
We are so grateful for our partnership with Abiding Savior Free Lutheran Church over years - volunteering with service projects, serving during meal times, leading chapel at the mission, hosting fundraisers, and supporting the recent flood relief drive to assist the mission with the rebuilding process.
Chapel Service - Amy Sweeter and Laura Smith have consistently served chapel service at the Women's Center for years!
Rooted Youth Ministry - because of their support to the community, students helped the mission prepare for Thanksgiving week, decorating for Christmas, and cleaning, sorting and organizing the Thrift Store and Distribution Center!
We are beyond blessed by their compassionate giving and commitment to service here in Sioux Falls. Thank you for being dedicated and faithful stewards! You are Mission Heroes!
Adam Prudich
Black Hills
Adam is a person who leads by example. He has a passion for helping in different ways throughout the community as is evidenced by his volunteer hours donated to more than 10 different nonprofits this past year. Not only does Adam give of his time and resources, he encourages others to as well. Over the past year, Adam has coordinated teams of Black Hills Energy employees and given almost 200 hours of volunteer time to highway clean-up in Hill City, collected books that earned money to support scholarships for women, helped build a home for a family, helped raise funds for Club for Boys, coordinated employees to make Valentines for people in assisted living, delivered over 3000 teddy bears to the hospital, and donated plasma twice a week for year! Adam is a true servant leader.
Adriana Young
Black Hills
Adriana is a strong young leader in our community. She has served on the Youth City Council for the past 1.5 yr. and was elected by her peers to serve as Chair of the RCYCC. She does a fantastic job at leading with empathy so that everyone feels welcome to engage in conversation and decision making.
Adriana serves on the Youth Action Board which focuses their work on the prevention on youth homelessness. During the 2022 summer,she served in a leadership role to make decisions on the $3 million dollars available for innovate youth services.
Adriana has been engaged in the Youth Taskforce work within our community. She brings creativity to the awareness event discussions and re-energizes service providers within that platform. In this past year, she also led the Glow Walk efforts and helped emcee the event.
Adriana is fair and open-minded in the work that she does. She is a strong advocate for our community's unhoused population and is determined to learn their stories and help provide access to resources when appropriate. Adriana does well at bringing Lakota culture into discussions in a way that empowers others to be excited about the learning taking place.
Alan Sewell
Black Hills
Since the inception of The Exchange Club of Rapid City in 1982, Alan has served in all positions and has benefitted the community through many programs which include Give A Kid A Flag to Wave. The Flag Display Program puts up and takes down United States flags every holiday for local businesses including funerals, Veterans Day, and Independence Day. The Exchange Club also provides gift wrap and volunteers time wrapping gifts at the mall to benefits various youth and family services.
Alan currently serves as the President of Rapid City Concert Association that supports the arts thru music concerts. "The purposes of this non-profit organization are: to bring to Rapid City and the surrounding Black Hills residents the finest musical and stage entertainment; to encourage and foster the love of live music; to present a variety of concerts, performances, and stage productions for the cultural enjoyment of its members; and to foster an interest in, and education for, the musical arts."
Alex Vonderau
Black Hills
Alex is a great young leader in our community. He has served in a variety of service projects in the past year, with many of them being tied to city or state government. He currently serves on the Youth City Council (YCC) as the Vice Chair. In this role, he has contributed over 50 hours of service to our community through projects, marketing of YCC activities, and planning of the monthly meetings. His dedication to the city is commendable and his passion to represent the YCC well is admired by others. He is the "go-to-guy," because of his dependability. His interest and drive in political service also led him to serve as a Page with the South Dakota Page Program during the 2023 legislative session.
When you do good work and others notice, you also get invited to participate in additional community activities. Alex handles this pressure well and commits to those projects that fit his talents best. In the past year he also helped to plan the Minneluzahan Senior Citizen prom. His insight and problem-solving skills create fun-filled conversations and support for the planning committee and ultimately success in the event. His involvement is appreciated by many!
Ali Zacharis
Sioux Empire
Alison (Ali) Zacharias is currently a senior at West Central High School in Hartford, South Dakota and excited to graduate this year. As part of her service work in the Sioux Falls community with Jr Miss Faith Stock Show and Rodeo Queen, Ali partnered with UGM for several community outreach events including Rock The Block (downtown community festival), First Fruits Festival, and Hunger and Homeless Week. During these community events, Ali had the opportunity to educate people on the sport of rodeo and meet people from all walks of life. According to Ali - "I want to extend a huge thank you to all the people at the Union Gospel Mission for giving me the opportunity to partake in this special event. This was such a rewarding experience and I was able to learn so much. Uno and I had a great time."
Allison Anderson
Sioux Empire
Allison has been a very engaged volunteer at Sanford Health. She is hard working, asks great questions, and shows compassion for those around her. We started a new volunteer position at the hospital, and as with anything new, there are kinks to work out. She has had courage to ask questions and let us know if something isn't going smoothly. She has also been gracious with us as we work to make the position better for volunteers! It can be intimidating to walk into our large hospital facility, especially as a young person, but she has been willing to learn and grow and give it her best shot! In her role, she assists our staff with making sure supplies and linens are stocked in patient rooms, she visits with patients, helps with discharging patients from the hospital, and is always available for special requests. I am so proud of Allison for not giving up when getting overwhelmed during her training; she kept an open mind and stayed motivated to help others. She will continue to help us improve this role and shape it into a great experience for others, and we are grateful for her.
Alma Kooistra
Sioux Empire
Alma volunteers at Avera's new Dawley Farms Emergency Department.
Alma has volunteered for Avera since 2014 in various positions. She started volunteering at Dawley Farms mid December 2022. She was very intricate in helping them get set to open. She took it upon herself to volunteer extra time to help get lab kits put together and various other projects needed to be completed. She really rose to whatever was asked of her. The ED is open and she continues to volunteer 2 afternoons a week. Avera is so honored to have Alma as one of our Volunteers.
Amanda Dullerud
Sioux Empire
When Amanda joined Junior League in 2021, she immersed herself in the organization's activities. Amanda joined the Community Development Committee and started co-chairing the committee the following year. As a co-chair, Amanda is consistently finding ways for Junior League members to engage in community volunteerism, promote Junior League, and support one another. We continue to be in awe of her commitment and optimism. In addition to Junior League, Amanda regularly volunteers at the Humane Society, Kids Against Hunger, Women's Day of Service, Avera Cancer Walk, and other events in our city. Amanda is a working mother of two young girls who are always happy to help her out when they can. She is not only leading directly, but also by example for the next generation. Amanda is tireless, and one of the most positive and upbeat people we know. She inspires us to be better by just being around her. It is a pleasure to know Amanda and to call her our friend.
Amber Chan
Sioux Empire
Amber was vital in helping to make the tournament a success by filling the Ninja Team and reaching out to other teams to join us. She also made sure there was an impact piece for all the teams involved to take home. She knows the importance of mental health awareness for the age group we are reaching with the Fight Like A Ninja Hockey Tournament and their families.
Amber Leasure
Black Hills
Amber has also supported fundraising efforts for Make-A-Wish by raising money for a local event.
Through her commitment to wish kids and by raising funds for Make-A-Wish, Amber has made a lasting impact on her community, both this year and over the last decade.
Amber Oerlline
Black Hills
Amber has been an active member of Pinedale Elementary's PTA for years. Currently, she is the president (a role which she has held for four years) and she does such amazing work for our school and community. She organizes meetings, creates a yearbook every year, and plans fundraisers and family fun events.
Amber holds monthly PTA meetings at which she collaborates with other parents and the faculty of our school. She is a great communicator, and always advertises the meetings so families know when and where they are held. She reaches out to our principal and staff regularly to assess the needs at our school.
She creates a beautiful yearbook every year that our students adore. She showcases all of our students' abilities: athletics, academics, music, and art. Students have the opportunity to create the cover artwork as well!
Amber is a great organizer; the fundraisers and family fun events that she coordinates are always a success! Even during 2020, she found ways to connect families through fun activities and pictures at home.
Her love for her Pinedale Elementary and our students is evident in everything Amber does. She is truly a wonderful volunteer and person!!
Amelie Wilcox
Black Hills
Amelie created the nonprofit, The Rocke Grace Foundation. She is raising awareness in the auto immune field and putting on a concert where all the proceeds go to research, advocacy, and education in that field. She is also Miss Rapid City's Outstanding Teen.
Amy Bruining
Sioux Empire
Amy Bruining is such a compassionate volunteer as she serves the patients and staff at Sanford Health. She escorts patients to their appointments in the main hospital and Sanford Children's Hospital. Patients are often anxious when they come in for an appointment, and she provides a warm welcome and visits with them as walk to their appointment. She puts them at ease. Amy has also been a volunteer trainer to new volunteers. We are able to rely on Amy to show new volunteers around the big hospital, but she also demonstrates how to welcome patients and provide a great experience. She goes above and beyond to get to know staff too. She is so sweet!
Amy Ellsworth
Sioux Empire
Volunteering is sharing your given talents with others to raise them up. Not only is Amy a member of the Brandon Lutheran Church and have been faithful volunteers of our agency for years, but Amy has a passion for performing. Our guests love listening to Amy as she plays her keyboard while they enjoy their evening meals.
Amy Saleen
Black Hills
Amy volunteers her time on our LOSS Team (Local Outreach to Survivors of Suicide). Amy has been called out any time of the day or night with our team to support families who have just lost a loved one to suicide. Losing a loved one to suicide at a young age herself, Amy shines in comforting young children who have lost someone they love. She instinctively knows how to engage, reassure, and empathize with youngsters. Amy has made it a point to build relationships with our survivors through participating in various support programs we host monthly. In addition, to working in the field with our families, Amy volunteers in our office and fundraising events.
Amy's impact on our community is immeasurable when data shows that typically 110 individuals are impacted by the loss of one life to suicide. Her compassionate, caring, warm heart radiates throughout our community, and we are proud and honored to have her volunteer with the Front Porch Coalition.
Amy Sazue
Black Hills
Thank you for all your ongoing community work in the: Human Relations Task Force/Community Relations Commissioner,
Rapid City Indian Boarding School project,
Children's Memorial Project/Annual Memorial Walk, and Lakota Language Immersion Project. We are thankful for volunteers like you!
Ann Van Stedum
Sioux Empire
Since being asked to be interviewed a few years ago for a testimonial TV ad about her daughter's therapy journey at LifeScape, Ann has been a fearless advocate to empower people of all abilities. Although busy with her job and active family, she joined the LifeScape Ambassadors, a booster club for LifeScape. Last fall, when the chairperson for a fundraising event had to resign shortly before the event, Ann swung into leadership to save the event—collecting high-end donations to be auctioned off and inspiring her friends and family to attend and support the fundraising efforts. She was devoted to planning and executing every aspect of the event, from cutting out decorations to setting up and tearing down the event. Besides her help with this event and other LifeScape projects, Ann recently contacted her legislator and testified in Pierre about the need for funding of programs for people with disabilities. Ann is a powerhouse of energy, generosity, and creativity. She truly makes a world of difference for our community and people supported by LifeScape!
Ann Henkhaus
Sioux Empire
Assigned to her first case in April 2022 after completing 30 hours of new advocate training that same month. She selected a case with 4 children, a large case for a brand-new volunteer. Ann enthusiastically jumped in with both feet! She worked closely with her CASA Case Manager making sure she understood her role, what information she needed to obtain for her court reports, and then contacting everyone involved especially the 4 children.
CASA volunteers must become familiar with everyone involved in the case, but the people Ann needed to know best were the children. Our program requires advocates meet the child they are assigned to at least twice a month. Ann exceeded CASA's expectations! Ann also saw the possibilities with their parents. She had hope in/for them and their ability to find the path towards reunification. There were setbacks – some heart twinges for sure for Ann- when it looked as though the parents were stumbling too hard to right themselves. She stayed supportive and hopeful.
Ann's first case closed in February 2023 with the children being reunited with mom. Ann gave 161 hours on her case. Hours she wholeheartedly gave because she believed they could and they did!
ARSA - Art Americana
Sioux Empire
Hannah is primarily an abstract expressionist artist from Sioux Falls. Her passion is working with clients to create unique art with real meaningful purpose that will give joy, comfort, connection, and peace. For the past two years, she has faithfully volunteered and partnered with UGM through ARSA - Art Americana, hosting events, workshops, meetings, small groups, and fundraisers engaged to share the gospel of Christ to the community through the arts. She also completely transformed our art studio during this process. Some projects include: Love Never Fails Mural (part of the community revitalization collective under Habitat for Humanity Neighborhood Revitalization), First Fruits Festival, Rock The Block, Friendship Friday, Hunger & Homelessness Week, and Art Studio tours. We're so proud of the way she inspires guests and community members to see beauty and joy through the arts and are reminded every week of how art transforms people's lives. She embodies this vision also through enriching connections with each other through truthful, ethical and encouraging cultural activities. Together, we strongly encourage our community to get creative by making something or doing something nice for people in need.
Ashley Eagle Trail
Black Hills
Ashley is part of the Youth Action Board, a group of young people who have been instrumental in obtaining a 3 million dollar grant for the state of South Dakota in combating youth homelessness and the challenges that come with this. Ashley has been a leader with this group of youth, many of whom have or are experiencing housing challenges. She has also been willing to share her story to help organizations understand some of the challenges that come along with being young and not having a support system to help you navigate adulthood.
Augustana University Snow Sports
Sioux Empire
Augustana Snow Sports started volunteering this year to begin giving back to the community. They arrived to volunteer just as we were kicking off the annual Keep KELOLAND Warm! Each week, they assisted with processing the coats picked up at the Lewis Drug Store and delivered by Montgomery Furniture. Besides processing coats, they helped out with other projects such as decorating cookies and playing games to keep guest morale up during the winter months.
Avera Prince of Peace Volunteers
Sioux Empire
Every Tuesday morning, the "nail ladies" come....rain, sleet and even snow, to Prince of Peace to do manicures for our residents. Karen started the group in 1986. They volunteer their time and have made friends with the residents and with each other. The residents are so appreciative of what these volunteers do for them. They take time to get to know the residents and bring joy to each resident. They make the residents feel good about themselves. The residents also enjoy the company. It is a real social event. The staff appreciates their help, too. They have spent many hours with us and always cheer up our residents. We are beyond thankful for what they do.
Avery Kautz
Sioux Empire
In the midst of a busy senior year of high school, Avery Kautz reached out to Siouxland Heritage Museums, eager to help in any way she could. When our greatest need was someone to volunteer in the Old Courthouse Museum Store, she enthusiastically said yes. While doing this, she also assisted staff with various projects, such as updating artifact records in our database and helping write exhibit labels. When summer rolled around, Avery was also able to volunteer at our Museum Resource Center, working alongside museum staff to catalog and store artifacts. While doing this, she continued to volunteer in the store and also helped with the Tour of Homes fundraiser. Through all that she did, Avery was friendly, professional, and a quick learner. Her willingness to do anything, from public-facing duties to behind-the-scenes collections work, was a great help to the museums and our visitors.
Ayen Mayom
Sioux Empire
Every young mother worries about the future of her children, doing everything she can to ensure their success. Ayen Mayom is no different, but she faces added obstacles as an immigrant from South Sudan to the United States. She didn't speak English as her first language, and she brought her five children to Sioux Falls just last summer.
Most of the kids attend Terry Redlin Elementary where Sioux Falls Thrive started its second Kid Link neighborhood initiative at the beginning of this school year. Ayen was among the first of Terry Redlin parents to participate in Kid Link neighborhood meetings, and to volunteer with the students during the weekly family night.
Her goal was to meet other families in her adopted home. But her volunteer service has already helped dozens of students improve their reading and fine motor skills. Ayen is also modeling the importance of volunteering and community involvement to her family and her fellow Terry Redlin parents. Sioux Falls Thrive is grateful for the warm and friendly volunteer service Ayen is providing to her community!
Balanced Life Chiropractic
Sioux Empire
For the last two years, Balanced Life Chiropractic has partnered with Union Gospel Mission Sioux Falls during the winter season by promoting their "Winter Coat Drive" to support men, women and children guests and community members in need. The coat drive also collects other items in addition to coats like - sweatshirts, snow pants, winter boots, gloves, scarves, hats, ear muffs and other items. This drive was also very helpful with supporting the Christmas Drive, especially with mission guests and the community assistance program offered in the Thrift Store weekly. We appreciate their consistent support annually in helping us meet the urgent winter need to better serve the community and wouldn't be able to meet our goals without businesses like this who care! We are grateful to Weston and their team for collecting donation items.
Barb Halverson
Sioux Empire
Barb Halverson has been volunteering in the Sonia Sotomayor Elementary lunchroom since last school year. Every week she helps both the staff and the students. She always goes above and beyond and does more than the average volunteer. She is always offering to come in and help any time we are short on volunteers or staff. She also stays way past the requested time to help put everything away and clean up the lunchroom.
Barb has become a friendly and familiar face to all our students. They know they can ask Barb for help and she has been a dependable adult they can look up to. Barb always has a warm smile and she connects with all the children!
Volunteers like Barb help our school feel more like a community and we appreciate all she has done for the school and students. She is one of the best and we always look forward to her time at our school!
Barb Sandoval
Sioux Empire
Barb has contributed in multiple ways over the last 20 plus years for Special Olympics South Dakota. She has been involved on multiple levels from being a volunteer at area and state events, a coach, a local delegation volunteer, to an Area ACC (area coordinator), and a unified partner. Each of these responsibilities take a lot of time and effort to make these events possible. Not only do all of these roles take time and dedication but they also take patience and a kind heart towards each and every one of our athletes. Barb has demonstrated many times over her dedication to Special Olympics and most importantly to our athletes. It is with a happy heart that each of our staff believes Barb Sandoval deserves this award.
Becky Brennan
Sioux Empire
Becky has given countless volunteer hours over the last 20 years for Special Olympics South Dakota. Over the last several years she has taken on a larger role with the Sioux Falls Fireworks delegation. She coordinates all the practices, travels with the teams to all state and area tournaments. This is a big task in itself. She has to coordinate with the athlete's parents, guardians, and agencies to make sure all events go off without a hitch. This can range from 50-150 plus athletes per season. Along with this she also makes sure lodging and meals are planned as well as transportation for each individual. She gives generously of her time and kind heart!
Becky Elston
Black Hills
Becky is the reason that our community recently hosted a regional figure skating competition/clinic and testing session for the first time since COVID hit. This required a significant investment in time and energy, which she took on with her typical dedicated focus, despite the fact that her daughter hasn't skated for nearly three years. The benefit of her efforts were to support the sport of figure skating in our community, inspire the next generation of skaters across the region (in both SD and WY), and boost the community economic development through families traveling to, staying and dining in Rapid City over President's weekend.
Beverly Paschke
Black Hills
She has served with Caring Hands for the past 9 years, once a week for 2 hours. This involves patients in the Cancer Care Center as well as patients in the hospital. This provides relaxation and comfort to the patients, with results of calming anxiety and lowering heart rate.
She also volunteers in the gift shop from 1-5 three afternoons a week. This includes ordering cards and candy. She serves as a cashier and setting displays plus any other projects needing completion.
In prior years she served as Hospital Auxiliary President for 2 years, and served as chairman of many fundraising projects including "Don't Thump Your Melon" and wellness clinics.
Bill Gradoville
Black Hills
Bill was matched with his mentee in 2022 at Wilson Elementary. Our mentors meet with their mentees once a week for 30-60 minutes. He is extremely consistent with his meetings and the two of them really enjoy playing games and talking during their time together. He is a great example of mentoring and serving as a positive role model, and acting as a reliable, stabilizing force in a student's life.
Bobby Malstrom
Sioux Empire
Bobby has been volunteering at the Outdoor Campus for almost a year now. Bobby never hesitates to step up for any tasks that need to be completed. He is known for spending his entire Saturday with us and assisting staff wherever needed. Bobby has quickly become a vital component of our volunteer team. We are so grateful to have Bobby work with us! Thank you, Bobby, for your continued display of leadership and always setting the example for other volunteers.
Brandon Lutheran Church
Sioux Empire
This group comes multiple times throughout the year and serves dinners, lunches, and even performs musical numbers for our guests to enjoy.
Brandy Smith
Sioux Empire
Starting in 2016, Brandy has volunteered four hours a week as a Family Nurse Practitioner (FNP) at SDUIH. Brandy is a board-certified advanced diabetes management educator, which she uses to provide care specifically for our diabetic relatives (patients). Over the past year, Brandy has completed 58 visits with 32 relatives. Being a consistent face for our relatives, especially those with diabetes, is extremely important as diabetes is highly prevalent in the Native American population. Her dependable care has an unparalleled impact on the Sioux Falls community. SDUIH truly appreciates Brandy's commitment and teamwork in and out of the clinic.
Bunny's Heroes
Black Hills
Bunny's Heroes is a voluntary association that is filled with people that cosplay as children's favorite characters. They have been going on for 10 years and have helped many nonprofits like Storybook Island, Make A Wish, Relay For Life, and many more. The group is a diverse group of friends that bring these characters alive to bring magic and hope to the world. They all work so hard to bring joy to the Black Hills. They put in tons of time, money, labor and love into what they do. They are always kind, generous and caring while making sure to bring such dreams and wishes to life for kids and families that need it so desperately.
Camilla Whitman
Black Hills
Camilla is a passionate advocate for literacy in our community. She serves the Literacy Council in various ways: tutoring individual adults, leading and tutoring our weekly conversation class, serves as a board member and tutor trainer. Her eagerness to help students and tutors is both inspiring and contagious! The Literacy Council and its students are grateful for Camilla's selfless service.
Candace Ulmer
Sioux Empire
Candace Ulmer, gifted with many talents and limitless energy, is able to see needs with her eyes and heart while creatively find ways to meet them.
Late this fall, Candace volunteered countless hours of time and talent in transforming the bathrooms at Family Visitation Center from those resembling ones found in backroads gas stations into spas. This entire selfless act has had an incredible impact on our clientele. Feeling "less than" having to utilize our services, they feel pampered when using our in-building "spa" to freshen up.
When Candace learned of FVC's need for updated DVD's for children, she rallied members of her PEO group to come up with movies, a player, and funds to purchase other requested DVD's on the list. Candace is a gem!!
Cann Family
Black Hills
Laura & her homeschool children, Molly & Lucas, volunteer several times a month helping to preparing food for those in need at Fork Real Community Cafe. They use this time to serve the community while expanding their education.
Carol Berg
Sioux Empire
Carol has consistently come to volunteer at the Front Desk in the Center of Hope Care Center on a weekly basis. She has been a blessing to the Center of Hope as a whole and our guests.
Carol Woltjer
Sioux Empire
Carol's volunteer work is incredibly impactful to so many in our community. For the Independent Order of Odd Fellows, she made landmark difference rallying for inclusion of women in male dominated organization that dates back to 1800's. The organization now allows women to join as a result of Carol's hard work, and resolve. She was instrumental in the formation of the "Remember Me Project" , which purchases and places grave stones on unmarked graves in Minnehaha Cemetery for those buried in unmarked graves all with volunteers.
She is active in the Sioux Falls Chamber Diplomats, Volunteer for Make a Wish, Junior Achievement, Sioux Falls Area Community Foundation, Meals on Wheels. She Serves on Advisory Board for the Minnehaha County Public Advocates Office, Glory House Community Relations Board, McCrossan Boys Ranch Women's Auxilliary, Sioux Falls Ministerial Association, and the American Society Fund Raising Professionals. She is an active volunteer as member of Sioux Falls Homeless Coalition, Kiwanis Club, Sertoma Club, and her church. Her gift is the passion she has to make people and places better.
Carter Nosal
Sioux Empire
Carter Nosal is often a friendly partner to his twin brother Victor. They share some interests, including a love for serving others, but each has a unique and intriguing personality.
Now a 13-year-old seventh grader at Whittier Middle School, Carter is nearly a lifelong resident of the Riverside neighborhood in Sioux Falls. He was among those students who participated in the early stages of Kid Link Riverside at Laura B. Anderson Elementary School. Even as a fourth-grader, he understood how the educational activities and connections with adult volunteers were a fun way to build friendships and spend time out of school.
Eventually, Carter and his brother were taking home hot meals and encouraging their parents to join them on Tuesday evenings. Now, as a middle school student, Carter volunteers alongside his family and friends to support weekly activities for younger kids. He works directly with students, helps with set-up and clean up, and models for others the importance of volunteering and being involved in your community. Sioux Falls Thrive is grateful for Carter's service!
Carter Richardson
Sioux Empire
Carter Richardson has volunteered at LifeScape from the age of 5 years to current age of 18yrs. Carter has volunteered over 600 hours in the last 9 years and made a difference in the lives of 75+ children with developmental, intellectual, medical, and behavioral disabilities! LifeScape's Mission, "Empowering people to live their best life." Carter is a thoughtful, generous, compassionate, and understanding young man who welcomes all to be his friend, no matter the abilities. Carter is a genuine youth and a shining example of what we want in all LifeScape Volunteers!
As a role model at LifeScape, Carter leads students with disabilities by setting a positive example, guiding students to make good life choices, demonstrating how to work hard, offering activity choices, and having fun! Carter has been a peer buddy at LifeScape's Specialty School during many classroom field trips, dorm trips, recess playground time, swimming partner to ensure safety and fun, classroom mentor, theatre art support buddy and most recently a teen Mentor.
At the young age of 18yrs, Carter is beyond his age in wisdom and behaviors as he actively demonstrates the genuine actions of a friend. We are so proud of him and thank him.
Cassandra Birrenkott
Black Hills
She has served with Caring Hands for the past 9 years, once a week for 2 hours.
This involves patients in the Cancer Care Center as well as patients in the hospital.
This provides relaxation and comfort to the patients, with results of calming anxiety and lowering heart rate.
She also volunteers in the gift shop from 1-5 three afternoons a week. This includes ordering cards and candy. She serves as a cashier and setting displays plus any other projects needing completion.
In prior years she served as Hospital Auxiliary President for 2 years, and served as chairman of many fundraising projects including Don't thump your melon and wellness clinics.
Center of Hope
Sioux Empire
Center of Hope has faithfully partnered with UGM for the last couple of years through offering healthcare services at meal times and through the bike ministry. Last year, we offered a FREE on-site travel repair station during spring and summer months outside of the Men's Center to individuals and families in need. We were amazed by the amount of people using bike transportation in Sioux Falls and this service was vital for their daily commute. In addition to the weekly bike tune up services, we also served the community together through prayer, outreach events in the downtown area (Hunger & Homelessness Week, Rock The Block, First Fruits Harvest Festival), creating care cards for guests and food box ministry. Adam and the team are compassionate, caring and empower other non-profits, ministries, and community members in our city!
Cheryl Lehmann
Sioux Empire
In the summer of 2020, Cheryl Lehmann joined community volunteers developing Sioux Falls Thrive's neighborhood-based initiative called Kid Link. As a member of Sermon on the Mount Mennonite Church in the Riverside neighborhood, Cheryl had a unique view of this tight-knit area of town.
And, as a retired teacher, Cheryl understood Kid Link goals: to ultimately impact students' academic performance by supporting them and their families outside of school hours. She volunteered on the playground that summer, helping kids improve reading, math, and science skills. When colder weather arrived, Cheryl represented congregational leaders in offering the church building across the street from Laura B. Anderson Elementary. Consequently, Sermon on the Mount Mennonite Church hosted Kid Link Riverside for nearly two years, until the schools were open for volunteers.
Now, Cheryl's weekly reading nook encourages kids to choose a book and read it aloud to a friendly puppy or adult. Often, Cheryl creates incentive programs to encourage reading, and she's always seeking the next great book! Sioux Falls Thrive is grateful for Cheryl's leadership and support of children and families!
Chris Heacock
Black Hills
Chris has served the Literacy Council of the Black Hills over the span of many years as a faithful and passionate servant of adults in our area. She has served in multiple roles within our organization including board president, board member, fund development, tutor trainer, and tutor. Chris's dedicated service to our organization has been an imperative component to the success of our achievements.
Chris Stover
Black Hills
Chris has been coming every Tuesday to tie flies with the kids for 7 years. He has such a positive outlook on life and makes everyone around him happy. He happily volunteers his time, resources and expertise in many outdoor activities and we are so appreciative.
Cicely Schock
Sioux Empire
Cicely has been an amazing gift to Lunch is Served! In a short time, she has shared priceless knowledge on the subject of online marketing used for promoting Lunch is Served! She has redesigned our outdated Board Member application, created our poster and tickets for our annual fundraiser, including utilizing a QR code to go directly to our website which is being updated in April with direction from Cicely. This updated version of the website will allow individuals to donate, sign up for volunteering, and allow people to purchase tickets for our fundraisers. Her energy has sparked the enthusiasm of the board and has created excitement for other projects the board is working on. She is dedicated to the betterment of the mission! Cicely is the ideal board member, not only coming to board meetings but volunteering and securing other groups to volunteer as well. I am looking forward to working with her in the coming years!
Cindy Bailey
Sioux Empire
Cindy and her certified therapy dog, Annie, spend time having children read to them or Cindy will read to the children. At least 63 different children at the LBA School Kid Link program have read with Cindy and her dog. A number of them have read more than once.
Cindy Nieber
Sioux Empire
Cindy Nieber is a born educator whose smile and warm hugs encourage students to achieve beyond their own expectations. Yet, it's their favorite "Miss Cindy" who creates a culture of accountability, reminding individuals how important they are and how their behavior affects those around them.
Cindy is among the core group of volunteers who ensure the ongoing success of Kid Link Riverside, started by Sioux Falls Thrive in 2020 in the neighborhood surrounding Laura B. Anderson Elementary School. Cindy's understanding of children's need for love, support and nourishment has led her to serve in a variety of roles with Kid Link Riverside. She has been the Lead Activity Organizer, a member of the Food Giveaway Team, and a greeter and gentle disciplinarian. Additionally, she's been called upon to wash dishes, vacuum floors, and clean restrooms at times!
She knows LBA students by name, helps their parents feel comfortable amidst the excitement, and assists community partners in providing quality educational opportunities. Sioux Falls Thrive is grateful for the friendly, encouraging volunteer service Cindy provides!
Civil Air Patrol
Black Hills
During the 2022 December snowstorms, the Civil Air Patrol gathered at the Feeding South Dakota building to help back emergency boxes for the Pine Ridge Reservation. Without their support, we wouldn't have been able to meet the demand for 500 extra dry goods boxes. Since this opportunity, the Civil Air Patrol has always supported us in emergencies, coming on days when there weren't enough volunteers to pass out senior boxes, and on days when we haven't had enough volunteers to run the assembly line. The Civil Air Patrol has become wonderful friends and supporters of Feeding South Dakota.
Cletus Gassman
Sioux Empire
Cletus joined Feeding South Dakota in July of last year, and he has quickly become a staple to our volunteer program. Cletus's fun and outgoing personality makes him a joy to have around for staff and other volunteers! He acts as a mentor for new faces, showing them the ropes of volunteering with Feeding South Dakota.
Cletus serves with us around 10 hours each week, accumulating close to 200 hours in less than a year. His humorous spirit makes volunteering fun, even when completing some not-so-glamorous projects.
We appreciate Cletus's reliable presence! He embodies the spirit of volunteerism!
Combined Pool and Spa
Sioux Empire
Combined Pool and Spa volunteers at the Furniture Mission as a Saturday group. The Mission needs Saturday volunteer groups specifically for deliveries to those with disabilities and without a vehicle to transport their own furniture. They also help support us by introducing new donor ideas and ways to engage the community. We are grateful for the time they spend helping us achieve our goals.
Companion Care Group
Black Hills
This great group of individuals has been serving Volunteers of America and Mommy's Closet for several years, even during COVID. On a once a week basis, they all come in with a smile and are ready to work with any task we offer. Their wonderful service allows us to serve our clients in a quicker, more positive way. Linda, Damian, Jacob, and Liam bring such positivity to our week, and we are so grateful for their service!
Cortrust Bank
Sioux Empire
Cortrust Bank comes regularly to make and serve breakfast as well as lunch once a month. They firmly believe in giving back to the community and taking steps to ensure that all people within their organization can participate in the volunteer activity by rotating the opportunity to each of their branches.
Cricket Wireless
Sioux Empire
For the last year, we have partnered with Cricket Wireless to offer a unique phone service program for the homeless men and women in the downtown Sioux Falls community. We recognize that communication is critical to completing programs offered at UGM and other like-minded non-profits in our area. A simple necessity, like a phone, can be a crucial resource when searching for job opportunities, planning medical appointments, contacting family and completing other required tasks directed by staff, case managers and community health workers. We strongly encourage other community partners in the area to support this effort by collaborating on more events in the future.
"We offer outside opportunities where individuals can go to the store and just sign up as well, but the events like what UGM provides in the downtown area bring a better outcome for us. The larger the event, the better the outcome," said Kristene Jensen, Cricket Wireless marketing manager.
Dan Letellier
Sioux Empire
Even with a busy work schedule managing our Sioux Falls Airport, Dan has logged over 50 hours, faithfully serving lunch since 2018. In 2020, he even increased his commitment to St. Francis house by serving not once, but twice per month throughout the COVID pandemic. Dan always has a smile and a kind word for each guest as they go through the line to get their noon meal.
Darlene Frueh
Sioux Empire
Since 1963, the Lamplighter Auxiliary group has been the longest standing fundraiser for Union Gospel Mission Sioux Falls. Each delegate is selected by their local church, which allows them to attend monthly gatherings. Delegates can also serve on the executive team. Responsibilities include sharing the work of UGM with their church, supporting a monthly love gift, or other fundraiser opportunity. This is a huge part of community awareness.
Darlene is the perfect advocate, has served on the Lamplighter Executive Committee and as the Lamplighter President for several years and we want to recognize all of her hard work and efforts in supporting the mission! She has done a tremendous job coordinating with local churches for monthly meetings, offering support, and serving for UGM events, chapel services and more. She even led a sewing volunteer project with local youth - teaching them how to make tied blankets and pillows. Thank you for being a Mission Hero!
Dave Pakalski
Black Hills
Dave volunteers in many capacities at Love INC. He receives intake calls from community members in need, he helps fix and refurbish bikes in our Thrive bike shop, and he recently started driving participants who don't have transportation to and from Life INC Class in the evenings. Dave is quiet but has a heart of gold in helping those around him.
David Gladder
Sioux Empire
Since 1963, the Lamplighter Auxiliary group has been the longest standing fundraiser for Union Gospel Mission Sioux Falls. Each delegate is selected by their local church, which allows them to attend monthly gatherings. Delegates can also serve on the executive team. Responsibilities include sharing the work of UGM with their church, supporting a monthly love gift, current project or other fundraiser opportunity. This is a huge part of community awareness.
David is the perfect advocate, has served on the Lamplighter Executive Committee and as the Lamplighter Vice President for several years. We want to recognize all of his hard work and efforts in supporting the mission! David has done a tremendous job coordinating with local churches for monthly meetings, offering support, and serving for UGM events. His smile lights up a room, he is the best storyteller and he is a pleasure to be around. Thank you for being a Mission Hero!
Deb Hadcock
Black Hills
Deb has volunteered time and resources to our Foundation for several years. Almost daily, Deb asks what she can do to assist the veterans in our community who battle mental health struggles and homelessness. Deb offers free lodging to homeless veterans, and she mentors them on an individual basis to assist with their needs to make the transition from the battlefield to the home-front.
Deb will take the veteran shopping to get them food and clothing. She affords them employment opportunities and uses her community connections to further assist them in whatever she can to offer them hope and guidance. Deb is an example of a community leader who gets involved and supports a better community for our citizens.
Deb Shissler
Sioux Empire
Deb is a member of 605 Running Club, which is how she began volunteering at the St. Francis House. She comes regularly to serve. Deb is just a quick phone call away if there is ever a need to find volunteers or supplies for a special event.
Dee Meires and Dale Thorpe
Sioux Empire
Dale and Dee are truck drivers for the Mission Tuesday-Thursday. The two of them pick up furniture donations and deliver furniture to families/individuals with disabilities or those without a vehicle. Without them, the Furniture Mission wouldn't be able to properly serve all of our clientele. We truly appreciate everything they do for us and their community.
Diane DeYoung
Sioux Empire
Diane DeYoung, a "Master Mailer" at the Washington Pavilion, has volunteered since 2012 and has served over 1,000 hours during her tenure. Diane and her fellow Master Mailers are responsible for mailing thousands of invitations, letters, and promotional pieces to the Pavilion's audiences multiple times each year.
A former usher for Pavilion performances & events, Diane is also a crucial behind-the-scenes volunteer at multiple Pavilion events and festivals. She can be found checking in artists and vendors in the early morning hours of the Sidewalk Arts Festival and is one of the friendly faces handing out goodies at Ag Day.
Diane has eagle-eye precision when it comes to catching typos and her pleasant nature make her a joy to be around. She is an advocate for Pavilion volunteering and has referred numerous friends and family to the team over her many years of trademark service.
Her unassuming joy of service is infectious and her "I'll be there!" attitude make her a treasured asset to the Pavilion team. Diane is a behind-the-scenes wizard deserving of plenty of recognition.
Diane Olson
Sioux Empire
Stop by Levitt at the Falls during almost any concert and you will find Diane Olson dancing. No matter what style of music, Diane can move to it. Although she is famous for her joyful dancing, Diane has many more roles with Levitt at the Falls. She started as a volunteer in 2019, then joined the Board of Directors in 2020. She is the kind of volunteer that all volunteer coordinators dream of. If a festival booth needs a Levitt representative, Diane signs up. If an event needs set up help, Diane shows up. If a concert is short of volunteers, Diane steps in, taking the time to personally thank all the other volunteers for their assistance. She goes out of her way to serve as a friendly and inviting greeter, a true ambassador of the Levitt's mission to Build Community Through Music. We are so grateful for the incredible gift of time Diane gives us every year, including over 150 hours during 2022 alone. You are a treasure, Diane.
Don Gaarder
Sioux Empire
Don Gaarder will celebrate his 30th anniversary as a Sanford Volunteer this year. He has been incredibly dedicated! He started volunteering as a member of the Intensive Air Advisory Board, dedicating many years of service in this way. After he and his wife, Alta, moved to Sioux Falls, he started volunteering at Sanford Imagenetics as a Wayfinder. Don is the friendly face that welcomes patients there two days a week. He doesn't just wait for someone to ask him to help, he looks out for people who appear to need help getting into the building, looking for which way to go, etc. He anticipates others' needs and helps put them at ease. Don has trained new volunteers as well. Don's wife is in a knitting group that makes prayer shawls for Sanford patients, and he is often the delivery man dropping off the shawls to us! We are thankful for Don's commitment, friendly service, and all the ways he has helped to make someone's day better.
Don Rasmussen
Sioux Empire
Don volunteers at Avera McKennan Hospital as a Patient Escort and is on the Volunteer Council. Don started volunteering with Avera in February 2020. He was quick to return to volunteering in September of 2020 and has been a constant since. In 2 1/2 years he has volunteered over 700 hours. Don has helped in other areas as the needs arise, and is quick to help other days and times. Don is amazing with Avera's guests and patients. He makes them feel comfortable and welcomed. Don encompasses the Spirit of Volunteerism. He is kind, professional, willing to help anywhere, and so enjoyable to be around. Avera is privileged to have him as a volunteer.
Don Van Etten
Black Hills
Don Van Etten was recruited by a board member, Carol Black to join Passages Board of Directors in 2015. Don served on the Passages Board until 2022. Don is in his late 80s and many would only hope to match his energy, focus, perseverance and tenacity at any age! Don changed the direction of the board from the original visionary board that started Passages into the working board that was needed to carry Passages to the next steps of growth. Don was instrumental in the award of land from the city of Rapid City. He assisted raising funds, obtaining laborers, contractors and working with multiple people and companies to build Passages Place. His vision and passion for what we do at Passages was outstanding. He was relentless in tracking down so many details that it made our heads spin. Don was constantly on the move, working daily to make sure no detail fell through the crack. He kept the site on track to make sure that Passage Place was the finished product of his vision.
Donaldson Family
Sioux Empire
It's often the Donaldsons check in on older folks, keep an eye on kids, and pitch in at church. For several years, Sherri Donaldson led the serving of a weekly meal at what is now Sermon on the Mount Mennonite Church.
Sherri was an early visitor to the LBA playground when Sioux Falls Thrive volunteers began Kid Link Riverside in 2020. When her church invited Kid Link indoors, Sherri started volunteering, cheering on kids' accomplishments, and connecting with parents and grandparents. It was Sherri and Tom who delivered hot meals to neighbors who couldn't get to the food truck.
The weekly food giveaway started as an add-on to Kid Link, but with the leadership of Sherri and Tom, their daughter Jackie, and granddaughter Harlowe, it has grown into a major event. Sherri recently recorded their 500th individual guest. People rely on this service to supplement weekly food budgets, and Sioux Falls Thrive is grateful for the spirit of volunteerism in the Donaldson family.
Donna Parks
Black Hills
Donna has a spice for life! She volunteers at the Love INC front desk weekly and helps with cleaning and tidying tasks as well. She has a direct approach accompanied by a warm smile! She always strives to do a good job and be able to answer questions thoroughly.
Donna Robinson
Black Hills
I have known Donna for many, many years, starting back (15+ years) when she used to teach with my Mother. Even back then, she was volunteering her time to engage and teach students. When my family was struggling through a divorce she stepped up and planned my 12th birthday party with tons of crafts and activities.
Currently, Donna is a volunteer in my classroom and teaches lessons that are related to our science content. She engages my students by teaching them weekly, science experiments.
Not only does she engage students with activities, she is extremely helpful to teachers. She plans the activities, brings in all the materials, manages my students well, and is always very thoughtful on relating her activities to the lessons in the classroom.
Throughout her work as a teacher and now as a volunteer in the classroom she teaches student to question the world around them and grow their love for science.
Ed Van Dyke
Sioux Empire
Ed has been consistently volunteering in our Bike Ministry. He has been a blessing to the Center of Hope and our guests.
Elaine Roberts
Sioux Empire
Elaine has been a classroom teacher, special education advocate, long-time leader of the South Dakota Education Association and other education-focused organizations, wife, mother and grandmother.
Elaine was among a core group of volunteers who committed to Sioux Falls Thrive not long after the organization was founded in 2017. Starting in 2020, she was on the original team of community leaders that laid the groundwork for Thrive's Kid Link neighborhood-based initiative. With the help of people like Elaine, Kid Link has become the afterschool programming prototype for the new Community Learning Center model being developed by the Sioux Falls School District.
During the early phases of Kid Link Riverside at Laura B. Anderson Elementary School, Elaine was often heard telling visitors that this was her neighborhood too. She modeled the importance of treating all children as "our kids" who need support and encouragement to achieve their highest potential. She continues to serve as a greeter at Kid Link Terry Redlin where she knows most kids by name. Thrive is grateful for Elaine's commitment to Kid Link!
Elizabeth Johnson
Sioux Empire
Elizabeth became the face of Project 22, a Hartford/Humboldt area volunteer service project as a sophomore. The project unites the Hartford and Humboldt communities in various fundraising activities to pay student lunch bills. Elizabeth visited with businesses in the area about how she could raise money to eliminate student lunch debt. She was part of bingo night at Buffalo Ridge Brewing, Big J's burger battle and Dairy Queen's opening where they gave 25 cents to Project 22 and several private donations. She has raised $9,500 to keep our students fed.
EmBe Dress for Success
Sioux Empire
Many of the guests we serve at UGM (Union Gospel Mission) typically can't afford to invest in things like a new wardrobe for work or they struggle with access to employment resources. It can put a ceiling over you, limiting the kind of jobs you can apply for and make many individuals feel stuck. The Dress For Success program provides those resources along with training and positive encouragement that support these women, allowing them to feel empowered and build confidence. It also allows them to overcome obstacles life has tried to throw at them while inspiring them to reach goals that they never thought possible. Lori and the team have truly been an answer to prayer for all UGM staff and guests, and they are so uplifting! We want to recognize them for their faithful commitment to the UGM Women's Center!
Erin Cohen
Sioux Empire
Over the last year, Erin has truly been a God send for UGM! Not only has she volunteered in various departments including: Administrative Building, Women's Center, Art Studio, Thrift Store, Distribution Center and other special community events, but she also gives her time and talents. Erin is a traveling nurse who spends all of her free time when home in South Dakota, sharing her talent and creativity throughout the community of Sioux Falls. During the UGM flood, Erin handmade 48 pillow cases, purchased pillows and sheets for both women and children guests. She also made bracelets and prayer cards that were distributed to guests and community members during the year. She always goes above and beyond any service request and makes our staff feel loved and cared for - we can't wait to have her back in town again in May 2023! Erin is a shining star volunteer in Sioux Falls!
Eugene Preston
Sioux Empire
Eugene has diligently supported MCD for decades, assisting whenever needed with various tasks and taking part in a variety of our sponsored activities, including being a staple at every Sioux Empire Water Festival, which just celebrated its 30th celebration. Its not only his commitment, but his joy and spirit that truly make him a one of a kind volunteer that we are honored to have.
Evyenia Gillen
Black Hills
Evy has been an active young leader in our community. She has not only served on the Youth City Council (YCC) for 2 years, but also stepped into the direct service work with many community projects and by serving as YCC Secretary. Through her leadership, the YCC Health and Wellness Committee shared a variety of new projects benefiting a wide range of demographics within our community in the past year. She served as the coordinator of the "Wellness Bags," project with Monument Health. The bags contained engaging kid friendly items, so if a child was at the hospital because their caregiver needed medical attention, the items with the bags could keep the children entertained. Evy was also instrumental in creating posters to help market the new number for the crisis-line "988." The posters are displayed at all of the High Schools and City Hall so that anyone walking by knows about the Crisis Line number. This project was supplemental to the FHIS (Finding Help is Strong) campaign that she helped coordinate earlier in the year. Evy is passionate about improving the health and wellness of our community. Her talents, voice, and advocacy have touched many.
Fallout Shelter Ministries
Sioux Empire
"We look to the Word for instruction, correction, edification, and revelation as we walk as Holy Spirit directs." This is one piece of Fallout Shelter Ministries mission. We are grateful for their leadership and partnership over the past 2 years in offering training for victims of sexual assault, human trafficking and other related situations.
As part of the UGM domestic violence group, it has been an honor partnering with special guest - Fallout Shelter Ministries, for a quarterly self-defense sessions offered annually. During each session, we discuss the importance of having the right mindset and sharing ways to avoid the need for physical defense. We also learn how to maximize our strength and deflect attacks in those dire situations.
We are grateful to Rich and the Fallout Shelter Ministry team for leading self-defense class to support the Abuse Support group at Union Gospel Mission! We hope to bring greater awareness to the crime of domestic violence and sex trafficking by partnering with local organizations making a difference and leading the change!
Feeding South Dakota Thursday Crew
Sioux Empire
Our Thursday afternoon regulars are a wonderful group who have contributed over 1,200 hours cumulatively in the past year. Holly Kleinsasser, Joan Juhl, John Humrich, Karla Solberg, Rod Betsch, Steve Madsen, Sandy Stockert, and Paul Licht are a dependable bunch! The friendship among members of this group is heartwarming, and their passion for Feeding South Dakota is apparent. Staff have grown to look forward to Thursday afternoons, knowing it will be a productive time. Each individual in this group is a wonderful person and volunteer in their own right. When you get all of them together, it truly is incredible!
First Interstate Bank
Black Hills
Carrie Martinez and her co-workers have volunteered the past several years at The HOPE Center during their communitywide Volunteer Day. They donate supplies and assemble hundreds of hygiene kits for our guests. They have also assisted in cleaning, organizing and sorting donations. In addition, Carrie Martinez nominated The HOPE Center for a First Interstate BancSystem Foundation Believe in Local Grant, of which we were the recipient of $25,000 in 2022.
We have several HOPE Center guests that utilize First Interstate Bank as their bank of choice. The customer service has always been exceptional. We have been truly blessed by their interest and desire to support our mission and those we serve.
Fisher Beverage
Black Hills
Fisher Beverage has been an amazing partner with Black Hills Works Foundation for the Annual Putt-N-Pub event for the past couple of years. Fisher Beverage volunteers their time to ensure the event is a huge success for the people supported by Black Hills Works. Their excitement, generosity and passion not only for this event, but for Black Hills Works overall is inspiring. Every year they find new ways to support the event so it is more successful than the year before.
On behalf of the team at Black Hills Works, we are eternally grateful for the support of Fisher Beverage and all they do to support our organization. Thank you, from the bottom of our hearts.
Food Giveaway Volunteers
Sioux Empire
In 2022, the food giveaway at Sermon on the Mount Mennonite Church was sponsored by Sermon on the Mount Mennonite Church, Bread Break, and Kid Link Riverside. The lead volunteer is Sherri Donalson and her team consisting of Jackie Donaldson, Sandy Fenstermaker, and LaRonna Riggs. Three deliveries of food are delivered on Mondays and Tuesdays each week and received by Sherri. It is the team's job to individually package all the bread, bagels, and treats to hand out every Tuesday from 5:00 pm-6:00 pm. Other tasks are sometimes done as well as clean-up. The teams members volunteer 3.5 hours each week and Sherri does over 20 hours a week. An average of about 85 people receive food each week.
Food Service Team at Avera
Sioux Empire
Avera's food service crew has prepared hundreds of meals they've served out of a simple food truck in the Riverside neighborhood of Sioux Falls in the last three years. It was the enthusiasm and encouragement of their leader, Amanda Viau Hopkins, that got them started volunteering.
Amanda is a certified executive chef and food service director at Avera Hospital & University Health Center. She's also been an active parent volunteer at Laura B. Anderson Elementary School.
As Sioux Falls Thrive opened its first iteration of the Kid Link Initiative in that school's neighborhood, she volunteered as part of the original planning team. The group helped develop and test new strategies for encouraging parents, community volunteers and neighbors to engage with students during a weekly afterschool event.
Amanda and the Avera Food Service crew have helped fundraise for additional meals, and always provide a warm and welcoming atmosphere for their guests, no matter the weather. Sioux Falls Thrive and Kid Link Riverside are grateful for the dedication and compassion of the Avera Food Service crew!
Fork Real Cafe
Black Hills
Rhonda has graciously opened the Fork Real Cafe once monthly on Sundays (outside normal business hours) for our Rimrock Downtown Community Lunch. She and several volunteers from our church prepare food and clean up from a meal of 30-50 ppl.
Rhonda also catered (and delivered-not typical during business hours) the annual Vision Lunch for Love INC of the Black Hills on Feb 28 with soup and salad, as well as cheesecakes for 100 ppl!
Fred Jensen
Sioux Empire
Fred is a volunteer with Call to Freedom, a nonprofit anti-human trafficking organization. He is a retired home builder and has many skills. He plays an active role in the work Call to Freedom does both on the outreach side but also the Marissa's House. Call to Freedom broke ground on their new Marissa's House expansion in the summer of 2021. It did not take Fred long to volunteer his skills to help make that beautiful facility a home for several clients and their children. Marissa's House opened in April of 2022 and Fred was there putting together cribs, beds, painting a chalk wall and several other things. Whenever CTF is in need of something being moved, pictures hung or drawers fixed, Fred is always there and willing to help with a smile.
Not only does he help with the handy work, but he is also a monthly grocery shopper. Fred donates his time and treasures to provide groceries for CTF clients.
Lastly, at Christmas time Fred adopts a family for Christmas and buys Christmas presents for a CTF client and their kids.
Galen Ver Steeg
Sioux Empire
Galen has been consistently volunteering in our Bike Ministry for the last nine years. Thank you for your loyalty and dedication!
Gary Woodward
Black Hills
Gary for the last 10 years been a staple in the geek community. He has given so much as he has volunteered at multiple events and noprofits. At SoDak Con and Black Hills Con, he has helped with security, volunteer relations and taking care of attendees. At Bunny's Heroes and Storybook Island, he is a handler that watches over the characters as they interact with kids. He makes sure the characters get breaks and stay hydrated. At Lion's Club, he has been there to advise how to connect with younger demographics. He is a pillar of our community that no one knows about. He is calm in all situations and more than willing to help and make sure things are going the best way they can. He has dropped everything to run to help at many of these nonprofits, never asking for anything in return. I can't say enough about him and what he has done for this community.
Gene Billingsley
Black Hills
South Dakota Right to Life (SDRTL) is commemorating this year as its 52nd year of defending innocent human life from conception to natural death. SDRTL's Executive Director Dale Bartscher began his work with them on September 16, 2018. A couple of months later Gene Billingsley, a friend and retired Military, stepped up to volunteer for SDRTL in our state headquarters located in Rapid City. Gene brought with him a wealth of work experience and does his work with a 'flare of excellence'. For nearly five years he has spent a multitude of hours in our office handling all of our data entry requirements. Gene is married to his wife, Kathy and is meticulous in the work he does. When the Executive Director is out of the office Gene welcomes the public with a warm smile and friendly word. Having Gene as a volunteer has blessed our organization is an amazing way.
Granite Automative
Black Hills
Granite Automotive volunteers once a month in the warehouse packing backpacks and dry boxes for our schools and mobile distributions. The team always looks forward to their time with us and comes with a competitive spirit, always looking to do more than they did the last time.
Greg Van Luvanee
Sioux Empire
Greg VanLuvanee has served for several years as the liaison for Celebrate Church which is a faith partner for Terry Redlin Elementary School in Sioux Falls. His history with the school includes mentoring students, befriending families, and helping lead special events in collaboration with school staff and church members.
When Sioux Falls Thrive began the second iteration of its neighborhood-based Kid Link Initiative at Terry Redlin Elementary this year, Greg was among the first to step up to help. His commitment to the school grew through attendance at neighborhood meetings.
Now he is a regular volunteer for weekly family nights, working to build relationships with students and families. He provides a friendly atmosphere for individuals and groups of students as he uses games and crafts to help build math and science skills. Greg is often in conversation with students, building relationships that encourage kids to return each week to learn more from the volunteers they have grown to trust. Sioux Falls Thrive and Kid Link Terry Redlin are grateful for Greg's continuing service on behalf of students and families!
Hadassah Moldenhauer
Sioux Empire
Hadassah and her mom Chrystal have consistently volunteered in the Art Studio weekly for several years. We have personally seen Hadassah grow in her art skills - painting on canvas, drawing, creating care cards and crafts or creating something new out of simple materials. She's also attended other special events including a dance workshop - she loves art and music. Her positive attitude and smile light up a room and always makes our guests and community members feel so special. She makes everyone feel like they belong. Occasionally during the spring and summer months, we are offered fresh farm eggs from their family as well. Like a flower blooming in spring - it has truly been an absolute pleasure seeing Hadassah grow before our eyes every week.
Hannah Brink
Black Hills
Hannah began working with the Youth Action Board about a year and a half ago. During that time, she has been committed to addressing youth homelessness, not only in our local community, also our state at large.
Hannah was part of an advisory board of youth who helped develop a Coordinated Community plan, with youth, the State Continuum of Care, South Dakota Housing Development Authority, HUD, and many service providers helping to provide youth voice and insight to how agencies can better address youth homelessness, which is often unseen.
Over a period of a year and a half, Hannah was committed to not only Youth Action Board input to the Coordinated Community Plan, but also became a standout voice, leader and advocate on many platforms. She began attending meetings for the Homeless Coalition, the Youth Task Force, The Continuum of Care Policy and Advisory Committee, and many more youth serving agencies.
Hannah assisted the community and state to help overcome youth homelessness. We appreciate that our organization hired her as a full-time Drop-In Center Navigation Coordinator.
Hannah Prasky
Sioux Empire
Hannah is a Spanish and nursing major at Augustana University, who has dedicated over a year of her time, energy, and enthusiasm to supporting English language learners in our ministry. She began by tutoring English to a Spanish-speaking woman 1:1 both in-person and via Zoom. Hannah was very creative in her approach teaching classes online and used a variety of visuals to make her student's distance learning experience positive and beneficial. Hannah then continued her time in our ministry as a classroom teaching assistant in our Level I English class for Spanish speakers. Her language and cultural awareness make her a very supportive and welcoming teacher in our classrooms. We are ever grateful for Hannah's compassion and commitment.
Howie Lore
Black Hills
Howie and his family had purchased a gift for our Angel Tree program and wanted to learn a little more about The Salvation Army. They stopped down at our toy shop to see exactly how it worked. After learning about the Angel Tree program, he was so excited and wanted to help out during the distribution. He came and volunteered both days at our Christmas distribution. Howie was a shopper at the toy shop and he helped families pick out the perfect Christmas gift for their kids. At the young age of 6, Howie was willing to help out wherever he could and did it with a smile. We loved having Howie volunteer during Christmas and would love to have him continue to volunteer and encourage all young people to give volunteering a try!!
LSS Services - Intermediate Correctional Intervention Program
Black Hills
The ICIP ladies come to the cafe twice a week with 6-12 ladies each time. These ladies live at the Care Campus facility through the Lutheran Social Service ICIP 90-day program. Kristeen &/or one of her staff come with the ladies each day. These ladies are a blessing to Fork Real as we have the opportunity to learn new skills as we share life together. Not only do these ladies help with whatever task we give them, they help widen our understanding of our community as a whole.
Ida Marie Snorteland
Black Hills
Ida Marie Snorteland has been involved with the SD Senior Health Information and Insurance Education Program for over 30 years. She currently volunteers as a Medicare counselor in Spearfish, SD and serves as a board member for Western SD Community Action in Rapid City. She has helped numerous community members with their Medicare. She serves Harding, Lawrence, and Meade county regularly. She is a wonderful advocate for her clients. She is always the first person willing to help. Her dedication, advocacy, and years of knowledge are immeasurable.
Illa Biteler
Sioux Empire
Illa has volunteered at Lunch is Served for several years with her Church Zion Lutheran. Last fall she started volunteering at Lunch is Served every Wednesday over the noon hour. She prepares all of the meat, cheese, and bread for the sandwiches. The volunteer groups love serving with her. She is organized and so joyful. During the holiday season the sandwich count averaged 300! These were made in just under an hour! Pretty impressive and could not have been done without Illa. Illa is important to the success of Lunch is Served, she makes it a great place to be!
Immanuel Lutheran Church
Sioux Empire
One of the volunteer highlights from last year was with Immanuel Lutheran Church youth group. All students and youth directors were very engaged, stayed on task, and listened during the entire service day. The focus for the team was on evangelism - overcoming challenges with sharing your faith (sharing the gospel of Jesus) with nonbelievers. The training gave students very practical and tangible ways to share their faith, while also connecting with people in a tactful, friendly manner. They also conducted an art studio session, served the evening meal at the Men's Center and worked in the Thrift Store and Distribution Center - cleaning, sorting and organizing donation items. Overall, their service day was very memorable and we can't wait to serve with them again this year!
Irene Mehlhaff
Sioux Empire
Since 1963, the Lamplighter Auxiliary group has been the longest standing fundraiser for Union Gospel Mission Sioux Falls. Each delegate is selected by their local church, which allows them to attend monthly gatherings. Delegates can also serve on the executive team. Responsibilities include sharing the work of UGM with their church, supporting a monthly love gift, current project or other fundraiser opportunity. This is a huge part of community awareness.
Irene is the perfect advocate, has served on the Lamplighter Executive Committee and as the Lamplighter Secretary for several years and we want to recognize all of her hard work and efforts in supporting the mission! She has done a wonderful job taking notes during monthly executive meetings, offering support, and serving for UGM events and outreach opportunities. She is always curious, kind and polite. She recent volunteered for Share The Love event on Valentines Day, teaching community members and guests how to make pillows and sew pillow covers. Thank you for being a Mission Hero!
Jade Jobes
Black Hills
Jade started a small not-for-profit in 2016 at the age of 14 to bring a free geek convention to the Black Hills area. Since then, she has run this event completely voluntarily and mostly by herself. This event brings in 200-300 attendees for two days with attendees of all ages. It also has local vendors and guests that show youth the opportunities that art brings. She works tirelessly, that even now at 21, puts her whole heart into it. She will give her all to make sure that this small event will always be free for everyone and brings many unique opportunities for the youth in the area to express themselves and their passions. There are no words to explain everything she does for this community.
Jadyn Kay Ramazani
Sioux Empire
Jadyn bakes spritz cookies and sells them to raise money so she can purchase gifts for over 100 Veterans and Nursing Home Residents. She also visits, plays games, plays her musical instrument, decorates the yards and many other various things at nursing homes. Jadyn is one of a kind!
Jan Bartscher
Black Hills
"I wish we had five more Jan's." That phrase has been spoken in the halls of the Alzheimer's Association office many times the past five years. Jan Bartscher serves as a caregiver support group leader, a community educator and a Walk to End Alzheimer's volunteer for the South Dakota Chapter. Even though she doesn't have a personal connection to this disease, she has immersed herself in learning about it - and the Alzheimer's Association. Jan's positive attitude, and her willingness to raise awareness has connected many, many families to the services of the Alzheimer's Association. She has helped ease their burden, by educating them about the resources available in the Black Hills, and reminding them that they are not alone on this journey. She's has become quite the fundraiser in her own right through the Walk to End Alzheimer's. Jan has inspired the Alzheimer's Association staff, her fellow volunteers and those in her community by the way she's embraced this volunteer role, making her a vital part of the team.
Jan Paulson
Sioux Empire
Jan has been volunteering at the Outdoor Campus-Sioux Falls for over 11 years now. Currently, she serves as one of our rockstar Front Desk volunteers. Jan goes above and beyond in her efforts to make guests feel welcome at the Outdoor Campus. She is quick to greet everyone who walks through our doors. Jan has created a high standard of customer service among our volunteers and staff. Thank you, Jan, for all your help over the years. We are so lucky, and grateful, for your continued help. Staff looks forward to seeing you and your contagious smile every Wednesday!
Javaris Logan
Black Hills
Javaris's actions have embodied Espirt De Corps and Community Relations by carrying the Air Force Ambassador torch with distinction and pride. His efforts culminate in 170 hours of his time given freely in order to provide for others. Deeply rooted within the local school systems, he worked with 18 high schools providing 144 athletes with sports photos and films, totaling 81 hours of production. All provided free of charge saving athletes and schools $1.2K. His efforts also extend to Douglas Middle School where he demonstrated his desire to help others. Once, to lead and mediate 9 hours of discussion with 37 families providing conflict resolution on daily life struggles. The second, he dedicated 12 hours to mentor 348 students on the importance of team building. A1C Logan is also an active participate in Habitat for Humanity, providing 44 hours of service towards community improvement which lead to the reconstruction of 4 housing units, now happily occupied by 8 families. Lastly, A1C Logan diligently worked with Feeding South Dakota assisting with loading trucks with groceries, while also providing 4k backpacks of food to children at risk of hunger. Together they were able to distribute 12,040 pounds of food feeding 140 families!
Jaxon Hotchkin
Sioux Empire
At the young age of nine, Jaxon Hotchkin's heart for giving back has already brightened the lives of many. Fundraiser, ambassador, speaker and mood booster are just a few of the titles he wears proudly when volunteering for Make-A-Wish! Jaxon was born with a nervous system disorder that qualified him for a wish. Jaxon's wish to feed the giraffes at Animal Kingdom came true three years ago. Since then, he's been helping make more wishes come true for OTHER kids! Jaxon is an extraordinary ambassador for wishes, helping out at fundraisers and speaking to supporters about the impact of his wish. Jaxon has even held his own fundraisers for Make-A-Wish and lets his purely selfless heart shine by devoting his birthday wishes to asking friends and family for toys, games and books…not for himself, but for other wish kids! He then delivers boxes and boxes of donated treasures to the Make-A-Wish office for them to use to bring HOPE to other wish kids. For volunteer appreciation week, Jaxon recorded a video that was sent to the organization's volunteers with his sweet voice thanking them for what they do. Jaxon is a remarkable young volunteer. His giving heart inspires us all!
JC Joyce
Black Hills
JC was matched with her mentee in February 2020 while the student attended North Middle School. The two met during the pandemic virtually and continued to stay in touch online during this challenging time. Today, JC's mentee is a Junior at Central High School and they are still meeting. Our mentors meet with their mentees once a week for 30-60 minutes. JC is a great example of mentoring and serving as a positive role model, and acting as a reliable, stabilizing force in a student's life. JC has been a driving force with TeamMates of Rapid City serving as the President of the board for over two years and recently serving as the President of TeamMates of South Dakota. Without her leadership and vision for the future TeamMates of Rapid City would not be the success it is.
Jeannine Kuiper
Sioux Empire
Jeannine Kuiper is a lunchroom volunteer at Sonia Sotomayor Elementary. Jeannine is a very dedicated and dependable volunteer who always brings her best to the school. She always shows up with a smile and her can-do attitude! She is willing to step in where we need her, whether that's serving lunch, wiping down tables, cleaning up, or helping the students. She is happy to fill all the roles!
It's not uncommon for Jeannine to stay past the requested volunteer time to offer additional assistance. For this reason, the staff and students are very familiar with her and know they can count on her. To the students, she is a warm, kind adult figure they feel comfortable talking to and asking for help. She just spreads positivity throughout our school! She is here for ALL the students and her hard work does not go unnoticed!
Jennifer Walsh
Sioux Empire
Jennifer displays a heart for others through her positive and energetic personality. Jen never backs down from a challenge, and she challenges those around her to excel. She seeks to find innovative ways to help and volunteer in her community. She is a member of the Harrisburg Optimist Club and several other community outreach groups. Thank you for all you do Jen!
Jennifer Waters
Sioux Empire
Jennifer is a long time, dedicated volunteer that can handle any dog with little to no issue. She not only volunteers but is a foster for the organization as well.
This year Jennifer planted and cared for over 40 trees after our walking trails were demolished due to construction of a new road near the shelter. These trees did not have easy access to water, Jen had to use a cart and buckets to water each of these trees, over not so easy terrain.
Jensine Matson
Sioux Empire
As part of her service work with the Miss South Dakota America Pageant and title holder Miss Rolling Plains, Jensine served for a variety of UGM service projects, domestic violence groups and outreach events including Hunger and Homelessness Awareness Week, where she shared her platform "Sexual Assault Awareness" to mission guests and community members. Her story is compelling and a true example of how people can overcome life's challenges. Other serving opportunities she's participated include: serving meals, showcasing her creativity with art sessions and assisting with donation center duties. We are so proud of the impact she is making as an advocate for change in the community both with local youth as well as statewide through adopting changes in South Dakota's Statute of Limitation laws. She is a shining star and a Mission Hero!
Jerry Cook
Sioux Empire
Jerry is passionate about mental health programs, suicide prevention programs and suicide loss survivor support programs. Jerry has served on the Helpline Step Forward committee, created, built and donated the HOPE boards that are put up at the Step Forward walk each year and has donated his Audio equipment, Expertise and time for the Helpline Step Forward Walk for 9 years. On top of the work he does for the Helpline, he has been a part of other Suicide Prevention groups including Survivors Joining for Hope and most recently joined the Board of Directors for Lost & Found in Sioux Falls. He also owns 2 businesses and is a large part of this community's business world & art scene. His selfless acts of giving and kindness are immeasurable. He gives of his time generously and doesn't think twice about it. He is a servant leader in our community who leads with his heart and with empathy to all of those around him. Our community is fortunate to have him in it and he deserves to be recognized.
Jessi Buer
Sioux Empire
Following the pandemic, JDRF South Dakota had been decimated. All paid staff had been let go and the organization's activities in South Dakota had ceased. Jessi Buer took it upon herself to contact JDRF to take responsibility for South Dakota operations on her own and as an unpaid staffer. In 2022, she organized on her own the annual fundraising walk. The first "in-person" event for JDRF South Dakota in two years. In the year since, she has overseen the re-building of the organization. She has been the one to recruit volunteers. She has been the one to oversee the messaging to increase the visibility of the organization. Jessi is a volunteer but for her this is a full-time job; in addition to her true full-time job working in financial crimes investigations AND her work of being a mom to two young boys. Jessi's work ethic is unmatched. Her passion to help Type One Diabetics comes from her love for her brother and niece, both are T1Ds. Jessi Buer does all this and does not want any credit for it. But she deserves to be honored!
Jim Blackwell
Black Hills
Jim has been a long time volunteer with NAMI SD in the Rapid City Area (teaching classes and facilitating support groups). When NAMI opened an Affiliate Office and hired a staff member in March 2021, Jim was at our door, asking how he could help. Since then, Jim has been an invaluable source to the staff member (who was not only new to NAMI SD but new to Rapid City). His knowledge of the city, services and care providers helped the new staff member become acquanited with the right people, and learn the demographics of the Black Hills. Jim is always available to provide support and resources when the staff member is stretched with too many demands. Although he no longer has a family member with a mental health connection, Jim continues to support and advocate for NAMI's work in the Black Hills Community. Any organization would be so lucky to have a volunteer like Jim to continue their work. He is someone who believes in the work of the organization.
Jim Oliver
Sioux Empire
Jim has volunteered in our Bike Ministry for close to seven years. We appreciate his hard work on Friday mornings.
Jim Rowenhorst
Black Hills
Jim, a retiree, has been volunteering at The Humane Society of the Black Hills for two years now and comes in four to five days a week to walk dogs. We usually have around 90 dogs at one time, and we always need a lot of help. When we asked staff who they thought deserved recognition for their volunteer service, everyone said, "Jim, of course," right away. He focuses on the dogs who are the most difficult to walk, the ones who are misunderstood. He plays fetch, sits with them in their kennel and takes them on walks by the creek. Jim believes that if he sits with the dogs and shows them love, that they will hopefully be adopted. Success is achieved when one that he's been looking out for is taken home! When an abandoned dog is given another chance, a home again, a burden is lifted from our shelter and from the community; we have Jim to thank for taking time out of his day to care for the older, perhaps even forgotten dogs that need the same attention as all the rest. Jim is here because of his passion to help lone dogs find forever homes.
Joan Finley
Black Hills
Joan has been a dedicated volunteer for over a year. Joan is a kind, dedicated, and reliable volunteer. She is happy to help wherever she is needed. She usually volunteers at our thrift store in Spearfish, but when she found out we were in need of help at our Rapid City office, she came for several weeks and helped out at the office and was a lifesaver! Joan volunteered every day during our Christmas assistance sign ups and distribution. Joan is an amazing volunteer and a huge asset to The Salvation Army!
Joanne Tolliver
Sioux Empire
Joanne has consistently come on a weekly basis to lead bible studies and lead our Clothing Ministry efforts. She is a blessing to the Center of Hope and out guests! She has been volunteering in this capacity for over seven years.
Joe Barb
Black Hills
Joe has played a vital role in the YAB development. He put all his time into his volunteer roles, and asks for nothing in return. He founded a nonprofit organization that is helping to prevent homelessness among youth in Rapid City. This nonprofit is going to be the first official youth drop in center in Rapid City. With the help of Joe, many youth have already been able to improve their lives and the community. His work with the YAB was instrumental to the reception of the YHDP grant, and bringing over 3 million dollars to the state of South Dakota to battle youth homelessness.
Joe Carlson
Sioux Empire
Joe has been a law enforcement officer for about 18 years, currently serving as a Sergeant with the Lincoln County Sheriff's Office. During his time as a Police Officer with Canton PD, he escorted the Core Runners through town. During this time, Joe did not have a child with a disability, but knew in his heart that this community was where he belonged. Joe adopted a wonderful baby boy with Down syndrome in 2011. In 2014, Joe joined that group of Core Runners for the Law Enforcement Torch Run across South Dakota. Since then, Joe has helped with events raising funds and awareness for Special Olympics South Dakota. Joe's son now participates in Special Olympic events across the State, and cherishes the moments he gets to spend with his son while supporting the Torch Run for Special Olympics. The Lincoln County Sheriff's Office has supported his involvement and encouraged his continued involvement to carry the torch. Joe never hesitates to step up and volunteer for every activity, every volunteer opportunity, or step in where he's needed. He's a true hero for South Dakota!
John 3:16 Boutique
Sioux Empire
In October 2022, we started a new partnership with John 3:16 Boutique on several fundraising and outreach events including the "Give A Gift" program where community members are encouraged to purchase jewelry and other items and donate them to a UGM guest in need for a birthday, special occasion, holiday season or other need. John 3:16 Boutique was very instrumental in our Hunger and Homeless Week community event! This has been a tremendous way to give back to the community, and our staff always loves when Mary is coming to town! John 3:16 Boutique is an amazing ministry and always finds opportunities to serve those in need. In addition to the special fundraising events, Mary also donates bibles, journals, art supplies/crafts, resources and other items needed for the women's center. We are so grateful for her leadership and faithfulness in serving our Sioux Falls community.
John Davies
Black Hills
John is an essential part of the Habitat home building program. He consistently assists with each home build process from beginning to end. He is a member of both the site selection committee and construction committee. He uses his gifts by helping determine which lots are buildable, verifying local regulations, drafting blue prints, giving advice on difficult situations and keeping the viability of the end product as quality, energy efficient and low maintenance as possible for the families in need of affordable homeownership. John is on the job site almost every Tuesday and Thursday, organizing volunteers, supervising work, fixing tools and making sure that we keep moving forward. He is always willing to lend a hand to bring the Habitat vision of 'Everyone deserves a decent place to live' to fruition, one home and one family at a time.
John Draper
Black Hills
John was matched with his mentee in 2022 at General Beadle Elementary. Our mentors meet with their mentees once a week for 30-60 minutes. John is extremely consistent with his meetings with his mentee. They enjoy playing games, playing outside, and talking about "things" during their time together. He is a great example of mentoring and serving as a positive role model, and acting as a reliable, stabilizing force in a student's life.
John Santana
Black Hills
John has been a mentor to a student at Wilson Elementary for more than a year. Our mentors meet with their mentees once a week for 30-60 minutes. He was matched with this mentee in March 2022 and is extremely consistent with his meetings. They enjoy playing games, playing outside, and talking about "things" during their time together. John has also volunteered to help TeamMates with other recruiting events. He is a great example of mentoring and serving as a positive role model, and acting as a reliable, stabilizing force in a student's life.
Josh Hayes
Sioux Empire
Josh works fulltime in healthcare and volunteers his time weekly for the Faith Temple Food Giveaway as the associate director of operations. He also volunteers with the Coyote Cupboard on the USD Campus and is in responsible for the Christmas Light Map. Josh is currently the board secretary for Refugee Link and a student mentor at USD. Josh is passionate about making sure the needs of his community are met.
Josh Howe and Family
Sioux Empire
Josh Howe and his crew were instrumental in removing and hauling tree damage from the wind storms which occurred in Sioux Falls in the spring of 2022. They used their truck and equipment and manpower to make a huge difference in remediating the damage. One homeowner came out her house with money in her hand and tried to pay Josh. He was so nice to her, while at the same time refusing to be paid for the work.
Journey of Hope
Sioux Empire
Kari truly embodies the vision of Journey of Hope ministry through inspiring community engagement and spreading hope to others all around them. We appreciate their partnership in offering support services to individuals and families that we serve, specially in dealing with mental health and addiction. For the last 2-3 years, Kari, along with her friend Marsha, have volunteered consistently in the UGM Women's Center by leading a bible study. Our women's center guests always look forward to their session, and we are so grateful for their continued partnership. In addition, Kari continues supporting other community outreach events by hosting card making workshops, (Hope Bag) hygiene kit events and other creative opportunities to serve the Sioux Falls community together.
Judy Greer
Sioux Empire
Judy is an unsung hero who has been coming to serve at the St. Francis House for years. She has faithfully come to serve lunches on Saturdays. There are only 52 weeks per year, and she has given up 33 of her Saturdays to serve.
Kade Baumberger
Sioux Empire
Kade is a great kid and has been volunteering here at St. Francis House for multiple years. He is a student at O'Gorman High School where they require community service hours. However, Kade doesn't just volunteer the minimum number of hours required. He goes out of his way to volunteer often here at St. Francis House by serving dinner. He often brings his friends and encourages others at O'Gorman High School to seek out the required hours here at St. Francis House. He even makes time once per week to stop by Panera Bread and retrieve their donations to the St. Francis House.
Kanin Booth
Black Hills
Kanin helped families get the food they need and he helped them with the transportation of the food. He also has been doing multiple volunteering opportunities in the past month.
Karen Nettifee
Sioux Empire
For people with Parkinson's exercise is vital for maintaining balance, mobility and the activities of daily living. Research studies have proven that exercise is one of the best ways to slow down the progression of the disease. Rock Stead Boxing At The Inn on Westport is an intense fitness program that helps fight back against the symptoms of Parkinson's. Because of the risk of falls for many boxers, Cornerman provide stand-by assists in class to keep them safe when they are doing challenging drills.
Karen Nettifee has been with our program since our inception. She has provided over 800 hours in the past five years. She provides not only a safety net for our boxers but always is motivating and encouraging to them. " I was new. I didn't know what to expect and Karen was waiting and off we went. I've learned many new techniques and exercises, and each day brings something new, helping me get into shape. She's been great and a patient teacher. I'm really enjoying 'RSB' because of her assistance."
Karen Reinsbach
Sioux Empire
For over 2 years, Karen has consistently volunteered (rain or shine) through offering FREE hair cuts for all men, women and children guests and community members at the Union Gospel Mission Sioux Falls main office. Karen always brings a positive attitude when serving others in need around our community, whether they are residents of the mission or individuals who schedule services from right off of the street. Offering this type of service is very important to the mission through restoring confidence, stability and empowering indiviudals for the workplace re-entry process such as preparing for job interviews. The mission team is very blessed to have Karen serve with us every month! Last year, she was so honored to be recognized and we knew that we needed to show our appreciation again this year because she truly is an amazing individual who loves to serve our community!
It's because of volunteers like Karen that we continue to shine bright and fulfill our mission of "Caring for the needs of the community with compassion while sharing the hope of Jesus Christ."
Karen Theel
Sioux Empire
Karen Theel started volunteering in the Sonia Sotomayor Elementary lunchroom this year. She has been a vital part of our school community since her first day. Karen shows up to school and commits herself 100% to helping the students and staff. She is an extremely dependable volunteer and we know we can always count on her to help. On the days Karen is with us, she stays much longer than the requested time to help with all the students, not just those in her family. When she sees a need, she dives in to help. Karen exemplifies what it means to be a volunteer!
Karen has also become a friendly, familiar smile to the students and the employees that work in the lunchroom. She always has a positive energy and she works to develop relationships with everyone. Overall, she has contributed to the warm, welcoming environment we have created for our students.
We thank Karen for all you do!
Katana Thompson
Sioux Empire
Katana is a shining star in our community - motivated, passionate, caring, a natural born leader and a go getter! While completing her senior year of high school, she joined UGM as a volunteer, serving in various departments including: Women's Center, Thrift Store, Distribution Center and the Administrative Office. She's been very instrumental in developing the youth program at UGM, volunteering for Mission Trips and serve nights with local youth groups and ministries - teaching other students about the programs, services and other resources offered at the mission. She also served as the Holiday Coordinator - organizing the Thanksgiving and Christmas Celebration services, which play a vital role in the mission's community outreach efforts. Our team has been blessed by all of her hard work and energy - it's contagious! We are so proud of everything that she has accomplished. We look forward to all that God has in store.
Kathleen Allen-Steiner
Black Hills
Kathleen is the number one recruiter for Feeding South Dakota. She works twice a week at the warehouse packing food schools and mobile distributions. She is always inviting friends and neighbors and keeping an eye out for new volunteer groups to engage. She is the ultimate organizer and is always looking for fun activities for volunteer like puzzle exchanges and lunch.
Kathleen Nagel
Sioux Empire
Kathleen Nagel volunteers with the Siouxland Heritage Museums' Collections Department helping to catalog new donations, store artifacts, prepare items to go on exhibit, and pretty much anything else we ask her to do! Kathleen had worked in museums prior to moving to Sioux Falls, so she came in with background knowledge and is able to work independently and efficiently. Since she started volunteering in 2017, Kathleen has cataloged over 1000 artifacts, always with a positive attitude and willingness to help with whatever is needed. This behind-the-scenes work is vital in the museums' efforts to preserve artifacts, help researchers, and create engaging exhibits that share the area's history with residents and visitors.
Katie Hartigan
Sioux Empire
For the last 2 years, Coach Katie has dedicated her time, energy, and funds into several 4th-8th grade basketball teams in Sioux Falls. She shows up for these players on the court, in the classrooms, and in the community! When we realized how big of an impact coach Katie was to our players, we came together to create something bigger. The mission of "Never Give Up Coaching & Life Skills Group 81" is to build life skills and foster connections for students regardless of their athletic ability. We strive to promote growth and confidence in the classroom, on the court, and in the community. None of this would be possible without Coach Katie. Currently serving over 70 families, on 5 teams, our program has witnessed first hand improved attendance in school, grades, and a shift in behaviors. Rita Pierson once said "Every child deserves a champion- an adult who will never give up on them, who understand the power of connection and insists that they become the best that they can possibly be." This is Coach Katie.
Kaylee Wood
Black Hills
Kaylee has volunteered in a variety of projects. She has volunteered at Minneluzahan Senior Center, Black Hills Works, and in support of the Youth City Council.
Kaylee implemented a service project at Black Hills Works (BHW). The project consisted of supporting BHW participants in a painting class. During the class, she provided three holiday scene options as a guide. She did a fantastic job at providing group support and individual support during the hour-long class.
Kaylee has also supported two other projects of which I am aware. She has created three different seasonal chalk wall murals at the Minneluzahan Senior Center. She created holiday scenes for October, December, and January. Her art and mural designs are appreciated by those who walk into the dining room.
She has also supported the Youth City Council and the Good Samaritan Society in placing winter weather items on the Presidential statues in downtown Rapid City. These items help the unhoused community members during the coldest time of year.
Kaylee is a very kind person who displays empathy to those that need a hand up in the community. We are lucky to have Kaylee be part of our community and our schools.
Kiya Pavlicek
Black Hills
Kiya has volunteered in classrooms with her mom for several years. She has done copying, collating, cutting, organizing, laminating and so much more. Kiya has also helped with the beginning of the year and end of the year preparations in classrooms. She has recorded herself reading stories and posted them on YouTube for younger children to watch and read. Kiya is always willing to assist other students when they are in need of help whether it is school related or a listening ear. Kiya has also volunteered with WAVI, Feeding SD, and the Front Porch Coalition during the Evening of Service. If Kiya's mom needs a volunteer for work, Kiya will drop everything and be there to help.
Kiya has made a difference in our community by having a kind servant's heart and a willingness to help anyone in any circumstance. Kiya works hard to help others and show people that there is good in everyone. Her constant smile and laugh are contagious. Kiya just wants everyone to have a good day and be happy around her.
Knife River
Sioux Empire
For the past 2 years, Knife River has been an incredible partner with Feeding South Dakota for our Thanksgiving Meal Distribution in Sioux Falls. They donate their time in planning, preparing, and staffing the event. They also donate their facility for the event, allowing vehicles to be loaded in their facilities, out of the elements.
Day of volunteers arrive between 4 and 6am to assist with traffic. Regardless of the cold weather conditions this time of year, Knife River volunteers are happy to help. These volunteers have ensured a smooth production both years, and we are so thankful for their partnership!
Kris and Craig Nordby
Sioux Empire
Kris and Craig Nordby are a volunteer Dream Team who say "Yes!" to nearly every volunteer request made in a given year and who have collectively contributed nearly 1,200 hours of service since 2017.
Kris' individual accomplishments include ushering, helping at student theater auditions, and decorating the Pavilion at Christmastime. Craig is equally versatile as he installs artwork for SculptureWalk and assists a variety of youth-focused programs, including Pavilion summer camps.
Together, they prepare most of the Pavilion's mailings, manage beverage and ice needs during the Sidewalk Arts Festival, are legendary ice cream scoopers during Ag Day, and are welcoming hosts during Action Arts & Science Program family nights and the annual Tree Lighting Ceremony.
Said Development Associate Emma Chicoine: "Kris and Craig Nordby are both quick-witted and know when to insert a clever comment to get the whole room laughing. They complement each other and make a volunteer 'Dream Team.' Kris and Craig are well-known and cherished around the Washington Pavilion, and we are extremely lucky to have them on the team!"
Krystal Rencountre
Black Hills
I have known Krystal for a long time. She has always been an advocate for our community here on the North side. Just recently she became a team lead for the street outreach team that she helped build call journey on. Today she is now the team lead for a youth outreach program through journey on as well. Off the clock she is always volunteering her time to the kids in our neighborhood. On her busy days, she takes kids in our neighborhood back-and-forth from school and to after school events. As a single mother in this neighborhood, Krystal has looked out for my family in many ways. She's above and beyond a "good neighbor". She has been such a good role model for the youth in our neighborhood!
Kymbyr Saner
Black Hills
This fall Kymbyr got involved in the community engagement theatre group, Take ACTion. She actively engaged in a co-facilitator role at Freshman Impact working alongside YFS and WAVI in presenting support and resource information. She was confident in sharing information and providing support to attendees after they watched a Take ACTion short film on social media and relationships. She has a passion to begin discussions about difficult topics that are relevant to youth. Kymbyr met with her RCHS staff and advocated to consider using Take ACTion short films as a way to begin discussions on difficult topics. She also engaged in the West River Human Trafficking awareness committee work recently.
Kymbyr has actively engaged in conversations at the Student Voice Forum meetings with Mrs. Swigart. She is one of the first students from RCHS to represent and share insight with the Superintendent about educational successes and concerns. She is an inspiration to all!
Lacey Rippentrop
Sioux Empire
Lacey has made an impact in the community by serving in many important roles as a Make-A-Wish volunteer this last year. Since 2011, she has helped make our mission possible by being a wish granter for 20 wish kids and an airport greeter.
As a wish granter, Lacey has been a part of two wish journeys in the last year; one having already been granted, and she is currently amid the wish journey for the second. Wish granters meet with the family, help the wish child determine their wish, provide wish enhancements and act as a liaison between staff and the wish family during the wish process. Lacey went above and beyond with providing regular enhancements to keep the wish kid excited and looking forward to their wish coming true.
Lacey is an airport greeter warrior, dedicatedly volunteering to greet and assist wish families during their travels, as well as a consistent sign maker and event volunteer.
We are so thankful to have her as a volunteer and to be able to work with her in fulfilling our mission!
Laura Martin
Black Hills
Laura persistently makes an impact in the community by serving as a wish granter and airport greeter for Make-A-Wish this last year and for the last seven.
As a wish granter, Laura has helped grant two wishes this last year in the local community and is currently helping grant three more. Wish granters meet with the family, help the wish child determine their wish, provide wish enhancements and act as a liaison between staff and the wish family during the wish process.
Any assignment she's given is met with pure joy and enthusiasm for our mission. Laura not only is a dedicated volunteer to the wish families she works with through her special enhancements, wish announcements and celebrations planning but she also is a support to her fellow volunteers in their efforts. Since becoming a volunteer in 2016, she has played a role in granting 14 wishes. We are so thankful to have her as a volunteer and to be able to work with her in fulfilling our mission. She is such a treasure to have in our Make-A-Wish family.
Lavin Maddox
Sioux Empire
Lavin has volunteered with Feeding South Dakota numerous times in our distribution center and through SALSA events. She saw an opportunity to make a larger impact, and coordinated a service project for over 300 Sioux Falls Christian Middle Schoolers!
Lavin brought the project of cutting produce bags to these teens. She made an instructional video for them, brought all the supplies they needed, and returned the finished product to our facility! The produce bags will be used to distribute fresh produce to families experiencing hunger across South Dakota. This project not only immensely helped our organization, but connected 300+ young adults with an opportunity to serve and learn more about the mission of Feeding South Dakota.
Lavin is an outstanding young woman, and she embodies the Spirit of Volunteerism!
Leon Lunders
Black Hills
Leon devotes a tremendous about of time and effort to CSS while also an active volunteer with the Knights of Colombus and Terra Sancta Retreat Center. Leon does maintenance and facility management to ensure a safe environment for everyone who enters the door at CSS. He works hard maintain and improve our facility to make it a better place for staff and clients to spend time. Leon is always willing to lend a helping hand and CSS is grateful for his dedication.
Levitt at the Falls Parking Lot Crew - Bruce Halverson, Ralph Lindner, Jim Snyder
Sioux Empire
Bruce Halverson, CPO, (Chief Parking Officer), Ralph Lindner and Jim Snyder make up the volunteer Levitt at the Falls Parking Lot Crew. For anyone needing ADA or VIP parking, this trio has become a welcome sight during each of Levitt's 50 summer concerts. Bruce, the ringleader (and husband of Executive Director Nancy Halverson), arrives early to place parking information sandwich boards around our venue, staying later to pick them back up again. The trio monitors and greets all vehicles with smiles and helpful information before and during the concerts, playfully referring to themselves as "grumpy old men." Levitt at the Falls is grateful for the amazing assistance these friends provide, almost 500 combined volunteer hours in 2022 alone. Many, many thanks to our Levitt at the Falls Parking Lot Crew!
Linda Joyslin
Sioux Empire
Linda accepted a leadership position in our resident library this past year and has done some remarkable work with organization and creating a welcoming aesthetic for residents. It's such a great improvement and is not easy being a volunteer leader sometimes.
Linda Poppens Boland
Black Hills
Girl Scouts Dakota Horizons initiated an adult-only event for the Black Hills area in 2022. As a past committee member for the Girl Scouts' Women of Distinction event, Linda was no stranger to volunteering to support the mission of Girl Scouts and excited to participate in organizing this new endeavor. Linda is a past Woman of Distinction award recipient.
Volunteer committee members are crucial to creating a successful event by securing auction item donations, event day volunteers and helping with set up activities. Linda's commitment to Girl Scouts and the Rapid City community is abundantly evident. With Linda's knowledge of the Black Hills community and of Girl Scouts, she jumped right into securing creative, unique auction packages, recruiting event volunteers and promoting the event with her large circle of friends and co-workers as well as with donors & supporters. As a retired school nurse, Linda graciously shared her time and endless energy to create a successful and memorable event!
Linda Rabe
Black Hills
Linda brings radiates sunshine and positivity to everyone she comes in contact. She comes with limited kitchen experience but a Masters in enthusiasm! She is willing to fill any role we ask of her. She is also deeply rooted in our community connecting us to resources needed to complete a task.
Lisa Saunders
Black Hills
Lisa leads her family in volunteering throughout the community. She came to the café with her grand-daughter Kate, then started volunteering with her husband, Carl. It truly a family passion to help others. Her family lives outside SD, but every season of the year when they are in Rapid City, they are at the café volunteering. Meanwhile, Lisa volunteers every week learning new recipes and is always ready to take on a new task. There is no such thing as idol hands with Lisa. She also enjoys helping at our outside café events with her husband. The Saunders are a true gift!
Lisa Draper
Black Hills
Lisa was matched with her mentee in 2019 while the student attended North Middle School. The two met during the pandemic virtually and continued to stay in touch online during this challenging time. Today, Lisa's mentee is a Freshman at Central High School and they are still meeting. Lisa's mentee says this about Lisa, "She's someone else I can really rely on and go to if I need advice or help . . I love how she is just always so smiley and so kind to me – she's always there for me." Our mentors meet with their mentees once a week for 30-60 minutes. Lisa is a great example of mentoring and serving as a positive role model by acting as a reliable, stabilizing force in a student's life.
Lisa Parker
Sioux Empire
Lisa is a tireless volunteer for several organizations in the Sioux Falls Community. She is the President of the Advisory Board for The Banquet, she is a Cornerman at Rock Steady Boxing, she has served on multiple committees at Our Saviors Lutheran Church, she and her dog Sky provide comfort locally through Therapy Dog International and she volunteers often for the Faith Temple Food Giveaway. Lisa is always seeking opportunities to help those in need.
Liz Kuehn
Black Hills
Liz has been a flexible volunteer since the beginning (2018 on St Joseph). She has adjusted her schedule to come to the café when we need her the most. She can connect with our other volunteers wherever they are in their life. She is real, sharing her real struggles in life.
Lynn Powell
Black Hills
Lynn is FULLY involved in our Center. Her position is Administrative Assistant and Office Manager. This is a paid position, but she has chosen not to accept any money. She volunteers more than 40 hours per week. She takes care of everything in the office, including the volunteers that need to be trained. She is on several committees: Budget and Finance Committee, the Building and Grounds Committee and the Decorating Committee. For instance, Lynn has been involved in our remodel projects, whether it be a simple as painting the building or remodeling a bathroom. Lynn also works in the Kitchen for the lunch crowd and the Saturday Monthly Breakfast. She helps put together the monthly lunch menu and organizes the kitchen volunteers. Lynn supports our Center financially, as well. I would say that Lynn is the "heartbeat" of our Center.
Lysann Zeller
Black Hills
Lysann was part of the formation process of the Rapid City Police Activities League, a non-profit connecting kids with cops in positive interactions. Once formed, she took the lead on tracking donors, sponsors, and volunteers for the annual thank-you drive. Additionally, she performed check-in coordination for volunteers and participants at most every PALs event. She also serves as the organization's Secretary. Lysann has served on the Sustainability Committee for several years, most recently serving as its chair. The Committee serves the City of Rapid City in several capacities including educating citizens about sustainability through social media, hosting events, and working directly with City employees. Lysann helped with community gardens and maintaining bee-friendly spaces in the City, including planting a bee-friendly garden at City Hall.
Lysann's passions and talents are shared with the community through her professional career and her volunteerism. She is a working volunteer, moving the needle on critical needs for the community. She brings institutional knowledge to the organizations and committees she serves.
Madison Hoffmann
Black Hills
Madison volunteers for Stevens FFA doing "Pets on the Go" traveling to surrounding middle schools teaching students about agriculture, natural resources, and companion animals. She oversees the station about natural resources and brings the classroom Corn Snake to teach kids about caring for and handling snakes and other reptiles. This project led her to volunteering at the BH Raptor Center which provides educational programs to the public. She assists with showing props, handling the birds of prey, and presentations. She travels with other volunteers to places such as schools, senior centers, and local zoos to interact with the audience and answers questions/comments people might have about the birds. Both volunteer projects educate the community on agriculture, natural resources, and specialty animals. Madison also volunteers at the BH Raptor Center facilities.
Madison has become an outstanding leader in both FFA and the community. She has learned valuable leadership skills, shown personal & professional growth, and has invested over 100 hours of volunteer time in the education programs & volunteering at Black Hills Raptor Center in the last year.
Makenzie Ovenstone
Black Hills
Makenzie Ovenstone fills a vital need by teaching staff American Sign Language in homes where Deaf Plus adults reside. Importantly, her unique skills help staff communicate more effectively with the people they support.
Makenzie works at Communication Service for the Deaf as a community support specialist. She learned about the need for ASL instructors when staff contacted her agency for advice. She didn't just provide advice, but generously offered to come directly to the homes as a volunteer!
Makenzie also sees how much how much staff have learned. She says, "Volunteering at several different homes, I have seen staff's energy and enthusiasm with learning during their ASL sessions."
Through her generous gift of volunteering, Makenzie has made an enormous difference in many people's lives. Terri happily says, "Makenzie is an amazing person and we are so grateful to her." Thank you, Makenzie!
Margara Gomez
Sioux Empire
In addition to serving our clients at the reception desk, Margarita has been called to use her gifts as a psychologist to provide support and accompaniment to Latino youth in our community. In coordination with other community partners, Margarita has created a teen support group for youth ages 14-17 that helps them better acclimate to a new culture and language, talk about the changes they are experiencing, and learn how to cope in healthy ways. She is very gifted in working with adolescents and is fulfilling an important need in our community by making young Latino immigrants feel welcomed and supported.
Margaret and George Straley
Sioux Empire
Margaret and George are a great team! They are both perfectionists in their work and we are very thankful for their support to the Toy Lending Library! Margaret can fix anything, including the bags that we use to transport the toy boxes. She also prepares our books by adding labels and making sure they are in the correct place. Together they are amazing at processing toy boxes. They come once a week but the awesome part is that they generally stay until all the toy boxes are finished. That is very important because the toy boxes must all be processed (to make sure all the toys, boxes and books are in great condition) before they can be sent to cleaning and sanitizing. We appreciate their work, their smiles and the care they take while doing it!
Marie Nuttle
Black Hills
Marie helps lead our Rise furniture refurbishing and décor ministry. She has stepped into a larger role over the past 6 months and spends several days per week volunteering at Love INC. She keeps busy planning projects, organizing other Rise volunteers, doing the work of refurbishing and setting the showroom for sales! She definitely gets her "steps" in!
Marie Johnson
Black Hills
For four years, Marie Johnson spearheaded the Black Hills Energy Parade of Lights float building. She volunteered countless hours each year to design, build, and safely provide an amazing display to this iconic event for citizens of Rapid City. Parade goers have come to count on Black Hills Energy for a dynamic display in the parade, and Marie doesn't disappoint. She shows true leadership in her passion to develop a team and create a product that brings joy to parade goers during the holiday season. Through her leadership, she cultivates pride in the company and a fun camaraderie between the other volunteers on the team. Marie uses her time and talents to bring joy to the team, enhance the parade, and make a difference at her place of work.
Marilyn Brink
Sioux Empire
Without Marilyn, the Mission wouldn't run smoothly. Marilyn has her hands in a little bit of everything and is a vital tool when it comes to training new and existing volunteers. She greets clients, schedules appointments and deliveries, and enters computer information working directly with Helpline. The Furniture Mission greatly appreciates her dedication to serving the Sioux Falls community.
Marious Freeman
Black Hills
Airman First Class Marious Freeman volunteered 9 hours for Douglas Middle School by mentoring 30 students on academics and athletics, embodying Air Force ambassador and strengthening our community relations. In addition, he dedicated 35 hours to various community and base events. He is recently elected as the Active Airman Council Vice President, Dorm Council Bay Chief and selected as a Sexual Assault Prevention and Response Dorm Advocate. Airman Freeman has shown his dedication not only to the Air Force but to his community as well. This recognition is well deserved.
Marla Dziedzic
Sioux Empire
Marla certainly shines bright through her impact in the community by serving with Make-A-Wish.
As a wish granter, Marla is currently helping grant two wishes in the local community. Wish granters meet with the family, help the wish child determine their wish, provide wish enhancements and act as a liaison between staff and the wish family during the wish process. Over her tenure of nearly 12 years, Marla has lifted up 11 wish kids and wish families throughout her wish granting journey.
Marla is always willing to join a new wish team. She has been a part of three other teams for wishes granted this last year. By being a wish granter – Marla lifts the community with every wish she grants.
Through her commitment to wish kids, Marla has made a lasting impact on her community, and we are so thankful to be able to work with her in fulfilling our mission.
Mary Ihli
Sioux Empire
Mary helps in so many ways! She volunteers for our Cinco De Mayo Fiesta each year, which is a fundraiser for our Hispanic ministry, Caminando Juntos. She helps collect Warm winter items for our Warm a Neighbor project each January, which gives warm winter accessories to those in need. She is always there to help with whatever we need help with.
Mary Lou Lacey
Sioux Empire
Mary Lou has provided heart and help through her many years of service to the Sioux Empire Water Festival. From helping plan it to helping keep the history of it, and doing a variety of jobs to support the day of event in-between, she is an important part of the success we've had over the last 30 years.
McGas Propane
Black Hills
Scott Parsons is the co-owner of McGas Propane which services the entire Black Hills region.
Several years ago Scott decided he needed to get involved with the fight against soldier suicide. Scott contacted me with the idea of making one of his propane trucks a rolling billboard for community awareness about the mental health battles our warriors struggle to fight.
Scott and his fellow employees at McGas Propane supported the effort of community awareness and have created several propane trucks wrapped with the Foundation logo and military emblems to address suicide and the mental heath battles of PTSD.
This awareness effort has been shared by the employees of McGas Propane who display the trucks in multiple community parades throughout the Black Hills. Additionally, as these trucks service the West River area; they are bringing community awareness on a daily basis.
Scott's leadership and the willingness of McGas Propane to put so much time and resources into recognizing the struggles our warriors face when they come home is commendable and deserves recognition.
Megan Richardson
Sioux Empire
Megan has been a dedicated, patient, and supportive volunteer in our ministry since 2022, working in the area of education. Megan privately tutors two Spanish-speaking adults who are trying to learn English but whose work schedules and family responsibilities do not allow them to attend regular group classes. Megan uses Spanish to explain difficult concepts to her students and also to help answer questions that come up in their daily lives. She has been more than a tutor and teacher to these women, but rather a mentor. She has given hours of her time and energy over the last year, meeting with them regularly at the public library. Megan has been one of the most long-standing, dedicated tutors our ministry has had. She does all this while also balancing her time with her rigorous pre-med courses and studies. We are ever grateful for the impact Megan has made upon the lives of immigrants in our community.
Melissa Leitheiser
Sioux Empire
Melissa and her cousin, Sheila, volunteer after their work every Tuesday at REACH a Reader bookstore. They bring treats, take inventory of many books, tell great stories and make working a breeze on Tuesdays. They work tirelessly and help whenever we need it. We consider them friends as well as volunteers.
Mhycho Baraya
Black Hills
Mhycho has served in a variety of settings that include supporting Rapid City's Red Ribbon Week, two food drives, one blood drive, and nearly a dozen color guard events for the school and community. In doing so, he advocated for a drug free lifestyle, reaching thousands of community members and students across the Rapid City area. His food drive efforts resulted in the collection of approximately $500 in cash donations and hundreds of pounds of food for local families in need during the holiday season. In conjunction with Vitalant Blood Services, Mhycho led the ROTC club's blood drive, which resulted in nearly 50 donations that would support patients across the region. Finally, his participation in several color guards brought honor and distinction to the opening of school and community events.
Mhycho has inspired and led his fellow students to serve the community. He has gone above and beyond his normal obligations to make his community a better place. He has stood out as a student leader and has served as an outstanding example for his peers. He aspires to become a commissioned officer in the U.S. Military, where he may continue to serve his nation.
Michael and Roxann Jamison
Sioux Empire
Michael and Roxann Jamison have continued to make an impactful difference in their community this past year through volunteering for Make-A-Wish.
Michael and Roxann also have a long-standing tenure with Make-A-Wish. Michael is on his 29th year of volunteering and Roxann has served alongside him for 21 of those years. Between the two of them, both together and separately, the couple has lifted up over 16 children through granting wishes over their volunteer career.
Volunteers like Michael and Roxann are irreplaceable, to both Make-A-Wish and their community.
Mike and Cindy Huether
Sioux Empire
In the past year, Mike and Cindy Huether helped to bring two lifesaving and transformational projects to the Sioux Falls community:
1. Home for Hope Campaign for Kirby Place at Walsh Family Village
2. Light the Way Campaign for the Helmsley Behavioral Health Center
Through their gifts of time and treasure, Mike and Cindy will make life better for countless individuals staying at Kirby Place as they receive lifesaving care in our community. Moreover, The Helmsley Behavioral Health Center provides hope and answers to at-risk children, youth, adults and families each day.
Because of Mike and Cindy's leadership, each campaign exceeded its goal. In fact, the Light the Way Campaign exceeded has become the largest behavioral health fundraising campaign in the Midwest, raising more than $30 million to date.
Lives are changed every day because of Mike and Cindy's service to others, especially to those who are vulnerable, poor and marginalized. Their selflessness has inspired hundreds of others to support these vital campaigns. On behalf of 19,000 Avera colleagues, we are humbled to nominate Mike and Cindy.
Miriam Pickard
Sioux Empire
Miriam has been a volunteer with Royal Family KIDS Camp for 4 years! She has a BIG heart and shares it with everyone she meets. She chooses to serve kids ages 6-16yrds old and she does it with a motive of love! She is always willing to take charge and do the impossible. She always puts a smile on your face and is always positive!
Molly Churchill
Black Hills
Molly has volunteered for a variety of projects, including, Take ACTion (a collaborative project of RCAS, YFS-Stronger Youth Program, and WAVI) and the Senior Citizen Prom (Minneluzahan Senior Center).
Molly has participated in Take ACTion, a youth led community engagement theatre group, for 3 years. She not only shares her talents on the acting team but also serves as a lead youth education specialist for community events. Community partners appreciate her willingness to share information and create awareness about difficult topics that are relevant to young people.
Molly has also served as a co-chair with the Senior Citizen Prom. This youth-led event creates an afternoon of fun, food, and friends for senior citizens in our community. As co-chair, she has also recruited friends to engage in the project too.
Molly is a quiet, yet powerful young leader in our community. Her actions speak much louder than her words. She engages in service work and empowers her peers to serve alongside of her. In the past year, Molly engaged in projects with increased confidence and professionalism as she tries new things outside of her comfort zone. We are fortunate to have Molly as a dedicated community member and volunteer.
Nancy Hemming
Black Hills
Nancy has been an essential part of the Feeding South Dakota network. Working alongside her husband, Nancy organizes food donations and volunteer groups, while still making time to volunteer on her own. In January, the LDS Church designated Feeding South Dakota as a mission focus, and Nancy was very involved in recruiting and tracking volunteers from the church. Whether she is taking home projects to work on in her spare time or facing the bitter cold, Nancy is a volunteer you can always depend on.
Nancy Neff
Sioux Empire
Nancy has been connected with Alpha Center for many years, volunteering in roles such as reviewing educational material, providing ultrasounds and helping with special events. Currently, her primary volunteer role has been providing first-trimester ultrasounds to Alpha Center clients, after receiving the required training. Many clients are early in their pregnancy and have not had an ultrasound yet. Nancy is able to provide no-cost, limited obstetrical ultrasounds (under the supervision of Alpha Center's Medical Director and Nurse Manager) to verify location, viability and gestational age of the pregnancy. This information is vital for a newly pregnant mother to know as she creates a care plan for her pregnancy.
Nancy has also helped with Alpha Center's special events, such as the Annual Dinner, both by participating in set-up and by volunteering as a table host, inviting people to attend the event with her. She is always willing to help in any way she can, and makes time amidst a busy personal life to meet with clients and help with special events. Everyone who has the blessing of interacting with her leaves the conversation encouraged.
Nancy Votroubek
Black Hills
Nancy has volunteered for Western SD Senior Health Information and Insurance Education program since 2015. She volunteers all year round in Spearfish, SD as a volunteer Medicare counselor. Nancy has counseled numerous Medicare beneficiaries throughout the years and is always a kind, informative, advocate.
Olivia Thimgan
Black Hills
Olivia created "Black Hills Clean Up" and has organized multiple events to clean up trash within Rapid City and in the Black Hills.
Omnitech Inc.
Sioux Empire
Omnitech Inc. has provided Lunch is Served with a website for nearly a decade for no charge! This has allowed us to have an online presence for the public to learn about our mission. We have a calendar that is utilized by countless volunteer groups to find dates that work for them to come to Lunch is Served. We promote our fundraisers and accept donations here. Katelyn Olson does all of the updating and maintenance each and every month. Brett Wieking has been extremely generous with his knowledge and his time. We are excited to announce that Omnitech Inc. is redesigning our website this spring!
Omnitech Inc. has volunteered at Lunch is Served for nearly a decade. The support of the employees and management in volunteering and donating time and money to Lunch is Served is first rate! It is reassuring to know that corporations like Omnitech Inc. are here for all of the citizens of Sioux Falls. Thank you, Brett Wieking, and Omnitech Inc.!
Our Redeemer Lutheran Church
Black Hills
The ladies from Our Redeemer Lutheran Church have been volunteering for The Salvation Army for several years. They come once a month and help us pack around 150 food boxes for our food pantry. They show up with smiles on their faces and have a fun time while packing the food boxes. We could not keep up with the demand without the help of these amazing ladies!
P&M Steel
Sioux Empire
P & M Steel Company stepped up and supported the Sioux Fall Community during the 2022 derecho storm cleanup. The company volunteered their truck, trailer and drivers to spend several days picking up storm debris that area homeowners were unable to haul away on their own.
Paris Marcy
Sioux Empire
This young lady began serving recently at the St. Francis House as an opportunity to learn more about the Sioux Falls Community. However; after having volunteered at the St. Francis House, Paris has quickly learned the joy of volunteering, and now regularly comes to serve breakfast every Thursday Morning. She assists throughout the house completing simple tasks such as checking the bread, cleaning the kitchen, and helping wherever needed.
Pat Bradfield
Sioux Empire
Pat volunteers at the front desk of the Avera Family Health Center four mornings every week. Pat is absolutely amazing at greeting our guests and helping them find their way. Pat is welcoming and does her best to make sure that everyone that stops at the desk is taken care of and understands where they need to go. Pat is kind and caring to everyone she meets. She is a go-to person for all the volunteers at this location. Pat goes above and beyond as a volunteer. She is amazing at taking initiative to make sure that the volunteer hours are covered. She even drives others from their volunteer positions. Avera is honored to have a Volunteer like Pat.
Pat Casteel
Black Hills
When Pat became a member of the Senior Center over ten years ago, she immediately began volunteering her time and talents. She has served on the Board of Directors in different office positions throughout the years. Her talents are being given on a regular basis; like when she spends her money on sewing projects and donates it to the Senior Center to sell or when she leads the bingo on Thursdays. Even though she is working full-time, she has devoted herself selflessly to advocate for the Senior Center and its needs. She consistently volunteers when the need arises. Pat has shown ongoing initiative, leadership, and dedication outside of the Senior Center by volunteering for other community organizations. She has earned the respect of her peers and is a prime example of leadership at the Senior Center and in the Sturgis community. She exemplifies the virtue of good citizenship and volunteerism.
Pat Erpenbach
Sioux Empire
Pat consistently has come on a weekly basis to volunteer at our front desk in our Care Center. Her consistency has been valuable the last seven plus years. The Center of Hope and our guests appreciate her!
Pathward
Sioux Empire
Housing continues to be one of the biggest issues facing the Sioux Falls community. To help address this issue, Pathward made a substantial commitment to helping improve the housing options for local families in 2022. Nearly 60 members of their team volunteered to help build affordable homes on Habitat for Humanity jobsites. They were involved in several phases of the construction process on multiple homes that will be sold to low-income residents. From building walls to foundations, their team helped change the lives of multiple families in the Sioux Empire. We are thankful for time and energy that the Pathward team invested in our mission and in our community last year!
Patrice Sorensen
Black Hills
Patrice is a volunteer trooper! She steps up wherever needed. Patrice has done overnight stays and cooks dinner every Friday night and stays until 10:00pm, unless she stays over. Patrice has also done arts and crafts with the women, shopping as needed and steps up when we have other needs. Patrice is the call I make when we are doing mailings and I run into technical difficulty with printing address labels or other issues. She shows up every time as soon as she can to take care of it for us. She does all this while also taking care of her household and job. She has also gone through the training to become a "coach" for a new woman. Coaches meet with an assigned client weekly to help keep them on track in the Passages program. A coach is a mentor and example of Christian woman who helps keep the client encouraged, while helping Passages teach them life skill such as setting goals and learning how to transition into a better lifestyle that is sustainable. Patrice treats our clients with the love and dignity they deserve and she has proven herself to be a valuable with integrity.
Peggy McDaniels
Sioux Empire
Peggy is a jack-of-all-trades when it comes to Washington Pavilion service: Peggy serves as an usher for concerts and shows, supervises the Visual Arts Center (VAC) greeting desk, gives tours of the VAC galleries to groups of all ages, greets guests at the Kirby Science Discovery Center during monthly Free First Friday events, prepares materials for Pavilion mailings, organizes supplies for the Education office, and is a regular for multiple Pavilion festivals, including the Sidewalk Arts Festival, Spooky Science, and Ag Day.
Peggy has volunteered at the Pavilion since December of 2018 and has served nearly 1,500 hours during her tenure.
Peggy volunteers for service's sake; she gives of her time, energy, and expertise because that is what quality human beings do. She is generous without conditions and is a giver without any expectation of receipt.
Pennington County Search and Rescue
Black Hills
Pennington County Search and Rescue is a regional volunteer organization that serves west river South Dakota. They respond to multiple calls a year involving lost persons, vertical rescues, back country rescues, weather related emergencies, trench entrapment, motor vehicle extrication and water rescues. Each of these rescues requires a very high level of competence and continuous training.
Phyllis Joyce
Sioux Empire
For the past 35 years, Phyllis Joyce has volunteered in various capacities within LifeScape. Phyllis' dedication to the betterment of others, her compassion, understanding, education, and thoughtfulness has impacted the lives of adults and children with disabilities. Phyllis is an active LifeScape Ambassador, a Tuesday Lunch friend, a sewing volunteer, a baker, a party planner and much more. Phyllis' friendship with those whom she assists at lunchtime brings pure enjoyment and excitement for the next week's conversation about great-grandkids and life happenings. As an Ambassador, Phyllis helps facilitate fundraisers and a variety of fun social gatherings, including our large Mall Walk event. These fundraisers provide extra funds for all the emergency and extra needs as well as dreams that are identified in the lives of children and adults with disabilities. Phyllis is also the mastermind on sewing various medical and positioning items needed to help all people supported by LifeScape. We provide Phyllis with an idea, materials, and a sketch, Phyllis quickly creates a unique sewing outcome that will have a daily impact in children's lives. We are grateful for Phyllis! She is an amazing volunteer and friend!
Pioneer Bank and Trust
Black Hills
Pioneer Bank and Trust has been lending a helping hand to The Salvation Army for over 10 years. This group of outstanding volunteers will come every year and help us prepare for our Christmas distribution. They gather up all their employees and pack 2500 food boxes with all the fixings for Christmas dinner for local families in need. Thank you Pioneer Bank and Trust!!
Redeeming Grace Church Furniture Delivery Team
Black Hills
"One key benefit of Love INC's furniture delivery is that is creates connections within the community. In order to get a piece of furniture, an individual or family volunteers at Love INC or attends Life INC classes where they meet others. The furniture delivery teams then connect with those same folks. These connections can often lead to deeper relationships. The deliveries connect churches to the community and folks in the community to churches, Love INC, and others around them. These connections create opportunities for relationships, where many good things happen, even friendships and gospel conversations and connections not being the least among them."
Robert Askren
Sioux Empire
Robert is a shinning light at our organization. He volunteers in our ReStore four days a week! He did 618 volunteer hours last year!! Over the years Robert has volunteered 1731 hours at the Habitat for Humanity of Greater Sioux Falls ReStore. All the Roberts asks for in return is to have a supply of Jolly Ranchers for him!
Rod and Gloria Gunn
Black Hills
I am writing to nominate two outstanding individuals for the Spirit of Volunteerism Award in recognition of their exceptional contributions to our community.
Rod & Gloria Gunn have been active volunteers for 15 years. During this time, they have dedicated countless hours to various community events with the Cosmopolitan's including ushering at Rush hockey games, events at The Monument, Summer Nights, and Diabetes Inc Kamp for Kids. They are known for their hard work, positive attitude, and willingness to help anyone in need. Their selfless commitment to our community is truly inspiring.
Both Rod and Gloria have demonstrated a deep commitment to our community through their dedication and hard work. They have made a lasting impact on the lives of many, and their contributions have not gone unnoticed. I strongly believe that they are deserving recipients of the Spirit of Volunteerism Award
Rose Wright
Black Hills
Rose Wright volunteers every day at The HOPE Center sorting and organizing donations. She has amazing energy and works extremely hard at keeping our donation areas flowing efficiently. She has done a wonderful job at making sure our guests have what they need. Her skills of cleaning, organizing, sorting, and creating something beautiful out of a mess are exceptional. She runs a "tight ship" and has a no non-sense attitude, but her heart is huge. She is compassionate and provides direct care for those who are wounded and in need of immediate attention. Her military background gives her a strong skill set to meet challenges that come her way. She shows no fear and jumps in to tackle difficult tasks with incredible stamina and perseverance.
Ruby Wilson
Sioux Empire
Ruby has been a youth volunteer at the Outdoor Campus-Sioux Falls for a little over one year. Our youth volunteers are asked to commit to a minimum of 25 hours of service in a year. Ruby has easily surpassed that number and donated over 220 hours in the last year. She always comes to the Outdoor Campus with a smile on her face and staff is always delighted to see her. Ruby is quick to help where needed. Her smile, laugh, and spunky attitude are contagious. The Outdoor Campus becomes even more fun when Ruby steps in the building. We are so grateful to have Ruby's talent, help, and positive attitude at our organization on a regular basis. Thank you for all you do, Ruby!
Ruth Leines
Sioux Empire
Ruth started volunteering for several departments at Union Gospel Mission Sioux Falls in 2021 including the Women's Center, Kitchen Service, Thrift Store, Community Outreach projects and special events including the Thanksgiving and Christmas Day Celebration. Shortly after being recognized at the Helpline Center Shine Bright Celebration last year, Ruth joined the UGM team - assisting in the Women's Center and then grew into her newest role as one of the Women's Center Directors! Ruth intentionally builds relationships with both women and children guests at the shelter and has been an amazing asset to our team! She is the first person to offer assistance wherever needed, spreading hope and joy wherever she goes. We look forward to her smile everyday, she truly makes our staff feel appreciated and loved every time she enters our facility. Attached are some pictures of Ruth's volunteer service both at the mission and at other community outreach events.
It's because of volunteers like Ruth that we continue to shine bright and fulfill our mission of "Caring for the needs of the community with compassion while sharing the hope of Jesus Christ."
St Katherin Drexel Knights of Columbus
Sioux Empire
The Group arrives at our home between 5:15-5:30 am faithfully every Tuesday morning to serve Taco Tuesday burritos for our guests. In 2022, they have logged over 130 hours! However, that is not all that they do, the Holy Spirit Knights of Columbus comes throughout different days in the year to serve our evening meal. The combined hours of serve for 2022 are over 170 hours. Lastly, they graciously help raise funds to provide food for our guests and donate remaining items after their fish meals during the Lent season.
Sammons Financial Group
Sioux Empire
Sammons Financial Group (Petrea Loeschke) reached out to Call to Freedom, an anti-human trafficking organization in August 2022. She is the lead of one of their several Community Impact Groups. Providing them with information about CTF and ways they could get involved. It didn't take their team long and they decided to jump right in. Sammons Financial Group played a huge part at Call to Freedom annual Community Breakfast that was held in October. They had over 15 volunteers helping that morning with re-filling coffee pots, greeting guests as they came into the event and helping others find their seats. Their passion and willingness to help, with no questions, was amazing, especially when they had to be there at 6:30am. Not only did they help with the Breakfast, in December CTF held a wrapping party where over 20 Sammons Financial volunteers came and helped wrap Christmas presents for our clients and their children.
It doesn't stop there, CTF held an event in January 2023 and the first group that offered to volunteer was Sammons Financial. Over 7 volunteers helped and made that event a success. Thank you Sammons Financial for your willingness to volunteer! You are making a difference!
Sandra Janney
Black Hills
Sandra was matched with her mentee in 2022 at General Beadle Elementary. Our mentors meet with their mentees once a week for 30-60 minutes. Sandra is extremely consistent with her meetings with her mentee. They enjoy playing games, playing math games, and talking about things during their time together. Sandra has worked hard to find activities that her mentee enjoys. She has volunteered to help recruit new mentors for TeamMates as well. She is a great example of mentoring and serving as a positive role model, and acting as a reliable, stabilizing force in a student's life.
Sandy Soyland
Sioux Empire
Sandy Soyland has been on the BGCSE Board of Directors for the last nine years. During that time, Sandy has served as the Finance Committee Chair, Board Vice-Chair and Chair, and currently serves as the Governance Committee Chair and our Board Liaison for the Greater Midwest Area Council of Boys and Girls Club of America.
As Board Chair, Sandy went above and beyond to further our mission. She made it a personal commitment to actively participate in all five of our Board Committees and enhanced communication efforts through weekly one-on-one meetings with our CEO. Sandy was also a key contributor in the recruitment and onboarding of four new Board members.
Sandy has also consistently supported this organization by attending family events. She felt it was important to see firsthand the impact of our mission. And with this deeper understanding, she helped to cultivate key partnerships and donors in our community. Additionally, Sandy shows appreciation to staff by attending and participating in employee recognition efforts.
Through her spirit of volunteerism, Sandy Soyland has impacted the Boys of Girls Clubs of the Sioux Empire and children in this community. It is with great admiration that we nominate her for this award.
Paula Vogelsang & Kay Boik
Sioux Empire
Paula and Kay have been volunteering at Sanford Health for over 2 years now! Previously they were nurses in the Emergency Department at Sanford. They first started volunteering with us to help redesign and reopen the Sioux Empire Medical Museum. These two brought their expertise as retired nurses and had fun rummaging through items, rearranging and helping the museum tell the story of nursing. After the museum was reopened, they couldn't stop volunteering, but they wanted to volunteer together! They now volunteer as Wayfinders at the Sanford Medical Center and Patient Companions at Ava's House. When these two volunteer, they can be found bringing laughter, joy and genuine care for the patients, visitors and staff they interact with. When at Ava's House they visit with patients that are in end of life care and interact with families to give them relief during a difficult time. They come with creative ideas and meet the patients where they are at, whether that is playing cards, reading a book, making a craft or just visiting with them to hear about the patient's life. These two are truly a Dynamic Duo and we are lucky to have them at Sanford Health!
Sara and Matt Odden
Black Hills
Sara and Matt Odden have continued to make an impactful difference in their community this past year through volunteering for Make-A-Wish.
As wish granters, in the past year Sara has helped grant one wish and Matt has granted two. Wish granters meet with the family, help the wish child determine their wish, provide wish enhancements and act as a liaison between staff and the wish family during the wish process.
Matt and Sara also have a long-standing tenure with Make-A-Wish. Sara started volunteering in 2007 and Matt in 2011. Between the two of them, both together and separately, the couple has lifted up 34 children through granting wishes over their volunteer career. They are irreplaceable volunteers!
Scott Livingston
Black Hills
When Black Hills Energy's long-time blood drive coordinator retired a year ago, the company desperately needed someone new to step into that role to continue the legacy of leadership by Black Hills Energy employees as one of the largest corporate blood sources in the region. Fortunately, Scott Livingston, a Security Analyst for the company and a Black Hills Energy Ambassador, raised his hand and offered his leadership of the quarterly blood drives for our South Dakota employees. His energy, creativity and enthusiasm over the past year has generated renewed interest and support for blood and plasma donations, leading to 239 pints being donated in the last year at four quarterly drives.
In addition to championing our quarterly blood drives, Scott is quick to volunteer to support many other community partners throughout the year, including ringing bells for Salvation Army of Rapid City and rolling up his sleeves to support United Way's Day of Caring and events at Club for Boys and Sanford Lab. Scott epitomizes giving back to his colleagues and inspires others to get involved.
SDSU Student Nurses Association
Sioux Empire
After participating in a mission tour, Annie and a group of nursing students were eager to learn about volunteer opportunities. They started off by hosting a staff in-service training featuring a lunch presentation educating staff on various health topics specific to UGM's population: sunburn care/prevention, wound care/signs of infection, infection prevention, heatstroke prevention, and dehydration signs/prevention. They even created laminated info booklets on the health topics we discussed, which are still being utilized in the thrift store, community health worker program and outreach program.
In addition to the training, students educated both Men's Center and Women's Center staff on the importance of healthcare. They inspected the new dignity shower area, updated the health clinic & first aid supplies (throwing away all expired items) and created better signage for all facilities. Students also volunteered in the distribution center (sorting and organizing donation items), cleaned the thrift store, served a meal, walked the neighborhood - handing out water bottles & helped with food boxes. Our team was so impressed with the amount of assistance they provided. We were so blessed by the way they cared for our team and community.
Sheila Roth
Sioux Empire
Sheila Roth and her cousin Melissa volunteer every Tuesday at REACH a Reader bookstore. Sheila has an infectious smile and laugh and makes working a delight. They come after their shift is over and inventory books for three hours for REACH. Truly a delight to have Sheila and Missy volunteer for us!
Sioux Falls Christian School
Sioux Empire
In order to build confidence in students and provide service opportunities to meet the needs of individuals we serve at UGM, we partnered Sioux Falls Christian Schools for their Formational Learning Experiences (FLEx), which play an important role in the Teaching for Transformation (TFT) framework . The goal of FLEx projects is to give students a chance to LIVE their part in God's story, by using what they are learning in school for real people in the community. Through various service days and trainings over the last 2 years, we've shared about UGM's programs, services, and ways to support the community for those in need. This partnership has been a great way to empower students to use their classroom learning for real Kingdom work. Each month or quarter was designated with a specific focus including: creating care cards, crafts, special holiday placemats (Thanksgiving & Christmas), hygiene kits, participating in mission real-time updates, prayer walks, outreach ministry, etc.
We are beyond grateful for SFCS's generosity and kindness for all guests, staff and the downtown community! They are true ambassadors and Mission Heroes!
Spearfish Meals on Wheels Volunteers
Black Hills
The Meals on Wheels program has 30+ volunteer's who take meals to homebound people in our community. Some of the volunteers have been delivering meals for 15+ years. They come everyday, regardless of the weather, and spread compassion throughout the community. They are the only visit for some of the participants which is vital for their health and well-being. I could not run the meals program without the volunteers. They are the heart and soul of the Nutrition Site. It would be an honor to have them recognized for their service in Spearfish.
Stephanie Kor
Black Hills
Stephanie continues to make an impact in the community by serving in many important roles as a Make-A-Wish volunteer. Since 2016, she has helped make our mission possible by being a wish granter, special event volunteer and public speaker on behalf of the organization.
As a wish granter, Steph is helping grant one wish in the local community. Wish granters meet with the family, help the wish child determine their wish, provide wish enhancements and act as a liaison between staff and the wish family during the wish process.
As a public speaker, she has helped us spread awareness in her local community by sharing her personal experiences of being a Wish Alum, having received a wish as a child herself, and now being a volunteer.
We are so thankful to have her as a volunteer and to be able to work with her in fulfilling our mission!
Stephen Zahn
Sioux Empire
Waffle Wednesdays is one of the most popular meals at the St. Francis House not only due to the golden waffles with all the toppings, but also due to Steve's genuine love to serve others. Stave has been a volunteer with the St. Francis House for several years but took on the mission to introduce others to the house to learn about our mission. He also encourages others within the Gloria Dei Lutheran Church to come volunteer their time and learn more about the St. Francis House and our mission. Steve makes a point to remember each of our guests' favorite toppings for their waffles and makes sure that they are always available to be offered. His dedication to providing this wonderful experience to our guests is top notch.
Stevens High School National Honors Society
Black Hills
The Stevens High School National Honors Society has volunteered with us multiple times throughout the school year as part of its club requirements. Joining us on their in-service days and school vacations, these students have sorted hundreds of lbs. of potatoes, and onions, and packed 1,000's lbs. of food for our schools and mobile distributions.
Sturgis Volunteer Honor Guard
Black Hills
Honor Guards are a group of individuals who act as ceremonial guards in situations like parades and funerals. Honor Guards are veterans who volunteer their time to recognize departed veterans with military funeral honors. Honor Guards show the nations deep gratitude for those who in times of war and peace have defended our country at the National Cemetery in Sturgis South Dakota. Sturgis Honor Guards have volunteered for 138 combined years and 36,448 hours making sure all Veterans get the honors they deserve.
Sue Jensen
Sioux Empire
Sue is a rockstar foster. She has fostered over 117 animals since 2021, taking on difficult cases, and dedicating hours of care to sick kittens. On top of fostering, Sue is also an accomplished dog walker. She helped take care of over 40 new trees that were planted on our property this summer after a new road took out our walking trails.
Sue Bartels
Sioux Empire
Since 1963, the Lamplighter Auxiliary group has been the longest standing fundraiser for Union Gospel Mission Sioux Falls. Each delegate is selected by their local church, which allows them to attend monthly gatherings. Delegates can also serve on the executive team. Responsibilities include sharing the work of UGM with their church, supporting a monthly love gift, current project or other fundraiser opportunity. This is a huge part of community awareness.
Sue is the perfect advocate, has served on the Lamplighter Executive Committee and as the Lamplighter Treasurer for several years and we want to recognize all of her hard work and efforts in supporting the mission! She has done a tremendous job keeping track of the mission fundraising efforts, preparing updates for monthly meetings, offering support, and serving for UGM events. She is always kind, compassionate and caring in all that she does. Thank you for being a Mission Hero!
Susan Peterson
Sioux Empire
"Volunteers do not necessarily have the time; they just have the heart," and Susan Peterson generously shares her heart as a Cookies, Corks & Brew committee volunteer. Committee members are crucial to creating a successful event and Susan always brings her "get-it-done" attitude to her role with the Cookies, Corks & Brews planning committee. With Susan's skill in organizing, she jumped right into securing auction item donations, event day volunteers and helping with day of event 605-activities. Susan's commitment to the Girl Scouts' mission and to the Sioux Falls community is abundantly evident as she offers new ideas to keep the event fresh, diligently secures creative, unique auction packages, recruits day of event volunteers and promotes the event with others. With Susan's participation, Cookies, Corks & Brews continues to be a successful and memorable fundraising event supporting Girl Scouts Dakota Horizons.
Thanks to the Committee and Susan, Cookies, Corks & Brews, 2022 was a wonderful success. Susan continues to support Girl Scouts and Cookies, Corks & Brews in 2023.
Cookie Swan, Holli Lee and Judy Grantz
Black Hills
Cookie Swan, Holli Lee and Judy Grantz, are a wonderful trio that helps deliver meals whenever they are available. Between the three of them, they always ensure their route is covered, so the seniors they serve always get their meals. In the last year they delivered over 1,400 meals to seniors in the Rapid City community.
Taylee Dupree
Black Hills
Taylee comes in 1-2 days a week on a regular basis helping prepare food for those in need. She is always willing to do whatever is asked. Her compassion to work with others in need lead to her mentoring a few of our guests/staff. She takes time to walk with others in need!
The 437 Project Volunteers
Sioux Empire
Last September, this group of individuals: Grant Boltjes, Dustin Hansen, Lisa Lemon, Yvonne Smith, Lyle TenHaken, and Steve Tripp - signed up as volunteers for the inaugural 437 Project: a 437 mile run across South Dakota for suicide prevention. These 6 volunteered to support a group of 12 runners as they made their way – albeit at speeds only occasionally exceeding 8 miles per hour – through the ever-changing South Dakota weather and terrain to connect with communities and raise awareness and funds to support the connection between mental and physical health. With ill-defined role descriptions and nearly constant change, these volunteers stepped up to join a group of strangers. They took their responsibilities seriously, but also laughed and cried with us and made us feel important and cared for. They were ready to go at a moment's notice, regardless of when they may have last slept or eaten. Aside from keeping The 437 Project runners safe, they helped lift our spirits and make this a truly life-changing journey for so many. The entire 437 Project team is proud to recognize Grant, Dustin, Lisa, Yvonne, Lyle, and Steve. We truly would not have made it without each of you.
The Banker Clean Up Crew - US Bank & Wells Fargo
Sioux Empire
Damon and Krystal Sehr along with their co-workers from US Bank & Wells Fargo stepped up and helped after the 2022 derecho storm. May homeowners felt helpless as they were unable to remove the debris and large branches of down trees from their yards. Most of the cleanup wouldn't have gotten done it it wasn't for this great group of bankers and friends that came together to help other during a difficult time.
The Lockwoods
Sioux Empire
Leading a team of volunteers (as a volunteer, too) whose number one role is to make sponsorship asks and cold calls is not for the faint of heart! Leave it to a retired school principal and her enthusiastic spouse to lead the charge and explore every opportunity before accepting a no response as a final decision. The Lockwoods graciously give their time, talent, and energy to our annual Gift of Hope event benefiting The Lourdes Center. They lead a team of volunteers whose goal is to sell out the O'Gorman Performing Arts Center and meet a monetary goal to provide scholarships to individuals seeking help and healing through counseling with TLC.
Barbara and John recruit volunteers, make calls, set up meetings, help in the office (year round too), and do it all graciously and effortlessly. They are always thinking of someone new to sponsor, volunteer, or a new way to market the event. Even now, a few weeks after the 2023 event, they continue to follow up on results and conversations, have already secured a new volunteer, and are working on new donors for 2024! Our team is grateful for Barbara and John's continued dedication and passion for serving others.
The Table Ministry
Sioux Empire
The Table Ministry's selfless volunteers have worked tirelessly to build a church. A safe space in an unexpected place.
The Table Ministry is a Lutheran Church that was planted in March 2021. It didn't set out to be a Church in a Bar, but God led this group to the tables at a local sports bar.
Week after week, they come.
Willingly. Excitedly.
They create a welcoming community for our neighbors to feel loved, accepted, and comfortable enough to hear the promise of Jesus. They are brave enough to embrace all the ways they can be the hands and feet of Jesus. All ages of our congregation meet people where they are. They show up for people. They love their neighbors as themselves.
In almost every church, incredible church volunteers can be found. And The Table's Ministry's volunteers shine bright.
The Table Ministry has given prayers, time, care and love to build an out-of-the-box church. They are changing our city.
The Van Etten's
Black Hills
Verla began volunteer in with 2014 or 2015, when her husband done was looking into serving on the board of directors. Verla did everything from coaching women, helping decorate, fundraisers, and put on special events. If there was something she could do, she did it.
Don and Verla really do come as a team! They did all they could possibly do, and when they serve they do it with a servant heart. They both were seen at every event pitching in. The Van Ettens did everything from cleaning house when we moved to packing boxes, running errands, speak for Passages and help with fundraising. Verla had a huge impact on the women she coached and mentored, and Don was always there to help out when needed. Don and Verla not only helped the women who came to Passages for help, but they also were instrumental in encouraging staff!
Thomas Bosch
Sioux Empire
Tom Bosch has been involved with The Leukemia & Lymphoma Society for over 4 years serving on the Executive Committee. Last year, Tom served as our 2022 South Dakota Light The Night Corporate Chair. Tom wasn't new to this role, as he served as chair in 2020. Tom continues as a member of the Executive Committee this year. LLS has had the honor of partnering with Tom to impact the lives of South Dakotans. As chair, Tom led by example through his personal fundraising and through his executive committee leadership driving corporate revenue allowing LLS to make thoughtful investments in blood cancer research that leads to scientific breakthroughs, saving and improving the lives of patients. Also, LLS provides financial support to local blood cancer patients.
Over the last year, it is estimated that Tom has volunteered nearly 120 hours and helped raise over $150,000. Tom's family has been impacted greatly by the horrible disease we call cancer, and Tom says his volunteerism and philanthropy with LLS allows him to make a difference.
Light The Night brings the South Dakota community together in the fall to celebrate, honor, and remember those touched by cancer at an evening event at Falls Park.​
Tinners
Sioux Empire
Tinner's Public House was the reason we were able to have our largest fundraiser in Law Enforcement Torch Run benefiting Special Olympics South Dakota history! Tinner's not only was a gracious host but also donated their time and money towards our Chase the Ace event. Hosting an event weekly isn't always an easy feat, especially once we started getting more and more interested in our Chase the Ace event. Nevertheless, the staff and managers always were willing to work with us and knew that it was worth the cause.
Tod Stewart
Black Hills
Tod is a veteran that has been volunteering over the past 5 months traveling over 300 miles to help distribute food and work on our mobile distributions. Tod is always making people laugh and is very focused on making volunteering fun and productive. We enjoy having him and look forward to seeing him each week.
Tre Ministries
Sioux Empire
For the last 2 years, Tre Ministries has been an answer to prayer for Union Gospel Mission! Their partnership with the "Ripple Effect" outreach initiative, offers hardworking, joy-filled mission trips for students in the Sioux Falls community throughout the spring and summer months. Many students who participate in this experience find encouragement, engagement, commitment, consistency and support in all areas of life. Knowing how to serve the community is a key element to service work as well as what it means to be a good neighbor and to love your neighbors (being the hands and feet of Jesus).
We look forward to our continued partnership with Tre Ministries along with churches and local youth groups - going beyond the walls, while helping bring purpose and hope to those in need. Together, we continue living out the mission of "Caring for the needs of the community with compassion while sharing the hope of Jesus Christ."
True Light Christian School
Sioux Empire
Just like scripture tells us, we are called to be the light, hands and feet in our community. This is exactly what 8th grade students from True Light Christian School embraced on their mission trip to UGM last year. We were honored to partner with local Sioux Falls ministry Collision to train & equip students through the outreach program. Students started off the day with a prayer walk at the local park downtown. Then, during their serve day, they also served in the art studio, distribution center, men's center and lead chapel service for the women's center. Tasks involved: cleaning trash on the streets, handing out water bottles and hygiene kits to local parks and the surrounding areas and also clean, sort and organize donations in the Thrift Store and Distribution Center. We appreciate all of their support to the Sioux Falls community and can't wait for their next trip to UGM this year!
Tyffani Hanson
Sioux Empire
Tyffani has been a student volunteer with Sanford Health, as a Peds Companion, since the Spring of 2021. In this time, she has given over 200 hours of volunteer time. She is also a student at South Dakota State University. During her time as a Peds Companion at Sanford's Children's Hospital, she can be seen playing games, reading books, spending time with patients who may not have someone with them, and helping the staff wherever needed. On top of being one of our student volunteers, she was also one of our 2022 Student Volunteer Scholarship recipients. With her commitment to her volunteer position and expertise, she has become our new Peds Companion Volunteer trainer. It is amazing to see her continued commitment (driving from Brookings) to her volunteer position and bringing smiles to patients at the Children's Hospital. We are so lucky to have Tyffani as one of our volunteers and know that the patients, families and staff that Tyffani comes in contact with feel the same!
Up and Running Again
Sioux Empire
Running a half-marathon is something most would never think is possible and the completion of a half-marathon looks different for each runner. But one thing is for sure, the accomplishment of an originally unattainable goal, trained for in a gospel-driven environment, opens up a path to lifelong success. We are so grateful for our partnership with Up and Running Again for inspiring our community to train year after year for the Sioux Falls Marathon / Half Marathon! Wendy Horton Lenning and Greg Clarke are the best coaches. They inspire both guests and staff to reach their wellness goals together and the hard work pays off!
"As a staff person who has participated in Up and Running Again since 2019, I can definitely say that it has been a great experience. I have seen guests from Union Gospel Mission Sioux Falls and staff do something that they probably never thought they could do or had never thought about doing it. But they did the training and joined the #halfmarathon on race day! For some I know it was literally from the couch to running the Sioux Falls Marathon / Half Marathon." - UGM Men's Center Co Director Todd Hill
Valerie Tate
Black Hills
Valerie has been a dedicated volunteer since 2021. She has completed 200 hours working at both our warehouse and mobile distribution sites. She is always quick to roll up her sleeves and make suggestions to keep things efficient and running smoothly. We all enjoy working with Valerie every week.
Vanessa Row
Black Hills
Vanessa is always willing to help with all activities. She loves children, adults and especially the seniors. Vanessa used to be a caretaker at the senior homes as well as Finance Officer for the Town of Keystone. She is people driven and helps any person who is need. Many people in Keystone are elderly and she will come to their homes to help them with regular tasks and needs. We have over 100 people come to roller-skating, she helps to check them in and assists with any injuries. I am so impressed that Vanessa will help with everything you ask her. She is kind, respectful and will help anyone who needs the help. She has been so dedicated to the food distribution attached to the Keystone Project. We distribute food to over 40 people weekly and 65 boxes going out to those cars. People are very grateful in Keystone for the assistance. 61% of all our 240 residents are at the poverty level or below. That assistance is so needed every week to keep our seniors and regular families surviving in difficult times. VAN is a lifesaver and we love her!
Victor Nosal
Sioux Empire
Victor Nosal is a 13-year-old seventh grader at Whittier Middle School who is nearly a lifelong resident of the Riverside neighborhood in Sioux Falls. When Sioux Falls Thrive started its Kid Link initiative at Laura B. Anderson Elementary School about three blocks from his house, Victor was one of the early participants.
Even as a fourth grader, he understood how the educational activities and connections with adult volunteers were a fun way to build friendships and spend time after school. Eventually, he and his brother Carter were taking home hot meals and encouraging their parents to join them on Tuesday evenings.
Now, as a middle school student, Victor volunteers alongside his family and friends to support weekly activities for younger kids. He works directly with students, helps with set-up and clean up, and models for others the importance of volunteering and being involved in the community. Sioux Falls Thrive is grateful for Victor's service!
Wanda Edoff
Black Hills
This wonderful woman has been volunteering at The Club for Boys Thrift Store since February of 2005. She usually logs over 500 volunteer hours annually. Wanda's niche is doing all of the children's clothing. She hangs, tags, prices and puts it out on the sales floor. Without her, we would not have the revenue we get. That revenue helps the many boys that belong to the Club for Boys by having a safe and caring place for the them to learn/grow and hopefully keep them off the streets and out of trouble. They also have meals, play games, and get help with homework. Being respectful to others is another important lesson that they are required to learn at the Club. It's a great place that Wanda has given her time to over so many years.
In her spare time, Wanda sorts the many greeting cards that come in. We think she is absolutely amazing! Not bad for an 89 years young lady!
Wayne Bates
Black Hills
The Community Medical Equipment Program is a service the Spearfish Senior Center provides to the public. This program helps people in need on a daily basis. Many people, no matter their age, stop at the Center who are in need of medical equipment.
This greatly needed service is made possible by one outstanding citizen, Wayne Bates. The Center became overwhelmed by the need of this service and the time it takes to organize such a program, and Wayne stepped up to the task. Wayne has committed many hours of collecting, organizing, and loaning out items such as wheelchairs, commodes, walkers, canes, toilet risers, shower benches, etc. This medical equipment is utilized by people who are going through surgery, getting discharged from the hospital, by home health aides for clients, etc.
Wayne's commitment to this program is astounding. He greets everyone with a smile and truly cares about their wellbeing. He can be found at the Center on holidays, bad weather, and even during the COVID-19 pandemic making sure this service was available. His unwavering commitment to this important program and to the people of this community is to be commended.
Tosha Shorthill and Amber Kurshinsky
Black Hills
Tosha and Amber are a wonderful team running Weiner Wednesday. They go out of their way to love and care for others . They have a hearts of gold. The amount of "I love yous" and hugs are endless with them.
Wes Shell
Black Hills
Today, as District 78 Director and chairmen of the executive leadership committee, he is responsible for the day-to-day operations of the district, overseeing 63 clubs across Montana, South Dakota, North Dakota and Minnesota. In this volunteer role, his primary mission is to support all clubs and toastmasters in the district at achieving personal growth and excellence. Wes had inspired others to achieve the benefits of getting involved in Toastmasters.
A fellow Black Hills Energy employee, says this about Wes:
"To me, Wes Shell is Toastmasters. I owe him a great deal for his leadership, mentoring, guidance, and most of all friendship."
Whispering Heights
Sioux Empire
One man's trash is another man's treasure. Did you know you can create sleeping mats for the homeless community out of plastic bags? This project is simple for anyone to do. We are grateful to residents at The Whispering Heights community in Rock Valley, Iowa, for creating padded beds for the mission outreach program.
They continue serving and volunteering their time quarterly to create these items for homeless individuals.
Will Roths
Sioux Empire
Thanks to a partnership with Teachwell Solutions in Sioux Falls, Will Roths became UGM's first intern on December 15, 2021. During his internship with UGM from 2021-2022, Will assisted our Marketing Team weekly with digital media projects including: designing billboards, newsletters, marketing materials, generating social media and website content. He also created Press Releases and helped us plan for our 122 and 123 Anniversary Celebration. Before completing his internship, we helped Will complete his first social media certification & first publication feature in the 2022 South Dakota Possibilities Magazine. This story shares Will's partnership with the Teachwell Solutions Strive Program. We also conducted a mock interview featuring Miss South Dakota America 2022, in order to prepare him for his first marketing job/career. We are so proud of everything that Will's accomplished and want to say a BIG "Thank You" for all of his hard work and dedication to serving our community with excellence!
Wyatt Dennis
Black Hills
Wyatt originally started a lemonade stand to keep bikers hydrated during the Sturgis Rally. He has been doing the stand for 3 years. He has donated $53,000 to St. Jude Children's Hospital. He also volunteers with Riverfront Broadcasting in Spearfish during their St. Jude Radio-athon. He was on the radio with them for 6 hours to help raise money for St. Jude. Thank you for all your help, Wyatt!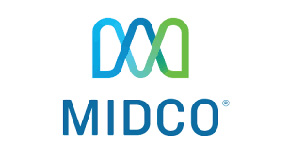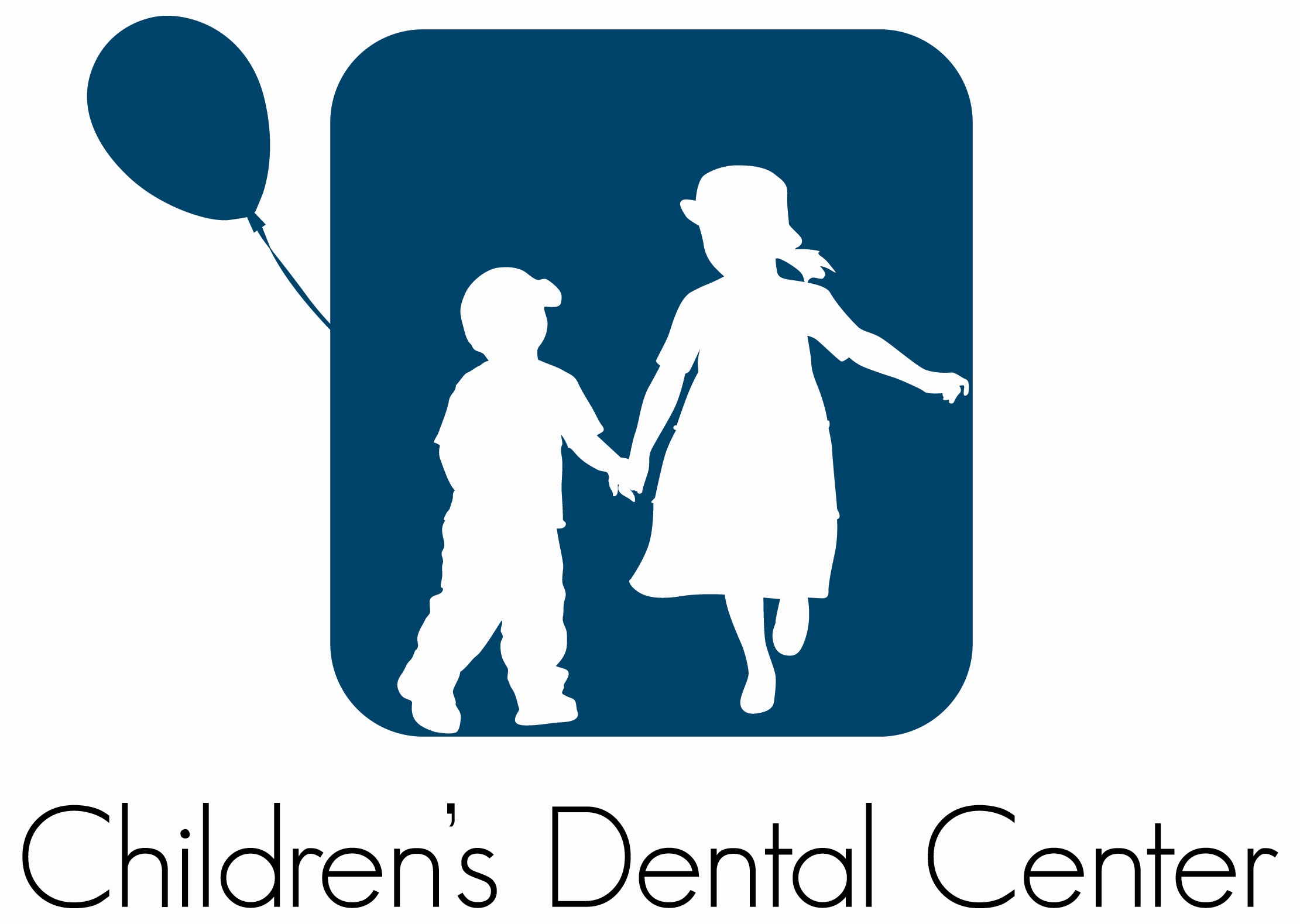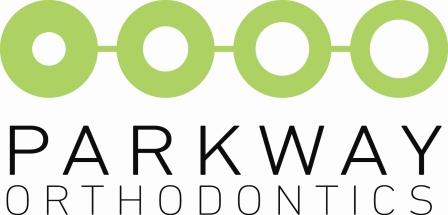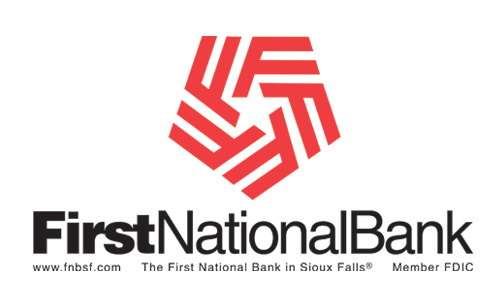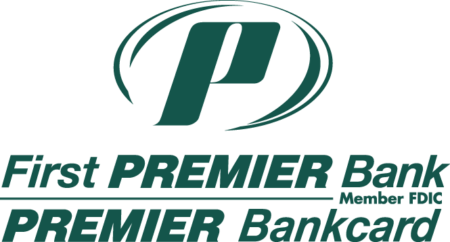 Black Hills Area Sponsors