Spirit of Volunteerism Awards
For 37 years in the Sioux Empire and 5 years in the Black Hills, the Helpline Center has hosted the Spirit of Volunteerism Awards to celebrate the exemplary efforts of volunteers. In 2021, we  focused on appreciating the incredible work of volunteers that have stepped up during the COVID-19 pandemic. We celebrated and thanked over 200 honorees during National Volunteer Week, April 18-24, 2021. This included social media posts, videos, thank you gifts, and more!
The 2022 Nomination Form will open in January 2022.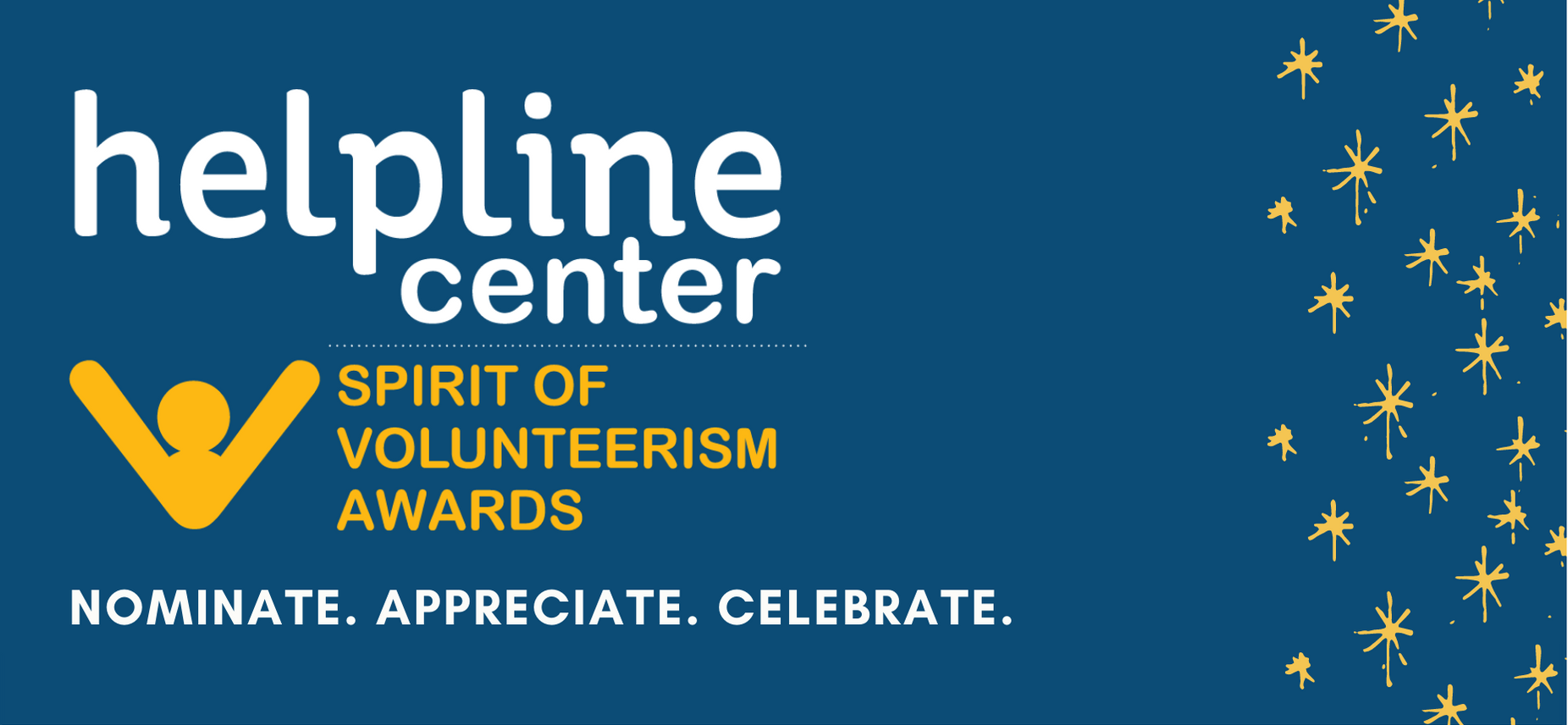 Click the images to learn more about our volunteers.
You can search for a specific volunteer by using the search bar below.
No results found!
Rick Albrecht
Sioux Empire
Rick Albrecht is a well known individual in the community who volunteers on daily basis, giving well over 1,000 hours a year to various organizations in the community. Whether it's with Paralyzed Veterans of America North Central Chapter, The VA Hospital, The Banquet, Sertoma Butterfly House & Aquarium, Knights of Columbus, or one of the many other organizations he gives his time & talents to, Rick is always there when someone needs him to volunteer. Rick was not afraid to step up during a pandemic and continue his amazing giving spirit throughout 2020. Rick was one of the key volunteers at The Banquet, when volunteers were very limited, in ensuring meals for those in need didn't stop. He has volunteered many hours with Paralyzed Veterans of America North Central Chapter assisting with sports and recreation activities that are held throughout the year for Veterans and other individuals with disabilities. Rick enlisted in the army at the age of 17 and ended is military career as a lieutenant colonel before retiring at the age of 44. Thank you Rick for your service to our community & country!
Erna Alfson
Black Hills Area
Erna Alfson has been a volunteer at Volunteers of America Northern Rockies for almost 2 years now. She helps in all of programs and is willing to do whatever is needed to lend a helping hand and a giving heart. On average, Erna is at VOA 3 times a week donating full days of her time. Mommy's Closet at Volunteers of America saw an uptick of need after the onset of the Covid-19 Pandemic. Erna volunteers her time to help bag diapers and wipes for mothers in need. She came in to help distribute diapers to the community, and helped organize and rearrange the storage rooms for Mommy's Closet. She also helped work with the Ryan White program to organize our cleaning and hygiene pantry that our client's access. Erna has been a positive, joyful presence in our office consistently throughout the last year. Erna has such a love for people and she brings sunshine to cloudy days.
Jean Anderson
Sioux Empire
Jean Anderson, Sunnycrest Village Volunteer, has a life-long record of knowing what needs to be accomplished and "getting 'er done." That is her exact actions during Covid-19 pandemic. Although in the over 62 category herself, she didn't hesitate to help homebound seniors obtain food and products, especially toilet paper, disinfectant supplies, masks, and laundry soap. She reached out to individuals and organizations, such as the Corona Help Sioux Falls, United Methodist Church, Faith Temple; she also helped deliver 144 Thanksgiving meals to Sunnycrest and 22 to Good Samaritan City Center residents. In addition to Jean's extra ordinary efforts to obtain and bring items, most items were cost-free to the elderly recipient. To Jean, being retired doesn't mean stop volunteering. In February and March, she and her husband Don volunteered at our on-site vaccination clinic by registering participants, checking paperwork, and directing residents into the clinic. After the vaccination was given, they utilized their medical knowledge obtained in their professional careers to help clinicians complete the required observation period. Vulnerable seniors, many who didn't have a way to get to their doctor's office or a medical clinic, were able to easily obtain their vaccination.
Robert Askren
Sioux Empire
"Rob is steadfast and we know we can always depend on him," said Alisha Grove the Habitat for Humanity ReStore Manager. In 2020, Rob served 252 hours helping customers at the Habitat for Humanity Greater Sioux Falls ReStore . He was awarded ReStore Volunteer of the Year from Habitat for Humanity. We look forward to seeing Robert every Tuesday and Thursday morning.
Augustana SALT Board
Sioux Empire
This year Covid threw all of the students at Augustana for a loop. The SALT board really stepped up to the challenge and made a huge impact. Augustana's student led volunteering club, SALT, continued to make volunteering accessible to all students throughout the pandemic. The board met weekly with other SALT members virtually and in person to keep the spirit of service alive at Augustana. The board helped plan events for students as well as attending said events.
Avera Volunteer Mask Sewers
Sioux Empire
In March 2020, Avera McKennan Hospital was running low on Personal Protective Equipment. Our shipments were being diverted to the East and West Coast where the COVID breakout was highest. The Foundation came to Volunteer Services and asked if we had anyone that would help sew face masks. E-mails were sent to our Prayers & Squares quilting group, and the Dignity Robe sewers. Sister Mary Thomas passed the word to the Sisters. We were met with a resounding YES. These volunteers would drive up to the Valet station and pick up their "kits". When they were finished they would drop them off in the same manner. The difference these volunteers made is indescribable. Within the first couple of weeks, they had sewn over 500 masks. Those masks were given to healthcare workers and gave them a sense of peace knowing they had some protection. The volunteers continued to make masks even after we were able to receive shipments. With over 1500 masks made by our volunteers we were able to offer all employees masks. This mask initiative was carried out to the community. We eventually received over 10,000 masks. Avera has been blessed by so many wonderful volunteers.
Avera Volunteer Patient Escorts
Sioux Empire
When the pandemic hit, the Avera McKennan Hospital volunteer world flipped upside down. Volunteers were no longer able to work in the healthcare setting at Avera from March to July. In July an opportunity was extended for the volunteers to come back if they felt comfortable with the safety measures that were put in place. There was approximately 25 volunteers that came forward and offered their service to assist the employees and guests at Avera in the midst of a pandemic. Their service area was changed, processes changed, safety measures changed, everything that a volunteer escort once did had now completely changed. This group of volunteers came forward and volunteered during a very critical and crucial time for everyone in healthcare. These volunteers did any task that was asked of them, while keeping them safe, they did it with integrity, professionalism, and a positive "can do" attitude. The volunteer patient escorts are an extension of service, they are the cherry on top of the ice cream. They are able to provide that comfort and support to the guests and patients at Avera to help put them at ease in such times of uncertainty and fear. We appreciate their time and dedication beyond words.
Avera Volunteers - Information Desk
Sioux Empire
When the pandemic hit, the volunteer world flipped upside down. Volunteers were no longer able to work in the healthcare setting at Avera from March to July. In July an opportunity was extended for the volunteers to come back if they felt comfortable with the safety measures that were put in place. There was approximately 5-10 volunteers that came back and volunteer at the hospital information desk. The information desk volunteers were the very 1st group of volunteers that came back to work in the hospital during the pandemic. Times were scary and uncertain. They had to adjust to working behind large plastic barriers that made it very difficult to hear the guests talking to them. They did this with grace and patience to help ease the guest's frustrations. They had to adjust to the visitation rules and provide guidance to guests with questions. This wasn't an easy task as the "rules" changed quite frequently for the safety of the public and the staff. Not only were the "rules" changing but patient care units were moving as well and changing across the Avera campus's in Sioux Falls during the "surge". They never faltered with the dedication and commitment to volunteering.
Avera Volunteers - Surgery Waiting
Sioux Empire
Due to the pandemic Avera was no longer able to have volunteers. In July, it was determined that we would invite limited volunteers back. The Surgery Waiting volunteers were the second group to be invited. As is the norm with Avera volunteers, they were excited to come back. These volunteers work directly with the public. They knew they were the first patient facing volunteers. They put their trust in us and came back. They followed all the requirements that were put in place and proved Avera was a safe place to volunteer. They were the gateway to bringing back all the volunteers. The staff were so excited to see the volunteers back, they took time to tell the volunteers thank you for being here. Once again, the volunteers rose to the occasion and made being an Avera employee or guest a better experience.
Avera Volunteers - Vaccination Clinic
Sioux Empire
When the Avera community was notified that we would be receiving Covid vaccinations for the employees, volunteers, and patients; the phones started ringing and the response was phenomenal. Current Avera volunteers, past employees, and people from the community called Avera Volunteer Services offering their assistance for the vaccination clinics. It takes approximately 20 people to keep the vaccination clinic running smoothly. Volunteers were needed in addition to the employees to assist with wayfinding, watching observation times, checking in guests, and calling Avera patients to get them scheduled for the vaccination. There were approximately 90 volunteers that came forward in a matter of about 24 hours to assist. The outpouring of volunteer support, with the guidance of the employees and the leadership team, the vaccination clinic was able to provide vaccinations up to approximately 930 people a day. This could not have been possible to have hired all of the staff needed to fulfill these roles and in such short notice. Approximately 20 volunteers are assisting in a call center atmosphere to call patients to assist them in signing up for their vaccination. Patients were not able to get registered for their shots if they were not called to be scheduled.
David Bacon
Sioux Empire
David Bacon is a genuinely happy person and that translates into everything he does. He joined The Salvation Army volunteer team during the beginning of our crazy holiday season in 2019. He not only survived but thrived through that. Then he weathered the move of our offices and all those changes. And then COVID hit which brought about a whole new set of changes. David serves as our receptionist in the mornings. He went from greeting people and welcoming them into our building to having to meet people at the door in a mask, taking down their information and helping them in a far less personal way. When the holiday's rolled around again we had to change to signing people up for assistance via the phone and computer. David didn't bat an eye, when we discussed this new change and what it would mean for our staff during those weeks of sign ups. He also volunteers with The Children's Inn. When they had to cease volunteers for a while, he picked up another day here. Then when they called him back, he decided to still be a part of our team two days a week. His presence has a positive effect on everyone.
Carol Baum
Sioux Empire
Carol Baum assisted in a variety of ways during the pandemic at Avera@Home Hospice. She helped plant a large number of donated perennials in the hospice garden on a hot afternoon. She played her guitar and dulcimer and sang for a number of outdoor concerts for patients, staff and volunteers. Music makes a huge difference in making it through a difficult year!
Julian Beaudion
Sioux Empire
Julian Beaudion has been a great asset as a volunteer basketball coach to the Sioux Falls YMCA. Over the past 8 years he has volunteered as a coach for teams that would otherwise not have had a coach. This year due to Covid-19 the Sioux Falls YMCA saw a big decrease in the number of volunteer coaches. Julian stepped up as a coach once again in the pandemic and took on a 6th grade competitive boys team. He brings a great deal of knowledge to the game for the kids. Due to the hard times some kids were not able to register on time. We asked coaches a few weeks into the season if they were able to take on extra players. With no hesitation Julian responded back that he would take extra players onto his team for the remainder of the season. Julian has entered his team into the Tri-State Basketball Tournament. This is an extra event that is not required by teams. Julian has taken the extra step to enter his team into an exciting tournament to end a crazy basketball year with the pandemic.
Jason Becker
Sioux Empire
This year Covid threw all of the students at Augustana for a loop. Jason really stepped up to the challenge and made a huge impact. As Vice President of SALT, Augustana's student led volunteering club, Jason continued to make volunteering accessible to all students throughout the pandemic. Jason met weekly with other SALT members (virtually) to keep the spirit of service alive at Augustana. He has helped plan events for students as well as attending said events.
Joyce Bjork
Black Hills Area
For many years, Joyce has been instrumental at creating hand sewn items for patients, and managing other volunteers in order to provide comfort to patients at Monument Health. When the request came to make cloth masks, Joyce again jumped into action and made thousands of masks that went to patients, caregivers, and anyone that needed one when entering the hospital. She continues her great work, providing countless needed items that make such a difference to our patients. We are so thankful for Joyce's thoughtfulness and caring for others, and that she shares her time and superior talents!
Black Hills Federal Credit Union
Black Hills Area
Black Hills Federal Credit Union's philosophy is People Helping People. During the fall of 2020 the credit union employees demonstrated that this is more than just words when they donated their time to make more than 200 masks for RCAS students. When asked how this project aligned with the values at the credit union Brichelle Burnett, BHFCU Marketing Coordinator, responded, "The Masks for Rapid City project aligns perfectly with our philosophy, as we are helping protect young students and their families in Rapid City by keeping kids safe while at school. This project also supports our mission of improving lives in the communities we serve."
Black Hills RSVP+
Black Hills Area
Black Hills RSVP+ donated 200 new boxes of Valentines to several of our elementary schools.When asked about this project Ann Hines, RSVP+ Program Director stated, "It is our Martin Luther King Day project. Teachers are aware of students who do not have the resources to purchase Valentines to hand out to their classmates. Our project allows students to participate in the Valentine exchange event and not feel left out."
Bobbi Bloom
Black Hills Area
Bobbi Bloom has made a huge impact during the pandemic. She has made over 200 masks for various organizations and individuals. Bobbi delivers for Meals on Wheels and sorts clothes for Mommy's Closet, when social distancing constraints allow. She is also active in the Catholic Diocese of Rapid City, coordinating and making meals for funeral services during these tough times. Bobbi truly embodies the spirit of volunteerism and is very deserving of this honor.
Lynda Boxdorfer
Sioux Empire
Lynda Boxdorfer's love of volunteering persevered over this past year by assisting organizations like Washington Pavilion and American Cancer Society with their office mailings. Although many organizations were physically shut down Lynda assisted by picking up projects and working on them in her home throughout the pandemic. Lynda is also a volunteer for RSVP (Retired Senior Volunteers Program).
David Brown
Black Hills Area
Even with the COVID-19 Pandemic, David Brown can be found almost every Sunday helping at The RV Ministry Sunday breakfast. David was behind the scenes purchasing the necessary food items for our breakfast when others were unavailable. David would fill in to lead our group in a prayer before breakfast with much passion and love. David noticed our supply of volunteers dwindling during Covid-19 cautions of avoiding indoor gatherings, and quickly mobilized many helpers from his other community service work. David would bring his sons to help them understand the importance of helping others. David's sons would arrive groggy at 7 am and help with cleaning and taking out the trash and leave with smiles knowing they and their Dad had a part in another successful Sunday breakfast of feeding the hungry and filling their souls with friendship and caring.
Mark Bruggeman
Sioux Empire
Avera@Home Hospice received a generous donation to be used for perennials for the hospice garden in 2020. Mark was one of a few volunteers who assisted in planting many perennials on a hot afternoon. Many people--patients, visitors and staff--enjoy the hospice garden throughout the summer so this was a valuable service.
Bruce Brugman
Black Hills Area
Bruce Brugman is at the Feeding South Dakota warehouse nearly every day, providing the 'anchor' to our assembly line. He has provided hundreds of volunteer hours since March of 2020. Bruce usually shows up in his Feeding South Dakota volunteer t-shirt, signs in, looks around for a minute and gets down to business. Bruce's gentle humor and constancy can be counted on, providing encouragement to staff and volunteers alike. For him, it's about the opportunity to give, and be of service.
Burns Auto
Sioux Empire
Larry Burns with Burns Auto takes really good care of the The Multi-Cultural Center vehicles and he always treats them right. It is important that their vehicles are in excellent condition as they transport kiddos, who are our future leaders. During the shut down, it was equally important to have the vehicles running well as we were taking food and supplies out to families in need that come to the The Multi-Cultural Center. Larry Burns is a great person who supports his community.
Bernice Buum
Black Hills Area
Bernice Buum has supported Monument Health for years, both helping patients and families find their way, and sewing items for patients. When we asked if she could make cloth masks during the supply shortages, she gladly stepped up to help. Bernice spent hundreds of hours assembling masks to be distributed throughout Rapid City Hospital. After supplies resumed, she went back to work to create other needed items for patients. We are so thankful to Bernice for her caring and for the quality items that have such a positive impact on our patients and families.
Kristopher Carter
Sioux Empire
Kris Carter has always been a vital volunteer at Tallgrass Recovery but in 2020, even more so. Our program is 80% run by volunteers who come in and work with our guests. They share their experience, strength and hope with the guests during their 30-day stay in our program. Many of our volunteers had to step back during 2020 due to covid. Kris stepped in to replace those we had lost. Whether it was doing a group or mentoring, Kris made the commitment to coming out 3 times a week to help the new person find hope in recovery.
Cell Only
Sioux Empire
Employees of Cell Only, led by Rory Kelly and his family, purchased Easter baskets and goodies for the kids at LifeScape in 2020 and delivered to the children's location. Then they came together again to create May Day Baskets for all of the adult homes for LifeScape residents, then delivered to each home. At a time when our people were unable to leave their homes, Cell Only made a huge impact on their hearts with their kindness and generosity.
Creighton Chambers
Sioux Empire
Creighton Chambers is a young man with a vision and mission! After learning about LifeScape's Mission and the needs during the pandemic, Creighton utilized his Eagle Scout Project and his love for the arts to provide LifeScape with over $5,000 worth of craft supplies! Creighton's leadership provided his troop the opportunity to get involved 'social distancing style volunteering' while empowering Creighton's community to get involved by leaving gently used craft supplies at their doorstep. There were many community members who didn't have gently used to share, instead they Venmo money and Creighton went shopping to pick out crafts he knew children and adults supported by LifeScape would love to use for upcoming holidays. In Sept 2020, the troop picked up the supplies, sorted items, and Creighton delivered the supplies on a small flatbed trailer and the back of a trunk! This abundant craft supply donation has been a saving grace for many adults and children to have meaningful, interesting, and skill-building activities to accomplish during the continued isolation of the pandemic. These craft donations have provided financial savings to people at home, personal choice, a connection to loved ones by offering crafts as gifts, and outlets for creativity. Thanks Creighton!
Tom Chap
Sioux Empire
o Tom is a member of the Master's Builders, a group of regular volunteers for Habitat for Humanity. Tom volunteers his time building houses for those in need of a home. Tom is also a Habitat for Humanity Committee Member & long time board member. Tom volunteered 372 hours in 2020. Without Tom & the other Master's we would not have been able to have built as many homes as we did. We appreciate all of Tom's hard work throughout 2020!
James Christiansen
Sioux Empire
James Christiansen has not let COVID-19 slow him down. James has continued to volunteer throughout the pandemic, to ensure that those in need have a warm meal to eat. James volunteers each month for both Meals on Wheels, delivering meals to those home bound as well as serving & preparing meals for those less fortunate at The Banquet. James is also a volunteer for RSVP (Retired Senior Volunteers Program).
Nila Christiansen
Sioux Empire
Nila Christiansen volunteers monthly packing meals for those who are home bound through the Active Generations Meals on Wheels program. Nila also volunteers 20+ hours per month at Avera Hospital. Nila has a heart of gold & we are so grateful for her service to our community. Nila is also a volunteer for RSVP (Retired Senior Volunteers Program).
Sheila Christiansen
Sioux Empire
Sheila Christiansen has not let the pandemic stop her volunteering. Sheila ensures that those in need of a hot meal receive them by volunteering multiple times each month for Meals on Wheels. Sheila also spends time serving a hot meal to those less fortunate at The Banquet. Sheila is a very active volunteer & does so much for our community. Sheila has also spent time at Feeding South Dakota in the past & is an active volunteer for RSVP (Retired Senior Volunteers Program).
Hannah Churchill
Black Hills Area
Hannah Churchill did not let the pandemic slow her leadership work down. In fact, in some cases, it inspired her to do even more in the community. Hannah served as Chair of the Youth City Council (YCC) in 2020, during which time she also served on the Youth Action Board and Homeless Coalition Youth Taskforce. As chair of the YCC, her work greatly changed with onset of the pandemic. The council was only three months into their inaugural year, and she knew that continued council engagement would be very important. She adapted and organized their meetings virtually. Building stronger relationships with YCC members was a priority and so she implemented a YCC check in when doing the roll call. The personal check ins have continued after they have transitioned back into in-person meetings. This small gesture has helped to build stronger relationships within the council and exemplifies her leadership style of promoting mental health support. She also served as a leader in the creation of various memorandums to the Common Council. These memorandums provided youth insight on topics the Common Council were making decisions on. Hannah's leadership has inspired young people to engage in community work and build a stronger community.
Circle of Friends
Black Hills Area
The ministry of Circle of Friends (CoF) at Open Heart UMC and founded by Gene Mason, was originally about providing a space for members of CoF, including people supported by Black Hills Works, to learn how to work in the kitchen safely. Once COVID hit, Gene saw a need with staff at some of the residential facilities within BHW. Gene witnessed that the staff and homes were not in need of food, but they were exhausted with keeping everyone's needs met while being quarantined. In response to the need he witnessed, Gene, along the Circle of Friends, started Muffin Mondays and Souper Tuesdays. The plan was to provide some much-needed support to the front-line workers in a few of the homes supported by Black Hills Works. And the group has been very busy! In one week, they delivered a total of 250 muffins to six BHW residential facilities, the Hope Center, and Rapid Creek Patrol, as well as soup to four BHW residential homes. Receiving a warm batch of soup for dinner has been a welcome break from cooking for the front-line staff on duty. Thank you, Circle of Friends, for your continued support of BHW!
Citi
Sioux Empire
Employees from Citi initiated/participated in LifeScape's first virtual volunteer activities - doing game nights with folks supported at LifeScape via Zoom! The employees were organized and prepared. Their team was exceptional, prior to and day of the activities. The participants shared positive attitudes and their active engagement empowered the LifeScape gals to be active. The employees' willingness to virtually volunteer during a time of furloughs/working from home/constant change demonstrates that Citi sees the needs of community members and actively takes action to make a difference in any way possible. The volunteers shared FUN & EXCITMENT! We all need a little unique fun in our days to keep life fulfillment. With being in isolation, life is routine with little new opportunities. These employees brought a new and exciting opportunity which lifts the spirits of all! In addition to their volunteer activities, Citi came forward with COVID monetary donations for LifeScape, providing needed funds for additional costs that were constituted by the pandemic.
Mary Clelland
Black Hills Area
Mary Clelland is a 50 year resident of Rapid City. At almost 75 years of age, she has been sewing since she learned back in Junior High. In the spring of 2020, she heard organizations needed masks. She started with the Rapid City Police and Fire Departments. She took them masks weekly until they didn't need anymore. She also made masks for the Rapid City WAVI center. After exhausting those avenues she called RCAS and got a hold of Shirley Fletcher, Executive Assistant to RCAS Superintendent. Later that week, Mary brought "a couple of bags" of masks to Shirley promising more would be coming. To date, Mary has donated more than 1000 masks to RCAS ranging in sizes from youth small to XL adult. When asked how many total masks she thinks she has made for our community she responded, "I lost track way back when I was making masks for the police department, but I think it has to be over 3000 by now." Mary has made a huge impact on the lives of our students at RCAS due to the time, money, and energy she has put into making these masks.
Coca Cola Bottling Company High Country
Black Hills Area
Nic Knapp and other members of his team at Coca Cola Bottling Company High Country were dedicated to LifeScape to ensure we still had what we needed to do our events and raise funds to help local children with disabilities at LifeScape. Nic dedicated himself to putting together the 2nd Annual LifeScape Cornhole Tournament, securing sponsors and materials, then building all the cornhole boards for the tournament. He also recruited participants, maxing the event out. Additionally, he worked to ensure proper social distancing, ensuring a safe event was held. Nic also donated product, sponsored, and volunteered the entire day at the HomeSlice Hope for the Hills Radiothon for LifeScape. And when we needed to feed our volunteers at the event, he reached out to a friend and was able to have lunch donated. He continues to meet with us in person or via Zoom to help us plan for upcoming events and volunteering himself as a connector, a worker, and more. We are so grateful for his giving spirit, his commitment to local kids with disabilities at LifeScape, and his commitment to his community. He shares his time, his talents and his treasure to help.
Coffea Roasterie
Sioux Empire
Coffea Roasterie cares about our community. For the past three years, they have partnered with The Community Outreach to create a coffee roasting festival and raise money to prevent homelessness in Sioux Falls. They initiated the idea for an annual event that has helped us raise nearly $25,000 net and connect with hundreds of families in Sioux Falls. During the pandemic, we worked together to reformat the event online to not only raise money for The Community Outreach but also highlight the fellow coffee roasters throughout the region and support their businesses as well. Dan, Darin, TJ, Abbie, Andrew, and everyone on Coffea's staff are the most cheerful and caring partners. They have given countless hours, sacrificed time on weekends with family, and shared their expertise without limits. Empowering communities both locally and internationally, that meet with coffee growers internationally to share their stories and ensure sustainability. With their partnership with The Community Outreach, Coffea Roasterie continues that heart for creating an empowered and sustainable Sioux Falls.
Kaye Cook
Sioux Empire
Kaye Cook is a volunteer that has been with The Salvation Army for decades. In 2020, Kaye's service was vital to the operation of two of our programs. One was with our kettle counting. Every evening she came in along with her husband and a team of volunteers they put together to count the donations. Now they typically do this each year, but this year it became even more important and even more of a challenge due to the virus. She made sure volunteers adhered to our COVID guidelines for volunteering, wore masks and were spaced a part. The other program she was essential in the delivery of was our Toy Town/Christmas Basket assistance program. Despite COVID, we did not want to take away parents ability to choose toys for their children. This meant we had to change everything about the program from the location, appointment times and how many people could shop at a time. Kaye came every day, welcomed parents, put them at ease, explained the process and wished them a Merry Christmas. She has this wonderful ability of greeting every person like they're already a friend. She does this in all of her volunteer activities across our community.
Corona Help SF
Sioux Empire
Corona Help Sioux Falls was an initiative of over 55 Sioux Falls Churches led by the King of Glory Church and Rich Merkouris to help the Sioux Falls community during this difficult virus outbreak. They coordinated hundreds of volunteer to collect donations of needed items, organize & pack necessity boxes, distribute and deliver to families within our community. For example, they made over 5,700 deliveries of necessity items to those unable to leave home because of the virus. Additionally, they held Food Distributions and gave out over 21,000 food boxes to insure that every child in Sioux Falls had access to daily nutrition. Corona Help Sioux Falls collected and had volunteers donate: Toilet paper, laundry detergent, feminine products, baby wipes, baby formula, and diapers for infants and adults.
Anelis Coscioni
Sioux Empire
Anelis Coscioni founded the Toy Lending Library (TLL) of South Dakota and continues to run it with the help of a group of volunteers. The TLL provides educational toys for children aged 0 to 5 at the public libraries in the Sioux Falls area as well as a few other locations. Each toy is put into a secure plastic box along with a book and delivered to the various libraries and other locations for the clients to check out. When the boxes are returned, volunteers pick them up and deliver them back to the TLL office where Anelis (and others if she is lucky) sanitize them before sending them back into circulation. The TLL is a wonderful resource for families with small children. It enhances the children's learning and development through play.
Dakota State University AdapT Lab
Sioux Empire
Prior to COVID, DSU began partnering with LifeScape to create mobility for kids with disabilities through LifeScape's Go Baby Go program. It normally takes about a half day to meet with the family, begin modifications on a motorized toy car, continue testing with the child, finish modifications/adaptations to the car to allow for the child to take home their car that is fully adapted to the child's specific needs. When COVID hit, we could no longer come together for the builds. Dr. Blessinger and his team at DSU took it upon themselves to find a way to continue this important work to bring inclusivity to children. They worked with therapists at LifeScape to do a "distance build." The therapists met with the family/child, then shared specifications and needs with the DSU team. It took much longer than usual, doing the modifications via Zoom with the LifeScape team. The vehicle was then delivered to the child in Aberdeen. It was a beautiful thing to watch, and meant the world to the family.
Daybreak Kiwanis Club
Sioux Empire
The Daybreak Kiwanis Club chose to bless Family Visitation Center last year by providing ongoing snacks to the children and families that utilize our services. With 100+ children coming through our doors each week we go through a lot of juice boxes, fruit snacks, crackers and cookies. Thanks to the Daybreak Club, replenishment was only a phone call away! Then in October the group donated their time and talents to give our new to us space a fresh coat of paint before we moved. Moving is stressful, however, coming into a freshly painted space eliminated stress while giving our families welcoming rooms in which to visit their children. We continue to receive monthly phone calls from Daybreak asking what our needs are and how they can help us!
Grace Dodds
Black Hills Area
Grace Dodds has been a great advocate and amazing volunteer for a variety of youth led projects in the past year. She currently serves on the Youth City Council and their community relations committee. She is also a leader with the Take ACTion team. In her Take ACTion leadership role, she serves as historian, actor, advocate, and script writer. Her experience and guidance have provided the foundation that the team needs. She leads most of the meetings and she inspires others to engage in the work alongside of her. Using creative social distancing and other safety guidelines, the team was able to shoot a short film about addictions in September 2020. Grace helped to guide these efforts. The team uses theatre to start the discussion on topics that young people can relate to. Grace is also an amazing advocate on the Youth City Council. She serves on the cultural relations committee and is passionate about speaking out about equity, equality, and respect. She is a strong ally to the Native American Community and the LGBTQIA2S community and has participated in a variety of discussions and activities that promote stronger community relations during the pandemic.
Dixie Doyle
Black Hills Area
Dixie has been a volunteer for The Salvation Army as a member of the Black Hills Women's Auxiliary for several years. The COVID-19 Pandemic kept many people home, but not Dixie. Dixie is always glad to help when she can – whether that be helping us distribute coats or school supplies to children in need or setup for our Rescue Christmas Kickoff at the mall. She is passionate about making sure the less fortunate children in our community have something to open Christmas morning, giving hours of her time to helping pack the gift bags for each family registered for the Toy Shop. We know that when there is work to be done, Dixie won't be far behind, doing all she can to improve the lives of those we serve throughout the Black Hills.
Dress for Success Boutique Managers
Sioux Empire
In the midst of the pandemic, Sharon Stoks, Shelley Williams, and Laurie Link continued their commitment to serving women in the community by managing the unseen necessities of the boutique at Dress for Success Sioux Falls, powered by EmBe. From sorting donations to event set up, they met each challenge with flexibility and a heart for our mission. Their stellar work ethic and bright friendship are gift and we are so thankful to have them on our volunteer team.
Alison Eden
Sioux Empire
Before the pandemic, Alison Eden volunteered time to help nearly every department at Siouxland Heritage Museums. With certain events stopped or modified in the last year, some of Alison's regular volunteer work was canceled, but Alison has stepped up in a big way by continuing her work in our Collections department. With her help, the museum has continued to receive new donations, care for our artifacts, and research for new exhibits throughout the pandemic. She even helped us bring the museum to the community by entering historic table settings at the Sioux Empire Fair. Alison's bright smile and spirited attitude are refreshing to be around, and her hard work has helped the museum immensely as we continue to serve the public through the ups and downs of the past year.
Elizabeth Edwards
Sioux Empire
Elizabeth Edwards is a Court Appointed Special Advocate (CASA). CASA volunteers advocate for what is in the best interest of abused and neglected children in the Sioux Empire. In her role as a CASA, Elizabeth became the eyes and ears for the Judge who makes difficult decisions about the future of these children. Elizabeth joined CASA in April 2017, and began working her first case on May 11, 2017. The case involved two children, who quickly captured Elizabeth's heart. The oldest child, a boy, is on the autism spectrum and his behaviors were described as being somewhat violent towards others. Over three and a half years on this one case, Elizabeth's relationship with him went from hair pulling and cell phone grabbing, to hugs, hellos, to calling Elizabeth by her name. The little girl, loved her CASA and enjoyed the many lunches Elizabeth joined her for at School. Elizabeth also never gave up on the mom of these children even when three trials for Termination of Parental Rights were scheduled. From jail visits, to no contact and finally regular communication, this case ended in reunification. Elizabeth is the true definition of a CASA.
Austin Eich
Sioux Empire
Austin Eich has been a CASA volunteer for 3 years and has been appointed to 2 cases. He has been advocating for three boys on his current case for over 2 years. Austin has been a role model to the boys he has advocated for. Prior to COVID-19, he regularly spent time playing sports, talking, and eating lunch with them. Unfortunately, two of the boys on his current case are in a facility that has limited in-person visits, due to COVID-19 concerns. Austin has remained his contact and relationship with the boys by scheduling virtual visits with them. Austin and the boys have been creative in their virtual visits with playing games and the boys performing plays for him. While he misses the in-person contact with the boys, he truly understands the importance of remaining a constant in their life. Austin understands the important role he plays in the lives of the children he advocates for as a CASA volunteer and he makes his role a priority. He spends time forming genuine relationships with the children on his case to recommend to the Judge what is in their best interest.
Lois Facer
Black Hills Area
Lois Facer has been a tutor and former board member for the Literacy Council of the Black Hills for many years. As a member of the Tutor/Student Committee, she helped with training and continual education of many tutors. As an experienced editor, she helped proofread many grant applications and other formal documents. Even while traveling and throughout the pandemic, she still kept close communication with the Literacy Council via emails and zoom. Although Lois just resigned from the board, Lois still made a generous donation at the South Dakota Give event in December of 2020. We really appreciate you, Lois!
First Baptist Church
Sioux Empire
As churches in the area had to suspend or limit services due to the pandemic, outreach groups had to be flexible as well. One group who consistently made it work at Habitat for Humanity was First Baptist Church. "They really stepped up to fill in the voids in 2020 this year and they took pressure off of everyone" said Paul Johnson the Construction Manager from Habitat for Humanity. Together the volunteers from First Baptist served 1,157 hours with Habitat in 2020. In a year where volunteering consisted primarily of small, dedicated groups, First Baptist was one of the best!
First Interstate Bank
Black Hills Area
Due to a key staff member contracting COVID-19, LifeScape Rapid City's annual Hope for the Hills Radiothon 2020 had to be rescheduled. With the date change lead to the venue no longer being available.First Interstate Bank graciously stepped up to offer us a large suite in their downtown Rapid City location, so that we could still hold the radiothon. They were so accommodating and supportive of our mission. FIB truly saved the day by helping at the event, coordinating with other vendors on our behalf, and ensuring that the event went off without a hitch. We are so appreciative of their willingness to step up and be a force for good. In addition to supporting the event with space, they made a significant contribution to support COVID-19 relief efforts. Thank you, FIB!
First Presbyterian Church
Sioux Empire
First Presbyterian Church supported The Multi-Cultural Center by not only giving money to cover COVID interpreting and translation costs but furnished face masks for the community. Face masks were given to the homeless, the SF Police Dept., Smithfield workers, ASP families that attend MCC and a variety of other places. First Presbyterian Church gave money to CoronaHelp Sioux Falls. They haven given coats to the homeless during this time, been a mobile food pantry and provide PPE material for teachers. This is an amazing church that truly supports the Sioux Falls community.
Michael Fletcher
Sioux Empire
In the fall of 2018, a University of Sioux Falls student cold called Special Olympics South Dakota to arrange a meeting to discuss a potential internship. His name was Michael Fletcher. Michael had a very basic idea regarding the mission of Special Olympics, but he admitted he had no idea what he could do for us. As we chatted, it became very clear Michael was passionate about health and fitness. He shared his own fitness journey from being an over-weight truck driver to where he was at the time: a student at USF on the GI Bill studying exercise physiology and working hard to not only talk the talk but to walk the walk. By the end of that meeting, it was decided we would both take a chance on each other and start a brand new program that didn't even have a name. It was like building a house without blueprints. In the 18 short months since that meeting, Michael has lead approximately 60 hours of face to face Fitness Club workouts and 30 hours of workouts with athletes who attend Lifescape programming. He was also responsible for organizing and analyzing the health metrics we gathered at our kick off and wrap up events for our Fitness Clubs. Michael isn't simply leading workout sessions, he is also engaging with his athletes. He laughs, jokes and genuinely cares about everyone who crosses his path. When COVID-19 blindsided us, we were suddenly faced with the task of building another house. This time, however, we had our architect already in the fold. Since March, Michael has lead over 20 hours of virtual fitness programming and he intends to continue until it's no longer needed. In addition to all of these amazing contributions, Michael volunteers at as many events and fundraisers as his schedule allows.
Lee Fondern
Sioux Empire
Lee begin volunteering with The Salvation Army in the Fall of 2019. He helped with different special projects on an off and on basis, but when COVID hit last year, he stepped up in a major way for us. Unfortunately, we lost our daily emergency food pantry volunteer because her young children were now out of school during the day. Lee moved right into filling this void, making sure our pantry was stocked, assisting people with their food requests and letting us know when items are running low. When Major Marlys started a Care Box Program to serve those who found themselves without enough food resources due to the pandemic, Lee jumped right in. He begin assisting Major with the shopping, packing the boxes and doing deliveries. Last June we found out Captain Crystal was being moved to a different Salvation Army location. This left a gap as she drove one of our monthly Senior Commodity Food Box routes. Lee stepped in to help in this program area as well. Lee is amazing. He comes in each day with a smile on his face, says hello to everyone and is a welcomed presence for everyone who meets him.
Fountain Springs Church
Black Hills Area
Fountain Springs Church (FSC) is a lighthouse, their beacon of light shines for anyone who is seeking help. And if they haven't heard from you – they reach out with….how can I help you today? FSC was there at the ready when the pandemic hit our community. The first question they asked was how can we help? It was also their second question and their third…they were ready to help meet any need that came their way, with any resources they had. FSC partnered with many organizations, including the Helpline Center and Feeding SD to deliver necessities/boxes of food to individuals that where homebound to ensure that our friends/neighbors received basic necessities but also the support many needed during this challenging time. FSC is about community impact – with the tagline – make a difference in YOUR community! This model of service based giving resonates in all they do. They value the opportunity to lend a hand wherever it may be needed to connect their members to causes that matter. If you have a desire to serve, they will do their best to connect you to it. They support many nonprofits in our community with regular "calls to action."
Carmen and Madeline Freeman
Black Hills Area
Carmen and Madeline Freeman have been everywhere at Feeding South Dakota, helping out with the mobile distributions around Rapid City and at the warehouse as well. Carmen's dad jokes (accompanied by Madeline's eye roll) contribute to the camaraderie of these volunteer events. The Freemans also contribute tremendously by bringing young missionaries from the LDS church to help out at the various distributions in the Rapid City area.
Judy Frie
Black Hills Area
Judy Frie has individually and with others created a food bank at Unity of the Black Hills. She and her husband, Jim, deliver food and other essential items to people affected by the pandemic. She has made over 1000 face masks for Oyate -- a medical clinic for Native Americans, and more than 200 for other individuals and organizations. Because we are not large enough to hire a secretary for the congregation, she has volunteered to have the phone with her so that she gets the calls for assistance and information. She takes in meals for those people shut in with covid or advanced age. She sits with people who have a loved one dying. She is literally the "good will ambassador" for Unity of the Black Hills. She welcomes, she reaches out, she fills a need when she sees it.
Jeanne Galbraith
Black Hills Area
As many people have during the pandemic, CASA volunteers were restricted to having virtual or distanced communication with the children they are assigned to advocate for. Jeanne is currently advocating for 18 mo. old boys. She really took the challenge & has made enormous effort to maintain her weekly contact with the kids virtually. Jeanne found ways to include some of the kids' physical therapy & improving their developmental milestones into her visits by having the kids show her how well they climb, step over blocks, utilize their fine motor skills, & identify objects around their foster home. Jeanne has also offered advice & encouragement to other CASA who may have been hesitant or struggled keeping kids interactive on virtual visits. Jeanne has taken the extra steps to help the CASA program maintain the focus of our mission during the peak of the pandemic; to be the safe and nurturing relationship for every child in the court system.
Geotek Engineering and Testing
Sioux Empire
Geotek Engineering & Testing put in 351 volunteer hours for Habitat for Humanity in 2020.. They were awarded the 2020 Corporate Volunteer Group of the Year. They helped build a home in our Habitat Annex that was later moved and finished on site. They also helped panelize walls for homes we finished in the winter of 2021. "The Geotek team has made it a priority to give back to the community each year by working onsite with us to help build homes during our winter months", said Rocky Welker the Executive Director at Habitat for Humanity. "The beginning of 2020 was no different. Geotek stepped in a huge way and volunteered their time over several weeks to help keep us on track for our build season."
Girl Scouts -Dakota Horizons
Black Hills Area and Sioux Empire
Girl Scouts have a long tradition of making the world a better place, knowing the importance of community service, and the value of giving - particularly during unprecedented times like the COVID 19 Pandemic. From the onset, our Girl Scouts stepped up to take action – making masks for frontline workers, earning patches to educate others to remain safe and becoming pen pals to nursing home residents. Girl Scouts even focused their Gold Award Projects on relief efforts such as ear savers for medical teams and mental health education for students struggling with the sudden changes in schedule, education, and connection to their peers. Our Girl Scouts, together with our volunteer Board Members and council staff collaborated with businesses in their communities to coordinate the donation of over 11,400 packages of Girl Scout Cookies to frontline workers. The gifted cookies were an opportunity to say thank you and show support to health care facilities, nursing homes, lunch programs, police officers, schools, over-the-road truck drivers and others who were impacted.
Carolyn Goldammer
Sioux Empire
Carolyn Goldammer has made over 2000 masks for folks during the pandemic, many of them for Church on the Street, and our ministry of Laundry with Love. Her gifts have allowed us to continue to do our laundry ministry safely. Carolyn is a gift and has shared her skilled craftsmanship with so many.
Good Earth State Park Volunteers
Sioux Empire
As with many companies, organizations and groups in March of 2020 Good Earth State Park shut down at the beginning of the global pandemic. Prior to this our visitor center saw thousands of visitors to the park's visitor center, trails and programs. Most of this came to a screeching halt. Good Earth has more than 40 active volunteers with 95% of them being over the age of 65. While the offices were closed the trails remained open and saw a huge influx of visitation. When it was time to reopen, we knew there would be an understandable hesitation from volunteers. Most volunteers asked about the changes, made personal adjustments and came back full force. This group of volunteers enables the park to offer safe amenities to the thousands of people who visit. From landscaping the outdoors, disinfecting the visitor center and offering great customer service the Good Earth volunteer group allow the limited park staff to provide the best experience to the park users. Good Earth State Park would not be the excellent park it has become without these volunteers.
Joel Greene
Sioux Empire
Joel Greene has been a long time mentor for the Sioux Falls School District. Although the pandemic shut schools down in 2020 & has not allowed mentors back into the schools, Joel continues to work with kids throughout the spring & summer months of 2020 to ensure they were able to meet the reading requirements when going back to school! Joel found alternative ways to mentor kids by working with them over the phone or meeting them outside or on the front porch to hold his mentoring sessions during 2020. Joel has an amazing heart for volunteering & making a difference in kids lives. Joel continues to work with elementary students on a weekly basis helping them improve their reading skills. Joel is also an active RSVP (Retired Senior Volunteer Program) volunteer.
Michele Gregg
Sioux Empire
Michele Gregg has volunteered with Siouxland Heritage Museums for several years, often helping with educational programs and museum events. With many of the museum's large-group events canceled during the pandemic, Michele's usual volunteer opportunities were no longer available. However, Michele was eager and willing to help with anything, so she became one of our regular volunteers in the Old Courthouse Museum Store after the museum reopened in the summer. Michele brings a friendly face and an upbeat attitude every time she volunteers in the store. The visitors she helps are always impressed by the wonderful service Michele provides, helping them find an educational book, the perfect gift, or something fun to remember their trip to the museum.
Geneva Grooters
Sioux Empire
Geneva Grooters, Washington Pavilion of Arts and Science Volunteer, thrives on serving wherever and whenever she's needed most. Geneva's capacity for service can be summed up as, "Let's make a day of it!" Geneva uses her lengthy commute to her advantage so she can double or triple up on fulfilling multiple volunteer requests in the same day. It's not unusual for Geneva to assist a Pavilion event in the morning and usher for both an afternoon and evening performance before heading home. Matt Cook, the Pavilion's former House Manager, said, "Geneva is someone who will always step up. Geneva will often sign up for volunteer shifts that no one else does, and has been a backbone of support and knowledge for the entire team of ushers. She treats everyone with kindness and fairness, and has a perpetual joy that is hard not to share." Geneva has volunteered at the Pavilion since September of 2010 and has served nearly 1,400 hours during her tenure. She has not let the pandemic keep her from continuing her valuable usher & event service and her unwavering commitment to delivering the mission of the Pavilion offers hope to her fellow volunteers, Pavilion guests, and the organization as a whole.
Guests of the St. Francis House
Sioux Empire
When the opportunity arises, and I call for volunteers many Guests of the St. Francis House hands are raised. During these uncertain times they were more willing than ever to fill that gap. Guests of the St. Francis House volunteered with Samaritan's Feet helping to sort and organize hundreds of shoes to go to children and adults in our local area. This year the annual Keep Keloland Warm coat drive was almost cancelled. St. Francis House offered to be the distribution point so that this very important event could continue. Our guests, took the coats in, sorted the incoming items, and organized them by size and gender. As agencies submitted their orders our guests were proud to fill them. When a need for volunteers was announced by The Banquet many of our guests stepped up. Our guests were excited with the opportunity to give back to an agency that plays such a vital role in our community and their lives. But that's not all, in the past our guests have volunteered filling sandbags to combat local flooding, helped clean up in the community after tornadoes and ice storms. Whenever there is a need for volunteers, guests of the St. Francis House have been eager to serve.
Kinzie Gullikson
Sioux Empire
This year Covid threw all of the students at Augustana for a loop. Kinzie really stepped up to the challenge and made a huge impact. As Teen Town chair of SALT, Augustana's student led volunteering club, Kinzie continued to make volunteering accessible to all students throughout the pandemic. Kinzie met weekly with other SALT members (virtually) to keep the spirit of service alive at Augustana. She spent months fundraising and buying gifts for the Teen Town program, which works in conjunction with the Salvation Army to provide gifts to families at Christmas time. She helped provide gifts to over 300 teens in the Sioux Falls area.
Cindy Haiar
Sioux Empire
Cindy Haiar has stepped up throughout the pandemic volunteering at Food to You Mobile Food Pantry of Sioux Falls. Cindy helps with registration, providing a cheerful conversation & a friendly face to welcome guests. Cindy volunteers weekly at the food pantry & also serves at Necessities for Neighbors each month. Thank you for making a difference Cindy!
Lawrence "Danny" Hammer
Sioux Empire
Lawrence 'Danny' Hammer is a substitute driver for the Meals on Wheels program. He is the back up driver for routes that are not covered by other substitutes. MOW calls Danny in the morning to see if he is available to drive routes which have not been covered. We tend to call Danny 4-5 times a week to take a route. The COVID-19 Pandemic, not only changed policies for the MOW program, but also increased our communities need for home delivered meals. During the first few months of COVID-19, we had quite a few volunteers quit due to being in the high risk category, however, we also gained individuals willing to help, but we still depended on our back up drivers. Danny still allowed us to contact him almost on a daily basis to delivery routes. In 2020, Danny has driven well over 250 hours and 2500 miles for the MOW program. These volunteer hours and miles have impacted thousands of clients by delivering a nutritious hot meal over the lunch hour and providing a daily check in with a positive attitude and a friendly "masked" face. We truly could not run this program without great volunteers like Danny!
Alyce Harich
Black Hills Area
Alyce Harich has dedicated many years to The Spearfish Senior Center. She currently serves on the board of directors as Treasurer where she spends many hours on a weekly basis helping in the office with accounting tasks. COVID-19 brought on a myriad of issues and Alyce was a key player in making sure our organization was able to stay afloat during such a stressful time financially. The Spearfish Senior Center has been a viable part of the community for over 40 years and without volunteers like Alyce, we would not be able to continue our mission. Alyce is a committed volunteer that is keeping our Senior Center active and thriving.
Michele Harlow
Black Hills Area
Micki has been a volunteer with Passages Women's Transitional Living going on 8 years as a bible study leader, an organizer for our month end celebrations and helps in many areas needed. Her passion and faithful service has continued during the pandemic and she definitely impacts the woman with love and kindness as they transition into the community. Passages is a program for homeless women or women exiting prison from a drug or alcohol addiction. They enter our program ready to change and make healthier choices, find jobs, reunite with their children and to stay sober. Micki's services has helped the participants in many ways for them to restart their lives. She has affected the lives of about 100 women. We are very appreciative for all Micki has done and continues to do. She is awesome!
Cathie Harris
Black Hills Area
During the Covid-19 Pandemic, Cathie Harris increased her street outreach to fill in the gaps. Cathie rented a truck to pick up 10 beds donated in Wall and personally delivered them to newly housed homeless families throughout Rapid City. Cathie was dropping off food boxes while taking many homeless to medical appointments or to get new identification cards. Cathie made it a point to attend the funerals of her street friends, knowing attendance would be scarce. Cathie was the one consistent face to all the homeless who knew she would not leave them during the pandemic. Cathie put her love and kindness for the homeless above the suggested cautions of Covid-19. Whatever was needed; whatever it took, Cathie was there.
Harris Law & Co
Sioux Empire
Individuals from Harris Law & Co really stepped up to our organizations challenges & needs in 2020. The group helped ease the task of navigate the pandemic & keeping an organization running by serving Habitat for Humanity's mission through their involvement in our annual Women Build, as well as, taking on leadership roles on the Habitat for Humanity Board of Directors. As fundraising during a pandemic created its own challenges, Harris Law helped rethink the wheel & organized a food truck fundraiser for Habitat for Humanity in 2020. Harris Law & Co was awarded the 2020 Neighborhood Revitalizations Group of the Year – a well-earned award for stepping up & going above & beyond to ensure Habitat for Humanity continued to succeed despite a global pandemic.
Sharon Hasvold
Black Hills Area
After Sharon Hasvold retired from Monument Health, she stayed connected as a volunteer helping patients and families get to where they need to go. She agreed to take on the role as Volunteer Auxiliary President, and kept the board active and engaged by being creative during Covid and social distancing. When it was time to have volunteers return to the hospital, Sharon was the first in the door. She has a lot of passion for our community hospital and is a great advocate for what we do. She is always kind and caring and makes the experience better for people coming into the hospital. You couldn't find a better friend when you needed one, during a time when no one wanted to come to the hospital. We are thankful for Sharon and her level of compassion and commitment to serving others. Sharon leads by example with grace and humility, and a strong human connection with others.
Jack Helin
Sioux Empire
Jack is a long time Habitat for Humanity volunteer & a member of the Master's Builders, a group of volunteers who share their home building talents with Habitat for Humanity on a weekly basis. Jack volunteered 228 hours throughout 2020, despite the pandemic. Jack is an amazing volunteer, without his work & the work of the Master's Builders Habitat would not have been able to complete their 2020 home builds.
Helpline RSVP
Sioux Empire
For holidays, the St. Francis House loves to make treat bags featuring cute crafty notes for our guests. We usually do this in-house as they can often be a little complicated or have many steps to put together correctly. Doing them in house assures that a staff member can be present to assist as needed and make sure the projects come out as desired. Then the pandemic arrived. With volunteers not able to come and do the work here we had to find other alternatives. Enter the great folks of RSVP. Contacting Jessica Schulte, she arranged to have several individuals from RSVP assemble a wide variety of our goodie bags. Dropping off all the components at RSVP we were a little nervous that no member of staff would be there to guarantee that bags were put together correctly. We had no reason for fear. The individuals for RSVP put together hundreds of bags for us and did so accurately, exactly the same as the sample bag we had sent. Staff of the St. Francis was amazed, grateful, and relieved. The members of RSVP really stepped for us and for our guests. The holidays wouldn't have been the same without them.
Geri Hento
Sioux Empire
Geri Hento has volunteered for the past 10 years at Sanford Health. She currently volunteers in the gift shop and has been volunteering every Wednesday evening, not even the pandemic has stopped her! Whatever you need done Geri is there to get it done. She was an excellent addition to the Sanford Advisory Board in 2017 and helped to approve gift shop funds for scholarships and equipment requests. Presenting a college student with a gift shop scholarship was another one of her accomplishments during her time on the board. That is not all, Geri is also a very talented seamstress and has been making surgical hats for the Children's Hospital for the past 9 years. In addition, since COVID-19 hit, Geri has been sewing homemade masks to protect visitors, patients and staff for Sanford. She also knits prayer shawls for patients who need some TLC while in the hospital. Geri is also an active volunteer through the pandemic at Habitat for Humanity Restore & RSVP (Retired Senior Volunteer Program). Geri is an amazing volunteer to Sanford & all of Sioux Falls!
Hunter Herzog
Black Hills Area
Hunter Herzog is a dedicated young leader in our community. He served on the Youth City Council in 2020 and prioritized his efforts with the mental committee work. He volunteered to co-lead the mental health committee efforts just at the pandemic started. Most of the committee work has been virtual since March of 2020 and their efforts promote youth mental wellness. They created a vision statement and started their work by collaborating with experts and service agencies in the community. Hunter took the lead in connecting with collaborative community partners. Hunter participated in the "A Community UNITED," web panel discussion sponsored by Newscenter 1 & United Way that focused on youth mental health. He also helped to co-lead the YCC committee's - Cheer for the Holidays project. The group collected fun motivational items and organized them into gift bags. The gift bags were then shared with RCAS counseling services and McKinney Vento program. Hunter touched the lives of many community members, including his peers during the pandemic by raising awareness and advocating for additional support. His commitment continues to strengthen and support mental wellness of young people.
Harlow Hofer
Sioux Empire
Harlow Hofer was an amazing asset to Habitat for Humanity Restore this year & did not allow the pandemic to slow him down. Harlow was just awarded the Habitat Spirit Volunteer Award for 2020. He helped us so much during 2020. Harlow did 375 hours in 2020. Helped with so many donations to Habitat & helped make sure donated appliances worked before they went onto the sales floor. Without Harlow's help we wouldn't be able to get items on the sales floor as fast as we do! We appreciate all he does!
Linda Hoff
Sioux Empire
Linda Hoff is a long time Habitat Restore volunteer. Linda has not let the pandemic slower her down. Once the Restore opened in Spring/Summer 2020 Linda was happy to step up & fill in volunteer shifts that needed help. Linda is a cheerful smile when customers & donors alike enter the Restore. Always positive & friendly to all. Linda is also an active volunteer for RSVP (Retired Senior Volunteer Program).
Sharon Hofstad
Sioux Empire
Rock Steady Boxing is an intense fitness program to help those fighting the disease of Parkinson's. The program has been in existence for 4 years in March. We have over 50 fighters - 6 whom live at The Inn on Westport and over 45 that live in the community and come in to take classes. Because we challenge our boxers in class -our "Cornermen" volunteers - keep our fighters safe and help them work hard and not fall. When Covid hit - we had to close our classes down last March to keep our residents safe. Like many living in assisted living and nursing homes. Our residents felt isolated and lonely. Sharon Hofstad had just started volunteering early in 2020 and had created a wonderful relationship with the boxer Mary, whom she helped 2x week. Sharon took it upon herself to write Mary a long detailed letter and cards at least 1x week. She continues to do this to this day! It means so much that the outside world has not forgotten our boxers. Sharon also knits blankets for the homeless as well. She is an amazing person and dedicated volunteer.
Vicky Hogrefe
Black Hills Area
Vicky Hogrefe has been a Court Appointed Special Advocate (CASA) volunteer with the Northern Hills CASA Program since 2013. She has advocated for 13 children from six families. During COVID-19, Vicky was appointed as an advocate for 3 children. She took the necessary precautions and visited with the children via Zoom or in outdoor settings when needed. When it was safe, she continued to support the children by participating in family visits, taking the children hiking and to the park, and transported the children to counseling as needed. While the pandemic did change some of the type of contact, she did not waiver in her ability to speak with the children and remained a consistent contact in their lives.
Holiday Inn Rushmore Plaza
Black Hills Area
Holiday Inn donated their parking lot free of charge to meet with VA standards (due to COVID-19) to host the Veterans Resource Fair outdoors, so that our local veterans could receive warm weather items before winter, and services from the mobile health units such as flu shots, and mental health counseling.
Tom Holmes
Sioux Empire
Tom stepped up throughout the pandemic as a welcoming face to evening staff at the Avera Dougherty Hospice House. Due to COVID-19 restrictions, Tom was not able to go into patient's rooms, however found alternative ways to be of assistance at the Dougherty House. Tom stepped up & continued to volunteer even when his duties changed. Tom helped with various tasks like stocking shelves & occasional maintenance work. We appreciate Tom's willingness to help throughout the pandemic.
HomeSlice Media Group
Black Hills Area
HomeSlice Media Group took on doing the Annual Hope for the Hills Radiothon for LIfeScape over the past year. They created montages, promos, and volunteered their time and resources to broadcast live from all their radio stations to share stories of local children with disabilities supported at LifeScape. Additionally, they assisted in promoting other events as well at no charge. It takes many hours to create montages and promos, in addition to the day of the radiothon itself, which is 11 hours on air, not to mention the set up time, testing time, etc. It would've been very easy for them to decide not to do the event in light of COVID, and since this was a new event partnership with them. They chose to move forward the mission of LifeScape, empowering children to live their best life. They chose to help raise more than $27,000, with all money staying local to benefit children with disabilities. These events make all the difference in LifeScape being able to provide services and specialized equipment for the children they serve. We are so grateful for them all. They made a significant impact for children in western SD.
John Homstad
Sioux Empire
John has made quite an impact for Habitat for Humanity & the Sioux Empire Community through is continuous volunteer work, building homes for those in need. 2020 was no different for John, as he did not let the pandemic slow him down. John stepped up & filled in throughout the year despite COVID19. John is a regular weekly volunteer for Habitat for Humanity through the Master's Builders group, as well as awarded individual Volunteer of the Year in 2020. Paul Johnson, Construction Manager for Habitat for Humanity noted "I'm not aware of John taking a day off throughout this chaotic season. If the Master's had a work day, John was the 1st one there." In total John volunteered 472 hours for Habitat building homes last year.
Chloe Houwman
Sioux Empire
During the course of the COVID-19 pandemic, Chloe Houwman logged over 50 volunteer hours. She served meals to those in need at The Banquet numerous times, volunteered with The Salvation Army's Angel Tree at Christmas time so that all children could get gifts this year, and wrapped presents with the Children's Inn.
Melissa Howes
Sioux Empire
Melissa Howes was the Chairperson of our fundraiser, Taste the Goodness which benefits the Bishop Dudley Hospitality House. Typically this event brings in 800 people, outdoors tasting food, wine, craft beer, and having a good time but in 2020 we faced many challenges to raise the funds BDHH desperately needed. As the chair of the event, Melissa was charged with lining up food vendors. As you know the food industry was hit hard in 2020 so it was difficult to make asks for food donations but Melissa's giving heart and spirit found unique ways to make it happen! Melissa was also a big part of securing volunteers for the event. Over 300 volunteers were needed! Her big heart and friendly personality paired well to help lead our committee to a successful event. Because of the unknown challenges the pandemic caused, we lowered our financial goal but with the amazing leadership Melissa provided, we were able to surpass the financial goal that was set prior to COVID-19. We are so grateful for Melissa and her hard work and dedication to the Bishop Dudley Hospitality House.
Tom Hoy
Sioux Empire
Tom Hoy volunteered 107 hours in Habitat for Humanity Greater Sioux Falls ReStore last year! He was one of the first volunteers to sign up when our ReStore opened back up after we were closed for 11 weeks. Tom does a wonderful job assisting customers in our ReStore. We look forward to seeing him when he volunteers!
Mary Ihli
Sioux Empire
As many organizations, Avera Dougherty Hospice House was shut down to volunteers in 2020. However, Mary knew there was still a need throughout COVID-19 & wanted to make a difference. Mary provided homemade pies & baked goods for the Avera Dougherty Hospice House. Although volunteers were no longer allow in inside, Mary continued to provide the staff & families who had loved ones staying at the Hospice House with some extra love & support through her baked goods.
Emma Johnson
Sioux Empire
Since 2018, walking ray of sunshine Emma Johnson has served as a giving and conscientious volunteer at the Washington Pavilion. Emma's broad of scope of volunteering includes assisting countless summer camps and classes as well as serving in the Pavilion's museums and with special events for the public. Through her Pavilion volunteering, Emma has formed bonds with hundreds of students, allowing them to get the most out of their educational experiences and discover the joy of learning. Kaia Hedrick from Pavilion's Education office said, "Emma is a ray of sunshine to whomever she encounters! She has served as a positive, encouraging influence to the students who attend summer camps and special events at the Pavilion. Emma exemplifies the Spirit of Volunteerism Award because her true spirit, deep within, is for giving back, helping others. She comes to serve, and it's not about her. The joy-filled spirit she has is contagious and a blessing to be around!" Emma hasn't let the pandemic keep her from continuing her versatile Pavilion service and her enthusiasm for serving others, even in these strange circumstances, is an inspiration that we should all aspire to.
Lou Johnson
Sioux Empire
Lou Johnson has volunteered at Alpha Center for several years, focusing on maintaining the cleanliness of Alpha Center's building. When the first COVID-19 cases were confirmed in South Dakota, this need became even more essential. Lou faithfully disinfected surfaces and cleaned Alpha Center week after week during evenings and weekends, which is no small task since the building is nearly 8,000 square feet! Lou has always completed her tasks with joy and has been an incredible blessing to the staff, volunteers and clients who benefit from being able to use a safe, clean space. As the staff started integrating clients back to in-person appointments, Lou paid special attention to high-traffic locations in the building to ensure everyone's health and safety. Many companies pay up to $500 a month for cleaning, and our team is humbled by Lou's willingness to volunteer her time for this task. Lou is an unsung hero at Alpha Center, and her decision to help in this way allows staff to have more time to meet with clients and other critical tasks. Her gift of maintaining Alpha Center's physical appearance is appreciated by many, even though they do not know she is the one who deserves credit.
Patrick Jones
Black Hills Area
Patrick Jones called both his CASA kiddos (brother/sister) on a weekly basis. Sent the little boy cards regularly, often times trying to find the requested "dinosaur" card. He enjoyed listening to the songs his little guy made up. He visited with the kids about football, school, family and many other topics! The young lady was placed in a facility out of the area. He helped set up calls between the siblings to make sure they were able to keep in touch. Relayed the "I love you" messages between the brother and sister. He not only maintained his relationship with the kiddos, he helped a brother and sister stay in communication with each other.
Priscilla Jorve
Sioux Empire
Priscilla Jorve has been with Feeding SD for several years packing boxes, along with sorting and labeling food. She's also helps with many mailings and paperwork and has even helps to answer our phones from time to time. Even throughout the pandemic Priscilla wanted to stay active & help as much as possible. Nothing can slow her down! Everyone at Feeding South Dakota LOVES Priscilla! She is such a bright, positive person and always willing to help in any way she can. Priscilla just celebrated her 90th Birthday! When asked what her secret to not only making it to her 90th birthday, but also thriving, she said it's staying active and involved in your community and helping others as much as you can. Priscilla is also an active volunteer for RSVP (Retired Senior Volunteers Program) & prior to the pandemic was also very actively volunteering with Habitat for Humanity & Good Earth State Park as well. We are so thankful for all the work Priscilla does for our community!
Dan Kaiser
Dan Kaiser joyfully showed up at the Make-A-Wish office to give our exterior a much-needed spruce-up. He cleaned up branches and leaves, powerwashed our public bench and garden area, reshingled and stained our wishing well, and even de-weeded and spruced up the grass. Dan spent several days at this spruce-up project, making our office a brighter and cheerier place. His kind actions brought hope to our staff, volunteers and wish families by brightening up our office space. He also volunteered as a wish hero, raising critical funds to make wishes come true! Dan is one in a million!
Laurie Kalda
Sioux Empire
Last March Avera@Home Hospice had an immediate need for masks for our hospice visitors and staff. Laurie started sewing and delivered numerous batches of beautiful masks for hospice use. This filled a community need and was much appreciated.
Katrina Kalo
Sioux Empire
Katrina Kalo is an incredibly devoted volunteer at Sioux Falls Area Humane Society. She willingly came in 4-5 days a week during the pandemic when we closed to take care of the dogs in our care. She volunteered 4-5 hours every time she came in and volunteered over 630 hours in 2020. Trina Walked the dogs, cleaned kennels, trained the dogs, educated adopters about animals, and coaxed terrified dogs into trusting humans again. She goes above and beyond with the dogs, always making sure they have correct fitting collars, noticing any medical concerns, she even stays with potential adopters and teaches them techniques that will help the animal become more comfortable. She also boils chicken every few days so the dogs can have a treat that won't upset their stomachs. She cares for each and every one of these animals like they are her own. She is extremely friendly to the people that work here and that come in to adopt. She has complimented many employees on their hard work and she can't know how greatly that is appreciated. Thanks to her our job is easier. Trina is a friendly face that we can always count on.
Katie Kayser
Sioux Empire
Katie Kayser has supported Avera@Home Hospice staff throughout the year with treats and gift cards. If a request is made, Katie is one of the first to respond. The staff asked for additional activity blankets for patients with dementia and Katie donated a blanket in no time.
KBACK Radio
Sioux Empire
Frank used his station, KBACK, to share the work of LifeScape through a 2-day radiothon (rockathon), inspiring his listeners to give to LifeScape through sharing music montages of the children and adults supported at LifeScape. He created the montages, did promos, and donated 2-days of airtime on his station. Additionally, he supports LifeScape's other events by sharing them on his station. Frank also brought in LifeScape to be the beneficiary of the 3rd Annual PorkPalooza event. This is a great community event that is free to the public, showcasing local food, local music, and local beverages. This event was pushed to a later date due to the pandemic, but it was held in a manner that encouraged social distancing and following other CDC guidelines to provide a safe outdoor event for the community that benefitted local kids and adults at LifeScape. We are excited that they will continue to do this event this year as well as a benefit for LifeScape. Frank also assisted in other events, providing streaming services and assisting in making events hybrid or virtual only. He does this at deep discounts and often times at no cost to LifeScape. We are so grateful to KBACK/Frank.
Sandra Keeley
Sioux Empire
Sandy Keeley volunteers at Avera Dougherty Hospice House. She responded early in the year by sewing masks for Dougherty staff and visitors. This was very helpful as there was an immediate need for as many masks as possible. Sandy has also contributed activity mats for patients with dementia; these mats are very useful for some patients who just need something to do with their hands. Hospice volunteers have not been able to volunteer with patients but Sandy has found very impactful ways to support the hospice program.
Grace Kelly
Sioux Empire
This year Covid threw all of the students at Augustana for a loop. Grace really stepped up to the challenge and made a huge impact. As Recurring events planner of SALT, Augustana's student led volunteering club, Grace continued to make volunteering accessible to all students throughout the pandemic. Grace met weekly with other SALT members (virtually) to keep the spirit of service alive at Augustana. She worked extensively with Augustana's campus cupboard, a food resource for the Augustana community. She worked to spread the word about the resource and line up volunteers to staff the cupboard. She stepped up to volunteer at the cupboard for countless hours as well
Earl Kemp
Sioux Empire
Earl Kemp is a member of the Master's Builders group at Habitat for Humanity, volunteering weekly. Earl also helps facilitate his church group to help build houses with Habitat once a month. Not only a builder for Habitat, Earl also volunteers on the Board of Directors as a committee member. During 2020 Earl did not let COVID19 slow down his dedication to Habitat for Humanity & volunteered 213 hours. "Earl is a dedicated volunteer at Habitat. I enjoy his enthusiasm for building homes for those less fortunate & he always has a good joke to tell." Said Brittany Bandstra, Volunteer Coordinator at Habitat for Humanity.
Kristin Kiner
Black Hills Area
Kristin Kiner works as our Chairperson on the Youth Taskforce Committee for the BH Regional Homeless Coalition. We were asked by the National Runaway Safeline to preview a documentary called American Street Kid to help develop a discussion guide. Kristin took this initiative and corresponded with the national organization to make screenings, discussion groups and made sure the Coalition would get credit for the hard work. Kristin has given up so much time and energy to her chairperson role of the Youth Taskforce and we are grateful to her commitment. Due to her hard work, the Youth Taskforce committee is now holding a state position for the SD Housing Authority and now being recognized on a national level for the work on this documentary. She also holds a vital role in bringing a new project called Safe Place to our community as well. She is constantly looking on how to get youth involved and include their voice at the table. We are VERY fortunate to have her a part of the BH Regional Homeless Coalition.
Cindy Korman
Sioux Empire
Cindy Korman co-chaired the silent auction portion of our Taste the Goodness event benefiting the Bishop Dudley Hospitality House. Cindy started procuring items for our fundraiser at the beginning of the pandemic when restaurants and businesses were really hurting. She lead our committee in a pivot to create an auction that was truly unique! It was Cindy's responsibility to make donor asks, track all items in our database and online giving platform, create auction listings, and create event day logistics. She was in the office constantly and even created a new workflow to help motivate the committee members and make it super easy for them to be successful. This new approach to the auction brought its own set of challenges but Cindy persevered! Her worked paid off with an increase of over $12,000! With all proceeds going to the Bishop Dudley House that was a big win!
Dave Larsen
Sioux Empire
Dave Larsen is a member of our Master's Builders at Habitat for Humanity Greater Sioux Falls. The Master's are a group of dedicated volunteers. Due to COVID we did not have as many volunteers as we normally do. We are thankful that after we were shut down for 11 weeks the Master's were ready to volunteer again with precautions in place. Dave volunteered 230 hours in 2020.
Floyd Larsen
Sioux Empire
Floyd Larsen has been volunteering in the Active Generations fitness center through the whole covid pandemic. He volunteers in the fitness center 4x a week for about 3 hours each day. When he volunteers, he makes sure all of the fitness equipment is safe and sanitized before the next person uses it. He also takes care of the maintenance of the machines and fixes them if needed. We have a strict policy about how many people can be in the fitness room at a time. Floyd makes sure members are safe and that they stay 6 feet from each other. All machines are sanitized and cleaned before he leaves each day and washes all the dirty rags and fills all the wipes and cleaners. Floyd keeps our members safe and healthy and they love having him around to make sure all equipment is safe and sanitized!
Leelan Larsen
Sioux Empire
Lee Larsen has been volunteering at Project Car for years, providing rides to those who are unable to drive or do not have the means to drive. Project Car provides rides to those who need a ride to an appointment like the doctor or dentist. They also provide rides for to those who volunteer in our community & to church on Sunday's. Lee has been an amazing volunteer providing his time & talents to help others get where they need to go. Even during the pandemic Lee has stepped up to provide rides to others. Lee is also an active volunteer for RSVP (Retired Senior Volunteer Program). We appreciate Lee & his giving back to our community!
Literacy Council the Black Hills Board
Black Hills Area
The Literacy Council the Black Hills Board of Directors has provide encouragement and support in various formats to help the Program Coordinator to continue the Literacy Council's work to help adults in the community to improve their literacy skills. They help include but not limited to: write and proofread grant applications, refer students and tutors, be creative with board meetings, provide construction suggestions and generous financial support. The Literacy Council of the Black Hills had a successful year despite of the COVID because of their generous support!
Chris Livermont
Sioux Empire
Chris is an amazing volunteer for Avera's Dougherty Hospice House. Throughout the pandemic, although volunteers were not allowed inside to volunteer with patients, Chris stepped up to continue his services by watering the many plants & keeping the hospice house garden alive & beautiful throughout the hot dry summer for Dougherty staff, patients & families to enjoy.
Barbara Lockwood
Sioux Empire
Barbara Lockwood is the chairperson for our Gift of Hope Event which benefits Catholic Family Services. The Covid-19 pandemic shut everything down just a week before our scheduled 2020 event. Barbara was instrumental in getting the word out about the cancellation. She made hundreds of calls to sponsors and participants to ensure the Catholic Family Services would receive funds needed even with no event. She graciously came to the office "masked up" to help with mailings and paperwork even in the height of Covid. Even after a cancelled event we met our financial goal and that was largely in part to Barbara's hard work, faithful spirit and positive attitude! We are so incredibly grateful for her!
Lori Wog and Joy Dods
Sioux Empire
Lori and Joy, volunteers with Boys and Girls Clubs of the Sioux Empire helped with delivering meals to families that did not have transportation or were quarantined during the pandemic. They delivered prepackaged meals to multiple families each week from April until August of 2020. Lori and Joy not only hauled multiple gallons of milk to each family, but also large, heavy boxes filled with a week's worth of fresh fruit, vegetables, meats, grains and snacks. Sometimes they carried everything up flights of stairs and unto porches all throughout Sioux Falls. With their help, we delivered nearly 67,000 meals from April through August. While some people stayed home and isolated, the two of them pitched in where there was a need. They offered consistency and comfort to our community at a time when nothing was consistent or comfortable. Thank you for all of your work ladies! It did not go unappreciated.
Correen Major
Sioux Empire
Correen Major continued to step up & help throughout 2020 despite COVID19. Correen is an active member of Charis Ministry Partners, a group who fills critical gaps in social assistance in Sioux Falls through its partner programs: the Food to You Mobile Food Pantry; Necessities for Neighbors; and Healthy Rides transportation ministry. Correen helped with meal packing as well as making hygiene kits for dozens of families in need throughout the pandemic & writes thank you cards to donors. Correen is an amazing person with a heart of gold.
Cassidy Manley
Black Hills Area
Cassidy Manley is a talented writer and uses her writing skills to help the Literacy Council of the Black Hills with grant applications. Cassidy volunteered throughout COVID-19 and assisted the Literacy Council with receiving a very important computer grant. Whenever Jin, staff person, is working with the new and functional computer, she can't help but appreciate Cassidy's help. Thank you! Besides her beautiful appearance, Cassidy also has a beautiful voice and heart, each meeting with Cassidy cheers up Jin and makes her feel better about the important job she does.
Chris and Jim Manley
Black Hills Area
Jim and Chris started volunteering for Meals on Wheels in 2019 delivering meals to homebound seniors in Rapid City SD. They are assigned one route a week delivering 25 meals. In addition to their assigned route they take additional routes delivering up to 18,000 meals this last year. Since the pandemic Meals on Wheels has had to change some of our procedures in how meals are picked up by volunteers. Chris and Jim have stepped up in helping with the new process which involves making 40 plus trips from our kitchen to the awaiting volunteers cars for delivery. They are also willing to train new volunteers and answer any questions they may have. In the last two years they have only had to cancel delivering their route twice.
Martha Maron
Black Hills Area
Martha Maron is a nurse and has been volunteering her time for many years at Monument Health. She has diligently served and has been instrumental in the development of the Volunteer Nurse Corps Program at Rapid City Hospital. When the Covid Vaccine finally became available, Martha answered the call of duty to support giving the vaccine to hospital caregivers as a licensed nurse. You could find her volunteering for many hours, in the vaccine clinic and giving her all to this important initiative. Martha has a big heart for our community and is a proud veteran that knows the importance of service to others. We know we can always count on Martha to be involved and get things done. She is a true patriot and we are so grateful she is on our team!
Master's Builders
Sioux Empire
The Master's Builders are a dedicated group of volunteers who serve every Tuesday and Thursday at Habitat for Humanity Greater Sioux Falls. The name comes from the Bible working for the Master being the hands and feet of God in the community. They've received many awards over the years and rightly so. This year, they continued to stick together and most were able to come back when precautions were in place. "The Master's were our primary work force this year," said Paul Johnson the Construction Manager at Habitat for Humanity. They are dependable, extremely hard working, and we could not have made as much progress without them. They did 3201 volunteer hours in 2020!
Thank you Master's Builders!
Ken McQuisten
Sioux Empire
Ken McQuisten is a member of the Master's Builders at Habitat for Humanity Greater Sioux Falls. The Master's Builders are a group of dedicated regular volunteers. Without the Master's Builders in 2020 we wouldn't have been able build as much as we did. Ken volunteered 284 hours in 2020. We appreciate him and all of our Master's Builders.
Irene Mehlhaff
Sioux Empire
Irene Mehlhaff volunteers at the Sanford House, helping to assist our Foundation and Children's Miracle Network with special projects and clerical work. She has been a volunteer at Sanford since 1990. She has also served at Sanford as a patient escort volunteer. Even after COVID-19 hit Irene continued to volunteer throughout the Summer and Fall of 2020, working at the Sanford House assisting the Foundation with mailings, clerical work etc. Irene is also an active RSVP (Retired Senior Volunteer Program) Volunteer.
Dennis and Connie Meier
Black Hills Area
Connie and Dennis Meier are a dynamic duo, they continued to volunteer at Feeding South Dakota despite the pandemic throughout 2020. They assisted by packing, sorting, stacking, boxing, cleaning and 'other duties as assigned' every week at Feeding South Dakota. They help spread the word about Feeding South Dakota and hunger relief throughout their friends and community connections.
Max and Cheryl Merry
Sioux Empire
Max and Cheryl knew that there was a need more than ever before to help fight hunger throughout the pandemic. The couple masked up & stepped up as they continued their services for Feeding South Dakota. If you have volunteered at the Feeding South Dakota Sioux Falls distribution center, chances are you met Max and Cheryl Merry. Their commitment to serving others shines through as a light of positivity as they work to fight hunger. Thank you, Max and Cheryl, for being such dedicated and inspiring volunteers with Feeding South Dakota!
Mike and Tosha Metz
Black Hills Area
Every Sunday throughout the Covid pandemic, Mike and Tosha (Shorthill) Metz arrive early to share food and friendship at The RV Ministry Sunday breakfast at the Woyatan Church. They would carry in a roaster filled with fresh cooked oatmeal and get straight to work setting up in anticipation of greeting our family of homeless and low-income guests. Mike would nervously prepare for his prayer before eating by welcoming each guest and asking what was on his/her mind and what they wanted to ask Jesus for that day. Tosha would assess if we had enough volunteers since Covid-19 was limiting those who were comfortable attending indoor gatherings. If enough volunteers to serve, Tosha happily visits with friends she might not have seen since last week, although she and Mike also volunteer with another organization serving hot dogs in the park on Wednesday evenings all during the Covid issues. Tosha's big smile and even bigger heart warm others when Covid seemed to turn many away. Mike's support of The RV Ministry and what we stand for is so appreciated as he comforts our cold and hungry guests.
Mary Mickley
Black Hills Area
Mary Mickley retired as a nurse and continued as a Nurse Corps Volunteer at Monument Health. When she was no longer able to come in to volunteer due to Covid, she jumped into action to feed the frontline caregivers. Mary recruited help from others and cooked complete meals for entire departments within the hospital. She then coordinated with the management in each area and delivered quality home cooked food to support as best she could. This spirited lady shows compassion and caring in everything she does. We are so thankful to have Mary on our team of caring professionals! Her support has been so appreciated by so many!
Donna Miranda
Sioux Empire
Donna Miranda knew she could make a difference despite the pandemic going on. She reached out right away to her volunteer organizations and asked how she could send some cheer to others. With the help of the RSVP (Retired Senior Volunteers Program) and Independent Living Choices, Donna has been able to not only continue to volunteer and keep herself busy throughout the pandemic, but also spread some joy and make a difference by coloring and creating pictures for those home-bound, veterans in the VA Hospital and those living in assisted living centers throughout the Sioux Falls area. Donna has sent 100's of pictures this past year to those who needed some extra cheer. Donna also makes phone calls to those home-bound who need someone to chat with and has donated supplies for those less fortunate throughout the year. Donna is a true volunteer and blessing to the Sioux Falls Community!
Monument Health
Black Hills Area
Monument Health has been a supporter of Junior Achievement of South Dakota over the years. During the 20-21 school year, Monument Health played a crucial role in helping JA pivot from in-person classroom experiences to virtual learning opportunities by partnering with JA to record and showcase various healthcare careers as part of the JA Career Speaker Series Video Bank. Producing 7 of 42 total videos, these career videos were shown to Rapid City 2nd and 4th graders, in additional to K-12 students from other JA areas across the state. Emphasizing JA's work readiness pillar, these videos provides a snapshot of jobs available in our state, what education is needed for specific positions and a glimpse at what the job entails. Monument Health has long supported JA's traditional and Ethics program over the years ensuring students understand what Ethics is and the importance of making good choices. Currently, Monument Health is represented on the local JA board, ensuring that funding, volunteer recruitment and resources are available to the schools and students served by JA Rapid City. Together, we are giving the students the knowledge and tools to be successful in their futures.
David Morehouse
Sioux Empire
During a time when not many would want to volunteer in a congregate living situation, Glory House had the best volunteer in town! David Morehouse helps in our kitchen EVERY DAY at 5:30am. He assists with meal prep and bringing in supplies from our pantry. He's also been caught cleaning and helping with some maintenance duties. After helping here every morning he heads to his full time job. Just like everyone else, Glory House has experienced temporary staff shortages due to COVID and David has been there to fill in the gaps. He is cheerful and warm to everyone he meets and has been invaluable to us during this time. Our clients can come from very poor situations and one of the valuable things we can offer them is a good meal. He has ensured that has continued throughout this pandemic. We know that volunteers like David don't come around very often and we want him to know how very, very grateful we are for his consistency and compassion for the population that we serve.
Kagney and Seth Mosteller
Black Hills Area
The Mosteller's did not let COVID-19 slow down their volunteer work. Kagney and Seth Mosteller are volunteers with Safe Families for Children. Kagney is one of our Ministry Leads from Parkview Church in Rapid City. She helped coordinate and support several host families during their hostings. Kagney and Seth also decided to pursue becoming a host family with Safe Families and have continuously changed their plans to make something happen for a family in need or even to connect with our current volunteers.
Maria Munos
Black Hills Area
Maria Munos started out as a student herself many years ago and she has told her story at many tutor trainings workshops at the Literacy Council of the Black Hills. Blessed Sacrament has a Hispanic service and serves many people who need help with English language learning. Maria became our student outreach liaison around 2013 and has continued in that capacity. Partnering with Maria and Blessed Sacrament Church greatly increased the number of Hispanic students we served. Health concerns and family responsibilities have taken her out of town the last couple years, but she keeps talking with Jin the Program Coordinator via phone calls and texts and it's good to know she's as passionate as ever about sharing the gift of literacy with others. Maria follows up with the students and provides us with feedback. If tutors have trouble communicating with a Spanish-speaking student, Maria can reach out to them because she is bilingual and culturally sensitive. Our partnership with Blessed Sacrament Church is facilitated through Maria. Her passion for literacy and desire to serve have blessed dozens of students through the seven plus years she has been volunteering for Literacy Council of the Black Hills
Jordynn Mutchler
Black Hills Area
Jordynn Mutchler donates her time and talent to create and design any marketing materials and flyers that are needed for the Black Hills Regional Homeless Coalition supported by Volunteers of America, Northern Rockies. As you can imagine, during COVID, events and programs are changing on a daily basis. Jordynn works hard to keep up with all the changes in our design work and gets it out in such a timely way. We appreciate all her time and dedication to every project we send her way. She has created an overall theme look for the Homeless Coalition and it has helped to carry the message throughout. She helps us at the last minute and does it with grace and a smile. We appreciate her always making time for us and look forward to working with her always.
Matt Neufeld
Sioux Empire
Matt Neufeld embraced the challenges of COVID-19 and helped to shift momentum of Sioux Falls Pride to the online platform during this difficult time. With a focus upon continuing the conversation, he led the Sioux Falls Pride to bond the community through social media events, giveaways and partnerships with organizations such as the Levitt Foundation. Matt has the skillset and integrity to continue the conversations needed during these difficult times for our LGBTQIA+ community while keeping a pulse on moving forward after the pandemic.
Donna Norton
Black Hills Area
Donna Norton has been a passionate, dedicated volunteer for The Salvation Army for many years as a member of the Black Hill's Women's Auxiliary. She brings joy and laughter wherever she goes. Donna loves to donate her time to help with all the events throughout the year. Donna is in the high-risk age group if she were to come down with Covid. That did not stop her from volunteering throughout the pandemic – giving over 100 hours of her time this year. She is always glad to help whenever needed. She volunteered for all our events in 2020 with a smile on, of course covered by a mask. She was here during our Back to School campaign, Coats for Kids, Christmas Toy Shop and the Rescue Christmas Campaign. During the weeks we took Christmas Applications, Donna was the first person each client encountered at the check in table – and they were always greeted with a warm welcome. Donna loves to volunteer and always has a cute song or riddle to tell us to get everyone laughing and smiling.
Rachel O'Brien
Sioux Empire
Rachel O'Brien has been with the Sioux Falls CASA program since 2018. She has advocated for 19 children on 8 cases during that time. Rachel's motto is "If I can save just one child, it is all worth it!" Rachel goes above and beyond on for all of the children she advocates for. Recently, one of the children was placed at McCrossan Boys Ranch. He was extremely intelligent and she challenged him to read in depth books, often times about his culture. She would read a book, bring it to him to read and then they would discuss what he had read and what lessons he had learned from it. This often led to conversations about what had transpired that resulted in him being placed into protective custody. Another child was also placed at McCrossan's. The case ended in termination of parental rights. Although CASA is typically no longer involved after cases end, this child asked Rachel to stay involved as she was the only 'constant' person in his life. She continues to visit him bi-weekly. For every child Rachel works extremely hard to assure they are in a safe, structured and sober home where they can grow and thrive.
Mary O'Connell
Sioux Empire
Mary O'Connell is an amazing volunteer for the St Francis House always going above and beyond. Mary didn't let the pandemic slower her down, ready to do whatever was needed to be able to provide assistance where needed. As soon as Mary was able she masked up & jumped in to assist the St Francis House prepping meals & serving meals for their guests along with other various duties to assist in the daily operations of the organization. Mary was one of the key volunteers who kept things moving forward at the St Francis House when the doors were closed to the public & the majority of volunteers. Mary brings a bright smile & bubbly personality which all the guests & staff at the St Francis House love. Mary is also an active volunteer for RSVP (Retired Senior Volunteers Program) in Sioux Falls. We are so thankful for everything Mary does for our community.
Henry Olivier
Black Hills Area
Right before Covid struck, Henry Olivier volunteered to help an individual served by Black Hills Works bring a fashion creation to life for Flutter Production's fashion show, "FashionABLE." FashionABLE gives individuals with disabilities a chance to design, create, and build an ensemble, working with side-by-side with a community volunteer. Once Covid hit, Flutter Production had to cancel all of their remaining classes and productions for the 2020 season. Henry, along with his mom, Sara, created weekly accessible dance classes that those who were served could still do at home. Henry volunteered to demonstrate along side his mom in a seated position so that those who use a wheelchair, or those who want to dance from a seated position could still participate and enjoy the benefits of dance. Through these videos the overall participation in dance classes throughout the agency has increased - giving people a weekly or biweekly activity to look forward to. Later in the year, when the holidays arrived, Henry called the BHW Foundation and "adopted," an individual served by BHW without family members for Christmas. Henry made sure that that individual had gifts under the Christmas tree on Christmas morning.
Joan Olson
Sioux Empire
Joan Olson has come in to Avera@Home Hospice various times throughout 2020 to assemble admit binders for the Dougherty House patients and home hospice patients. This is an on-going job that is needed on a consistent basis. Joan has been a welcome face in the hospice office!
Lesleigh Owen
Black Hills Area
Lesleigh Owen and the students she teaches at Black Hills State University decided to choose the Literacy Council of the Black Hills to be their volunteer organization. Lesleigh met with Jin the Program Coordinator to see what kind of needs the Literacy Council had. She then invited Jin to give a talk at her class to meet with her students and match students with different volunteer needs. When Lesleigh found out that there was a huge need for the day of South Dakota Give, she not only asked her students to volunteer, she gave many hours of her time to come up with creative and humorous posts and helped the Literacy Council win a prize with South Dakota Give. Because of Lesleigh, South Dakota Give has been such a fun and successful event for 2020. Thank you, Lesleigh!
Parker Owens
Sioux Empire
This year Covid threw all of the students at Augustana for a loop. Parker Owens really stepped up to the challenge and made a huge impact. As Monthly Meeting planner of SALT, Augustana's student led volunteering club, Parker continued to make volunteering accessible to all students throughout the pandemic. Parker met weekly with other SALT members (virtually) to keep the spirit of service alive at Augustana. He has helped plan events for students as well as attending said events. He planned monthly meetings hosting volunteering events on campus and bringing speakers to connect with students.
Sue Parton
Sioux Empire
Sue Parton is a multi talented woman. She's always written cards and made phone calls to keep in touch with people through Salvation Army programs, but last year these activities took on a whole new meaning. Instead of reaching out to people when we hadn't seen them for a while to check in, she was now contacting people every week to see how they were doing since we were no longer having in person activities like Senior Neighbor Luncheon. Sue has spent the last 11 months keeping in contact with our monthly luncheon attendees. Calling them, sending cards and writing letters. She's a wonderful encourager, listening ear and friend to all. She, like the very people she is reaching out to, struggled tremendously with inactivity. Not being able to attend church, women's activities, help with holiday distributions or work in our office on Friday afternoons has really been hard on Sue. She's a doer and a helper by nature. We've all suffered a certain level of separation anxiety not being able to see each other and we're all looking forward to a time when we can be together again with Sue.
Beverly Paschke
Black Hills Area
Bev Paschke is a gem! One of the rare and precious things you admire. When Monument Health put the call out for help, she always answers with an enthusiastic, "Yes, I can do that!" Whether it's sewing masks, neck pillows, shopping for supplies, delivering items to others, the list is endless. When we opened out new hospital gift shop, at Gifts with Heart, she knew we didn't have enough help. She has been here 3 days a week ever since, and goes home and sews more items for patients. We don't know what we would do without this support. We are so very thankful for Bev and her positive can do attitude! Her support has made the difference to so many. Bev makes a difference, every day!
Jean Pashby
Black Hills Area
Jean Pashby has been a dedicated volunteer for The Salvation Army for decades. She is the president of the Black Hills Women's Auxiliary for The Salvation Army, which is a fundraising and volunteer service group. Jean is in the age group that is considered high risk if she would have contracted Covid 19, however that did not stop her at all this past year. She put on her mask and showed up day after day. During the pandemic Jean showed up to help with literally every event we had. Jean volunteered during our back to school effort, stuffing backpacks to make sure children had all they needed to be successful at school. She volunteered during our Coats for Kids event, helping parents find the perfect coat for their child. Jean also volunteered for over 100 hundred hours during the Christmas season for the Rescue Christmas campaign and toy shop . She is passionate about making sure the less fortunate children in our community have a great Christmas - even though the pandemic was going on full force at that time. Hundreds of families and individuals were impacted because of Jean's selflessness.
Jeanne Pashby
Black Hills Area
Jeanne Pashby is a newer member of the Black Hills Women's Auxiliary. Jeanne did not let Covid 19 scare her from donating her time – she gave almost a hundred hours of her time this year. She has a great attitude and loves to help those in need. Jeanne worked tirelessly filling toy bags for our toy shop this year, making sure each child got a toy that would put a smile on their faces. She volunteered her time to assist with the Rescue Christmas Campaign by helping to tally donations from our Red Kettles. She showed up time and again whenever she was needed – to help with Coats for Kids and the school supply distribution, to pack nursing home gifts for senior citizens – no matter what The Salvation Army was doing this year, Jeanne was right there serving!
Matt Paulson
Sioux Empire
Matt Paulson with his entrepreneurial spirit and expertise in small business, jumped into action when COVID-19 came into the community of Sioux Falls. In the months of April & May, with no personal or fiscal gain Matt worked tirelessly and risked tens of thousands of dollars to import 40,000 KN-95 masks, in order to distribute them within the community of Sioux Falls, long before masks were available generally at retailers. Matt donated a portion of these masks to Vounteers of America-Dakotas, the Union Gospel Mission, and to the Bishop Dudley House so they could keep both the staff and participants of the programs safe in the early stages of the pandemic. Making these masks available to these Non-Profits allowed their programming to continue to operate safely, as there were still so many unknowns about the virus. The rest of the masks were made available to the general public at cost, through a downtown retailer. Matt's early efforts brought a peace of mind to many in our community, as COVID-19 was turning our world upside down.
Debbie Pederson
Sioux Empire
Debbie Pederson is a very committed and valued volunteer at Feeding South Dakota. Debbie knew that even during a pandemic she needed to step up and help as much as she could. She is a constant supporter and invaluable member of our volunteer team. She volunteers multiple times each week helping with operations in the distribution center filling boxes of food, leading volunteers, and helping with food distributions. She always has a smile to share and her positive attitude keeps everyone motivated to continue to serve our mission of ending hunger in our state. Thank you, Debbie, for being an amazing volunteer with Feeding South Dakota!
Karlyn Petersen
Sioux Empire
Despite everything that took place in 2020 from The Salvation Army moving offices, to the pandemic, to completely changing how we serve our clients, Karlyn Petersen stuck with us through it all. She is a joy to work with, always willing to help out. Working on the computer isn't her strong suit, but she immediately jumped in to help assist people over the phone with signing up for holiday assistance when we moved the sign up process to an online format due to COVID. She begin volunteering in our office then when we had trouble finding volunteers to help with our weekend feeding program and also our Prison Toy Lift Ministry, she stepped up to help in those areas as well. We're so glad Karlyn has chosen to be a part of our team. She also volunteers with Active Generations, Word of Thanks and Helpline RSVP. "Karlyn has been a RSVP volunteer since 2019. Karlyn is always willing to step up and help where there is a need." Jessica Schulte RSVP Project Coordinator. Karlyn especially enjoys completing the DIY volunteer projects through the Helpline Center. No matter where she chooses to help, Karlyn is an asset.
Mandy Petersen
Sioux Empire
Mandy Petersen is committed to LifeScape's Mission of 'Empowering people to live their best life!' Prior to covid, Mandy was a weekly Baby Rocker within the LifeScape Specialty Hospital. During the pandemic, Mandy shares her hobby of baking with adults with disabilities, who are following the pandemic isolation procedures. Treats are the last option within a personal financial budget. Mandy ensured that one LifeScape Home of women have had treats, bi-weekly. Mandy has been baking and delivering delicious treats to the ladies' doorstep from June 2020 to current! These treats provide a personal connection to the 'outside' world, personal choice, financial savings, and a friendship like no other! You can taste the 'love' and 'kindness' she puts into each batch! In addition to monthly baking, Mandy has inspired her co-workers to recognize birthdays for children and adults who do not have family in their lives by donating supplies needed for a birthday party as well as created and donated innovative Valentine "Animal' boxes. Mandy has donated books and personal items to bring 'at-home shopping fun' to children and adults. Mandy is kind-hearted, intelligent, fun-loving, and creative. Nothing stops her to empower people to live their best life, not even a pandemic! Mandy Petersen also spent several lunch breaks and late afternoons over the warmer months, social distanced, cleaning up trash on the Harrisburg High school campus. She also volunteered for the cheer team tracking their budget and creating gift bags for competitions. With the year being so different due to COVID-19, athletes looked forward to these little gifts! Mandy volunteered 246 hours in 2020. In doing so, she was able to maximize The Wellmark Foundation's BluesCare Giving personal volunteer time program. The Wellmark Foundation converts volunteer hours into dollars and provides Wellmark employees the opportunity to direct Foundation funds to non-profit organizations of their choice. Mandy directed $10,000 to Harrisburg High School for their music department and cheer program needs.
Mary Kay Petersen
Sioux Empire
Mary Kay Petersen volunteered 143 hours throughout 2020, despite the pandemic and changes in volunteer procedures. She performed "non-patient facing" roles at the Avera Doughty Hospice House. Assisting with laundry, stocking shelves and the supply room and various other tasks not only is helpful to staff but makes them smile just to see our team members in maroon jackets!
Lori Pick
Sioux Empire
When I started as the Executive Director of The Letter Project, my mom, Lori Pick, was immediately drawn to how she could assist in our mission. We have 7,000 volunteer writers across the world who send handwritten encouragement to girls and women going through a hard time. My mom stepped up her efforts as a volunteer in the midst of the pandemic. She found unique ways to donate her time, talent, and resources. She read letters and helped bundle them. She thought of unique ways to promote The Letter Project, shared the mission, and fundraised. She cut ribbon, stamped envelopes, and sorted. She has always been a role model for me in my personal life. It was such a joy to watch how she used her giving heart in the midst of Covid-19 to support handwritten encouragement through The Letter Project. She was able to do so much good for so many in these difficult times.
Laura Pommier
Sioux Empire
Laura Pommier has consistently volunteered at Alpha Center's front desk at Tuesday evening Life Skills Class (LSC) for the past ten years. When COVID-19 was first confirmed in South Dakota, LSC was temporarily halted. Laura knew that even though Alpha Center's client appointments pivoted to being done virtually, there was still plenty of in-office work to do. She had a strong desire to continue volunteering at Alpha Center and made herself available twice a month throughout the entire summer to do any projects that needed to be done. Since many volunteers were unable to come in at all for most of 2020 and some staff were working from home, projects piled up and the Alpha Center staff were grateful for Laura's willingness to step in and help wherever she was needed! She and her parents faithfully volunteered all summer, completing projects like painting, outdoor cleaning and data entry. When LSC began again in the fall, Laura resumed volunteering at the front desk on a weekly basis and kept clients informed of new COVID protocols as needed. She has been a tremendous blessing to Alpha Center's team and has helped ease the process of transitioning back to in-person client services.
Rex and Deb Pommier
Sioux Empire
Rex and Deb Pommier have been volunteering at Alpha Center for 15 years and had consistently been volunteering on Tuesday evenings until COVID-19 caused nearly all of Alpha Center's client programs and services to become virtual instead of in-person. Throughout the summer of 2020, Rex and Deb still wanted to volunteer their time. They came in every other week throughout the summer, along with their daughter Laura, and helped with a wide variety of tasks: spackling and painting walls, yard work, installing essential new tech equipment, putting away donations and getting packets of information ready for supporters and volunteers. Rex and Deb were an incredible blessing to the Alpha Center staff during this time since there were many projects to do and very few volunteers available at the time to do them. Since integrating clients back into the office, Rex and Deb have continued to make themselves available for volunteer tasks on a regular basis. Deb spends a significant amount of time sorting and putting away items in Alpha Center's Baby Boutique which frees up staff to spend more time with clients. Alpha Center is so grateful to this wonderful couple for their hard work and servant hearts!
Janice Rahn
Sioux Empire
Jan Rahn has been a volunteer with Habitat for Humanity for many years. Jan volunteers on a weekly basis in the Restore greeting customers & assisting them with their purchases & donations. Proceeds from the Restore help build local homes for those in need in our community. Although the Restore was closed initially when COVID-19 hit South Dakota, once it reopened for Summer 2020, Jan was eager to continue volunteering her time & helping out where ever she could. Jan stepped up & filled in volunteering during the pandemic when some other volunteers could not. Jan always brings a smile to customers & staff alike at the Restore. Jan is also an active volunteer for Active Generations & RSVP (Retired Senior Volunteer Program).
Jadyn Kay Ramazani
Sioux Empire
Jadyn Kay Ramazani has done several things to make a difference in the lives of nursing home residents and Veterans. She bakes and sells spritz cookies and then uses her profits to buy gifts at every holiday for Residents/Veterans. At Christmas time she gave gifts to every Resident in Helping Hands Assisted Living Center, Garretson Nursing home and also took gifts to the VA. Jadyn has also decorated the nursing home grounds, played tic-tac-toe on the window and played her musical instrument for them. She has dedicated her life to Serving those who have served us. Her heart is so pure and full of God's love and she shares that love with so many.
Alex Ramirez
Sioux Empire
Alex Ramirez was instrumental in making the virtual Cinco De Mayo Fiesta in 2020 a success! The Fiesta benefits Caminando Juntos, a ministry of the Presentation Sisters. He took on the project of putting together a video of the children from Sonia Sotomayer School which aired on social media and KeloLand Living. He also offered to do a cooking class on television to promote the Latino culture and celebrate the month. We are so very thankful for his help each and every year at the Cinco De Mayo Fiesta, but especially this past year when we had to pivot and celebrate virtually!
Jazlyn Roberts
Black Hills Area
Jazlyn Roberts put together over 40 food baskets for families in need with hundreds of food items during Christmas time. She also has sorted and organized snack bags at Youth and Family Services for youth in need. Jazlyn volunteered 4 hours at Fork Real preparing food for weekend events. In addition, she was selected as a peer to peer mentor at her school. This program allows her to volunteer her time mentoring incoming middle schoolers. She used money she has earned at home to purchase groceries to donate to the local food bank. Jazlyn understands the impact that the pandemic has had on families in the community and has the biggest heart. She wants to help any way she can while maintaining A's and B's and participating in many extra-curricular activities.
Jewel Rogers
Black Hills Area
Jewel Rogers is a volunteer at Feeding South Dakota and is a rare gem indeed. She coordinates the site setup and sign up for guests at nearly all of the mobile distribution events in Rapid City, and also helps out nearly every day at the Distribution center—organizing paperwork, setting up the food packing line, cleaning surfaces, and providing perspectives about the needs for community members. She makes people feel comfortable with a story, a laugh and a smile. She is a tireless advocate for Feeding South Dakota, helping recruit other volunteers, and in sharing the story of Feeding South Dakota with others in the community. Thank you, Jewel, for always shining brightly for so many families during these trying times.
Cat Roskam
Black Hills Area
When the pandemic started, Cat Roskam came to the Hope Center with passion and great energy. Food availability was scarce, she loves to cook and loves people so a dream was born! She spent 25-30 hours per week preparing and serving meals for those who do not have homes, or who live in poverty. Those meals were served in the park, three times a week, rain or shine and continues today. Last year she prepared and served over 7000 meals, and is well on her way this year with over 1400 meals served. With all the restaurant closings, job losses, and the general fear and unrest created by covid 19, food insecurity was and still is a real concern. She is a piece of the community that cares and proved that one person can MAKE A DIFFERENCE.
Maureen Sage
Sioux Empire
Maureen Sage has provided staff support throughout the year at Avera@Home Hospice. She donated many gift cards to use as a thank you to not only our home hospice nurses but also for the 1East hospital nurses caring for Covid patients. With the help of two of her grandchildren, she made Halloween and other holiday treats for hospice and 1East staff as well as for Dougherty House patients. These day brighteners go a long way in making a difference!
Salvation Army Advisory Board
Sioux Empire
This past year was extremely difficult for everyone all across our community. The Salvation Army is so grateful for the dedication and encouragement of our Advisory Board members. So many changes had to be made in the daily operation of our organization, how we provide service to those seeking help in the areas of emergency food, utility assistance when facing a shut off, weekend meals through Sallies Table & rental assistance when facing an eviction, how we raise funding and how we provide help and hope to those seeking holiday assistance at Thanksgiving and Christmas. Through it all, even though we couldn't meet in person every month, they were there advising and supporting us. Members are Steve Cook (Board Chair), Al Meyer, Roger Haugo, Jean Beddow, Ron Mattice, Jon Lohr, Regan Leafstedt, Jordan Veurink, Melanie Bliss, Norm Dittman, John Mogen, and Steve Pankratz. We cannot thank them enough.
Sammons Financial
Sioux Empire
Sammons Financial has continued to be a great supporter of Junior Achievement during this incredibly unique year. Sammons Financial is the JA Sioux Falls Lead Investor for this academic year. Because of their financial support JA has been able to pivot programming virtually, allowing students to continue learning from community volunteers about career readiness. Beth Abbott, a JA Board Member, and Logan Veurink, JA Ambassador and 100 Hole Challenge golf event participant, have been strong advocates for us in recruiting virtual volunteers and virtual event participants within Sammons Financial. In addition to being our lead investor, Sammons Financial also made a corporate investment in our virtual Move-a-Thon event which allowed 28 employees to participate by getting outside and being active. Beth has been a consistent JA advocate in all areas; she is always sharing the JA mission to help engage other Sammons Financial employees. We appreciate the many years of support provided by Sammons Financial, and all the time Beth and Logan commit to sharing JA's mission and preparing our future workforce!
Sanford Covid Test Kit Volunteers
Sioux Empire
In late summer 2020, Sanford Laboratories became increasingly busy with testing for Covid-19. All staff resources needed to be focused on testing and getting test results turned around as quickly for patients as possible. There was big need for volunteers to assemble Covid test kits. This job included putting together vials and swabs into packages to be sent to the testing sites. With the thousands of people needing to be tested each week, this need became very important. 13 of our Sanford Volunteers, as well as others from the community, stepped up to fill this need. Together, they assembled around 110,000 kits! The following people have made assembling test kits a weekly commitment: Ron & Elaine Frary, Ron & Diane Bannwarth, Jeanne Conner, Barb Jacobson, Cee Landon, Debi Reese, Millie Blake, Katie Haverly, Norma Stluka, LaRae Zwart, & Lavonne Goos. It is difficult to imagine how much slower the testing process could have been without the support of these fantastic people. In the midst of a pandemic, they were personally cautious about community activities, but they still wanted to fill a crucial need for our healthcare organization. They have shown dedication, courage, and service during this Covid pandemic.
Sanford Health
Sioux Empire
Sanford Health has been a long-standing partner with Junior Achievement. This year was no exception despite the pandemic. Last year we launched a program called JA Inspire, where 8th grade students came to the convention center to participate in a hands-on learning career expo. Due to Covid-19, we needed to pivot our program to a virtual experience this year. Sanford Health again decided to be our Title Sponsor for JA Inspire, and they helped us create an amazing virtual experience for students. Sanford Health not only contributed financially, but Allison Hutchinson and her team brought Sanford careers to life. They took time to create videos highlighting careers within Sanford Health that featured staff showing what their work environment looks like, tools and resources they use on the job, what their day looks like, and the type of education or training is needed for that job. They compiled these videos along with other documents to create virtual booths for students to explore. Their time, dedication, and commitment allowed students to take a deeper look at careers that interest them. JA Inspire was a huge success thanks to Sanford Health's Title Sponsorship and the participation of many other organizations across the community!
Sandy Santjer
Black Hills Area
Sandy Santijer has been a member of the Black Hill's Women's Auxiliary for over 5 years and currently serves as the Treasurer, keeping track of our funds and making sure our dollars go to help those in need. She volunteered throughout the pandemic, always ready to help whenever needed! Sandy volunteered for many, many hours in the weeks leading up to Christmas toy shop distribution, carefully choosing toys for each child registered and making sure each family received gift wrap so they could wrap their children's gifts for Christmas morning. On the days of distribution, she was dedicated to making sure each family who came through was served quickly and efficiently. Sandy brings great attention to detail to her areas of service and we love her dedication to helping those in need!
Lisa Saunders
Black Hills Area
Lisa Saunders was a wonderful help in 2020 to the Rapid City Fire Deparmtent, finding new ways to reach our community. Lisa's primary work is to teach classes to the residents of our city but we were unable to visit them. Lisa learned to use new technologies in order to work from home and to stream our classes live. She even led several live fire station tours from a tablet! Lisa's commitment to volunteering is inspiring.
Jeff Schmitt
Sioux Empire
Throughout the COVID-19 Pandemic, Jeff Schmitt volunteered weekly at food distribution sites with Feeding South Dakota. Twice a week, he assisted families and individuals in need of food at the Fareway and W.H. Lyon Fairgrounds distribution sites. Volunteering for four hours at a time, he showed up despite extreme summer heat, rain, or any other conditions. Each week, Jeff helped to serve thousands of families by giving of his time, energy and effort. In sorting, packing and distributing boxes, greeting the public and directing traffic, he helped to ensure that families all across Sioux Falls had food on the table. In an unstable time in our community and across the world, Jeff provided stability to many.
Linda Schulte
Sioux Empire
Linda Schulte volunteers weekly at the Avera Prairie Center Cancer Institute checking patients in for lab work. Linda is a friendly welcoming face to those who are dealing with the hardship of cancer. The pandemic didn't stop Linda from wanting to help. Volunteering was temporarily shut down for Linda in spring 2020, but Linda stepped up as soon as she was able to volunteer again in summer 2020 & has volunteered 3+ days per week each week since to ensure she can help as many patients as possible at the Avera Prairie Center. Linda averages 50+ hours per month volunteering! Avera is so grateful for the work & passion Linda provides to our community.
Schulte Subaru
Sioux Empire
When the pandemic hit businesses and organizations the hardest, many companies stopped volunteering, whereas Mike Schulte and his team at Schulte Subaru stepped up to the plate and volunteered to pack meals every Friday for the Meals on Wheels program. They have been packing meals for us since the end of March 2020. Their team is quick, efficient and provide a fun atmosphere during the hour in which they pack over 500 meals. We are so thankful for their "donation of time" our program, however, Mike Schulte also donated in another HUGE way. On April 1st, he donated 3 brand new Subaru Impreza's to be used for Meals on Wheels delivery. Mike and his team also beautifully wrapped the cars with our logo as well as Schulte Subaru's logo. We use these vehicles daily to deliver over 250 meals throughout the week. Words cannot express the gratitude we have for Mike Schulte and his team at Schulte Subaru. The Subaru team was a shining light of positivity and hope during a time of fear and uncertainty.
June Schulz
Sioux Empire
June Schulz has dedicated many hours to serving at the Butterfly House & Aquarium. June has been someone that we can go to for ideas and feedback, and she is consistently someone who can come in on short notice when needed. June does a wonderful job as a volunteer adding to the guest experience in our facility. Despite many difficulties during the pandemic, June has gone above and beyond to give her time and talents. He presence allows our full-time staff to complete their jobs, and her tireless attitude toward serving has been a consistent encouragement.
SD Civil Air Patrol
Sioux Empire
The SD Civil Air Patrol assisted the SD Department of Health in the COVID-19 Vaccine delivery by airplane in SD during December 2020 and January 2021. We delivered this shipment of Pfizer vaccines to Prairie Lakes Hospital in Watertown and Mobridge Regional Hospital and Clinics. The Civil Air Patrol is a volunteer organization and does not get paid. The only reimbursement is for for aircraft fuel and maintenance. These South Dakota Wing members exemplify the community-minded spirit and professional-level preparedness of all Civil Air Patrol volunteers. This vaccine transport mission is yet another example of how CAP members step up to serve their communities, their states, and the nation. South Dakota was one of the first Wings to transport COVID vaccines for states. The Wing stands ready if additional vaccine transport missions are requested. The members of the aircrews transporting the vaccine are: Lt Col Jeremy Langrock, Capt Matt Meert, Capt Kurt Johnson, Lt Col Duncan Keirnes, and Maj Karla West.
Sermon on the Mount Mennonite Church
Sioux Empire
Members of Sermon on the Mount Mennonite Church took a risk in a pandemic year and opened their building as a makeshift community center for children and families in the Riverside neighborhood. Their selfless gift is supporting dozens of kids with a safe space to learn and grow through the Kid Link Riverside initiative from Sioux Falls Thrive. This community collaboration would not have been possible without the church's partnership. Access to the church building provides an opportunity for families to take home hot meals and other free food. Kids get free books, and time to build literacy by reading with adults. They learn about science and math in a fun and engaging setting. And, parents and grandparents have an opportunity to learn more about supporting the kids they love. A variety of services are available from Kid Link partners, including family portraits, photo IDs, dental care information, and connections to help answer questions about everything from child development to renters' rights. Most important, kids are meeting and learning to trust a village of adults who encourage and support their success in the world.
Nita Smith
Black Hills Area
Nita Smith is a dedicated volunteer as a member of the Black Hills Women's Auxiliary for The Salvation Army. Nita has helped with various events throughout the pandemic. She donated so many hours of time during Christmas helping with the toy shop, doing everything from cutting ribbons for the Angel tags to working all day in the toy shop and helping with distribution. Not only does Nita volunteer hours of her time, she also invites members of her family to serve right along with her. She has a wonderful husband and daughter that also volunteered hours of their time during the Christmas season to ensure families in need didn't find the tree empty on Christmas morning. Nita has the kindest soul and goes the extra mile to get the job done, always making sure to encourage those around her. She has been known to bring delicious treats to us during the holiday season to brighten everyone's day.
Michelle Snoke
Black Hills Area
Michelle Snoke has been a young leader with the Youth Action Board since June of 2020. The Youth Action Board is a youth led group that advocates, educates, learns, uses, and gains resources to create a positive change in the ongoing homeless youth problems in our community. They got started during a pandemic, so all of their work has been virtual, so far. Michelle helped to create the YAB vision statement and tag line. She has also presented about the YAB work at the SD Housing for the Homeless Consortium quarterly meeting. Her positive attitude and calm demeanor have worked well as she has transitioned into the meeting facilitator. Her voice is strong, yet one that inspires others to engage in the work. The YAB views Michelle as the "glue," that ties the adult mentors and young people together. She is amazing and has influenced many with her leadership. The goal of the YAB is to advocate for solutions around youth homelessness and her leadership has helped build a strong foundation for that work. We definitely appreciate her dedication.
Dennis Somers
Sioux Empire
Dennis Somers is a member of Master's Builders at Habitat for Humanity Greater Sioux Falls. The Master's are a group of dedicated regular volunteers. Due to COVID we did not have a lot of volunteer groups in 2020. We are thankful for the hard work the Master's did to keep our building season on track. Dennis volunteered 219 hours in 2020. We appreciate him and all of our Master's!
Holly Soper
Black Hills Area
Holly Soper was newly elected president of The RV Ministry at the onset of the Covid-19 pandemic and took her volunteering duties seriously. Holly led our team to ensure The RV Ministry continued to serve breakfast every Sunday, despite Covid issues! Holly is the main purchaser of our supplies and arrives early to get started on that much appreciated fresh hot percolated cup of coffee for our guests. Holly oversees the volunteers and helps them with outside issues or needs. During the Covid isolation, Holly knew how important it was to keep some consistency for our guests as she greets each guest and checks in on how his/her week has been. Holly's next discussion is what each guest has happening in the coming week and how The RV Ministry can help them succeed. When we have leftovers, Holly will create to go bags and find our homeless friends that couldn't make it to breakfast. During the pandemic, Holly was given a donation of ground beef that was ordered for an event that was cancelled. Holly rushed home, made a huge batch of sloppy joe sandwiches and delivered it to our homeless while discussing their plans to improve their current condition.
Southeast Technical Institute
Sioux Empire
During the pandemic, Bryan Cox and his students at Southeast Technical Institute made a point to work with LifeScape therapists to do an adaptive toy drive. They asked the community to drop off toys that make noise and movement that could be adapted for children with special needs. This is huge because adaptive toys are often double or more the price of other toys. This made such a difference for kids with disabilities in our area for Christmas. Additionally, when the pandemic hit last spring, LifeScape had a difficult time securing PPE. STI came to our rescue, providing necessary items they were not using because of the pandemic shutting down classes. It made a significant impact for us and for the kids and adults supported at LifeScape.
Michelle and Jerry Sowards
Black Hills Area
Through Safe Families for Children, Michelle and Jerry Sowards took two kiddos into their home in March a week before the pandemic. They agreed to host these kiddos for 5 months while mom was incarcerated. Little did they know that things were about to change! The Sowards loved on this family through not only a crisis, but a pandemic as well and continues to walk along side and make an impact daily! We appreciate their heart to serve!
St. Francis House Board
Sioux Empire
St. Francis House has been so blessed through this pandemic to have such a committed and active board. Board members took part in our "30 Day of Thanksgiving" writing encouraging notes to our guests. While we were on lockdown and not able to have our regular volunteers, the board stepped up on many evenings, coming to St. Francis House to serve dinner in their stead. On holidays (Halloween, Thanksgiving, Christmas, New Year's) we have big "Party" meals and events planned all day. These holidays are trigger days for our guests struggling with addiction issues. In a normal year we have volunteers who come in for the whole day, serving meals and playing games. This year was not normal but, our board stepped up and assisted house staff serving meals. Our board also volunteered to help during our Walk-a-Mile event. Due to the pandemic, we were not able to have our regular 50 or so volunteers needed to make sure the event ran smoothly. Board members gladly lent a hand. Lastly our Board went out of their way to come to the St. Francis House and visit with staff, thanking us and making us feel valued and praising our efforts as essential workers.
Linda Stambaugh
Black Hills Area
Linda Stambaugh has provided ongoing support of LSS by providing birthday bags for our foster care youth. Linda takes time out of her day to shop and prepare a gift for the foster care child as well as the foster care parents. Her dedicated support of our foster care youth has been a blessing for them. One foster care case worker had this to say, "The kids LOVE them! The toys have been an amazing fit for each kid. The cake, frosting, and other goodies was a nice touch. I really appreciated the little bags for the foster parents too. It was really neat to see them perk up when I would explain that a bag was for them. As you can see Linda makes quite an impact on our foster car families.
Jillian Stamp
Sioux Empire
This year Covid threw all of the students at Augustana for a loop. Jillian Stamp really stepped up to the challenge and made a huge impact. As Monthly Event Planner of SALT, Augustana's student led volunteering club, Jillian continued to make volunteering accessible to all students throughout the pandemic. Jillian met weekly with other SALT members (virtually) to keep the spirit of service alive at Augustana. She has helped plan events for students as well as attending said events.
Melissa Schweiss and Kathe Allen Steiner
Black Hills Area
Melissa Schweiss and Kathe Allen Steiner have been helping out at Feeding South Dakota Rapid City for years. They started out helping in the pantry stocking shelves and helping guests. Then, as we started up the mobile food pantry here in Rapid, they helped in setting up the roll-on shelves with dry goods and produce on days prior to the distribution events. Unfortunately we had to park our mobile pantry truck and trailer at the beginning of the pandemic, but both Melissa and Kathe shifted gears with us once again and rolled right into the packing line for our mobile distribution events. We thank Kathe and Melissa (and their families!) for the many many hours they've given to us over the years, and especially now when we are so dependent on the support of such incredible volunteers.
Ron and Sue Struck
Sioux Empire
Ron and Sue Struck had a huge impact on the St. Francis House and LifeScape during the pandemic.
At the St. Francis House, their in-house volunteering was reduced. Ron and Sue still found ways to assist. Making contact at least once a week, Ron and Sue were continually asking "How can we help?". They regularly picked up and delivered donated food for evening meals. Wrote cards for our guests during 30 days of Thankfulness to help keep guests spirits up. Helped the Volunteer Coordinator plan, and provided materials for, Christmas & New Year's Eve's parties. Though extremely limited, they did lobby hard to do some in house volunteering. Bingo calling and other activities with guests. They purchased blank coffee mugs, brought them for the guests to paint, and coached them through the process hands on, offering assistance as needed. Sue and Ron are two of our most committed volunteers and they were not about to let these uncertain times change that. They thought outside the box and found new ways to volunteer whether in house or out and for this the guests have been truly thankful. 2020, this year of the pandemic, would not have been the same without Ron and Sue's volunteer efforts.
It all started with a pair of ear plugs at LifeScape! Sue and Ron Struck donated a pair of noise cancelling ear plugs to an adult supported by LifeScape with sensory aversions to noise. It was from this initial donation that they learned about food insecurities for adults with disabilities and wanted to make an impact at LifeScape. And an impact they have made! Regularly, Sue and Ron would donate a wide variety of snack items they picked up at the grocery store on sale or just because they thought their LifeScape friends would enjoy them. These treats brought kindness and choice into people's lives during the pandemic. Sue and Ron also bid on fundraising auctions items and donated them. At Halloween, they purchased candy & bags for over 400 adults to have a special treat bag due to cancelled Halloween party. At Christmas time, they purchased gifts for 4 adults who have no family and wouldn't have had a gift and purchased warm clothing for people in need. The Strucks have filled many great needs during the pandemic that lifted people's spirits, brought choice, and inspired hope during the continued lockdown. Thanks Sue & Ron- you are our heroes!
Sunshine Foods
Sioux Empire
The management and employees of Sunshine Food have consistently proven themselves to be not only good - but GREAT - neighbors to the employees, families, and mission of Family Visitation Center since the agency moved into the building directly south of Sunshine in 2009. To say our 14th Street location lacked adequate parking would be an understatement. However, whenever additional off-street parking was needed, all we had to do was ask Brent and his team. It was cheerfully granted. The gesture that has consistently had the greatest impact, however, is their unending supply of festively-decorated tasty fresh cupcakes for weekly (or often daily) birthday parties in our visit rooms. Children visiting their parent(s) at FVC do not get to celebrate their birthday with their family if they don't do it at FVC. To make these important milestone celebrations possible, FVC asks for donations to build a 'Birthday-in-a-Bag' for each child that visits their loved ones at FVC. Brian and his team donate specially decorated cupcakes for each person at each party...whether there's 3 people or 8; whether there's three parties each day or three a week. They just want to put joy where sadness was.
Victoria Swedin
Black Hills Area
Victoria Swedin has been the Court Appointed Special Advocate for a young local teen for over three years. Since the pandemic hit and COVID-19 altered the structure for CASA volunteer relationships with children, Victoria worked incessantly to maintain a bond with her shy teen. Due to COVID and house rules where the youth lived, Victoria and her CASA teen struggled to deeply connect over the phone. So instead, Victoria pivoted and established a journal relationship for the two. Victoria would drive to the teen's house, leave the journal in the mailbox and return days later to read then respond to her CASA teen's letter. And not only has Victoria remained a constant support in the teen's life despite pandemic restrictions, she has become an even stronger advocate, speaking up for her youth's needs and also defending their relationship however she is able. Over the past year, Victoria grew in her advocacy role and did not allow the pandemic restrictions to push her and her youth apart.
Clarissa Taniguchi
Sioux Empire
With the Pandemic Toy Lending Library of South Dakota lost most of their volunteers. One person was doing all the office operations for more than 500 toy boxes. Clarissa Taniguchi joined the organization and started coming a couple days/week and then changed to four days/week, many weeks coming every day. She quickly learned all the processes and started taking the initiative to improve things with her ideas. She then started inviting other moms to come volunteer and today we have a great volunteer base of moms, greatly because of her advocacy. She started volunteering her husband and now they work together in creating our beautiful tags for the boxes that include pictures of the toys and book in that box. Even her 15 months old son, Ben volunteers with us. He tests the toys while his mom has fun creating toy boxes, repairing toy boxes, processing or cleaning/sanitizing. Today we have more than 600 toy boxes, our circulation increased, and we have one more new location (Colton). Clarissa has been a bright light that joined the organization and through her volunteer wok create even more opportunities for children to learn through play. Thank you, Clarissa,! You are amazing!
The Bean Counter
Black Hills Area
The Bean Counter stepped up in September 2020 and participated in Safe Families for Children's Annual Caffeine Cruise. They help sell 20 passports and were very intentional about supporting Safe Families. We appreciate their willingness to support us during such an unpredictable time and donating drinks to our Caffeine Cruise!!
Thrivent Financial
Sioux Empire
A community member stated, "When I was diagnosed with COVID, Dave DeVries and his team from Thrivent reached out to offer their support and prayers. As a group they put together bags to deliver to the front porches of households impacted by COVID which included snacks, games, and other items to help pass the time while quarantining. It was such a blessing to be cared for in this way and so appreciated by our family. I know that Dave and his wife Jackie helped many families in the community and I look forward to them receiving some well deserved appreciation."
Jerry Tieszen
Sioux Empire
Jerry is a member of Master's Builders at Habitat for Humanity Greater Sioux Falls. The Master's are a group of dedicated regular volunteers. Due to COVID we did not have as many volunteer groups as we normally do. We are thankful for the hard work the Master's did to keep our building season on track. Jerry volunteered 332 hours in 2020. We appreciate him and all of our Master's!
Bill Titus
Black Hills Area
Bill has been a volunteer for The Salvation Army of the Black Hills for many years. Bill is always happy to help out where ever needed. Bill volunteers at The Salvation Army camp doing camp maintenance, cleaning, mowing and whatever needs to be done. Bill worked over a hundred hours during Christmas. Bill helps set up the toy shop doing everything from cleaning, to setting up tables and helping pick up toys. Bill volunteered almost everyday during the Christmas season just happy to be helping out and he didn't let Covid keep him from doing what he loves, volunteering for The Salvation Army.
Becky Treiber
Sioux Empire
The pandemic didn't slow Becky Treiber down. Becky stepped up and volunteered over 130 hours in 2020 with the Avera Dougherty Hospice House. Even though she could not go in patient rooms, she assisted with laundry, stocking shelves and decorating the Christmas tree. This meant so much to staff!
Ron Treiber
Sioux Empire
Ron has volunteered over 130 hours at the Avera Dougherty Hospice House in 2020, despite the pandemic. He is Commander in Chief of cookie baking and maintaining morale. Between his warm cookies and even warmer personality, the staff are always happy to see Ron walk through the door.
Jon Veltman
Black Hills Area
When Jon Veltman began over a year ago during the pandemic, at Keystone Senior Center, they implimented a family food pick up program. His motivation and enthusiasm has produced a weekly food pick up program that serves 80-100 people weekly. Keystone has only 327 residents and 61% poverty level due to our seasonal status businesses .Without his dedication, persistence this program "Feeding the Hungry" would not have been organized. The Keystone Project added their services by buying a refrigerated truck to store food and pick up surplus food from the smaller grocery stores. A group of people working together to take care of their wonderful community. Without the dedication and persistence of this one man who began this project because of his mom(Marge Veltman) who has since passed away. He always wanted to continue the dedication and volunteerism that she gave when she was alive. His spirit and persistence has made this program very successful. The response from community residence has been outstanding encouraging others to help out when needed.
Galen Ver Steeg
Sioux Empire
Galen Ver Steeg consisitently volunteered on a weekly basis, despite the pandemic, at the Center of Hope "Geared to Empower" program. Geared to Empower aims to empower the homeless & working poor population in the Sioux Empire with growing their relationship wth GOD, becoming self-sufficient, learning how to care for their own bike & become physically, mentally & spiritually healthy. Galen is one of the main volunteers that help repair bikes for this ministry. Even throughout the pandemic Galen knew there were people in need, possibly more than ever, of a bike for transportation & so much more.
Pam VerMulm
Sioux Empire
Pam VerMulm has helped with Royal Family Kids camp for 6 years plus and every year she volunteers her time to make camp happen. This year was different because of COVID 19. That didn't stop Pam she was focused and determined to make camp happen for our kids despite the COVID challenges. She made sure we were safe and still were able to care for kids that need LOVE! She was on the phone non stop with people trying to figure out a way how we could still have camp and be safe! Pam always goes the extra mile for the kids! She truly is a selfless person and put the needs of others before her own! We are so glad to have her on our team!
Andrew Villalobos
Black Hills Area
Andrew Villalobos is soft spoken leader who is sure to step in and make things happen when there is work that needs to be done. He currently serves on the Youth Action Board (YAB), the Homeless Coalition Youth Taskforce and the Safe Place leadership team. Since the pandemic, most of the community work was done virtually and Andrew has definitely stepped up and made things happen. In his foundational role of the Youth Action Board, he helped to create a vision statement, write funding proposals, identify roles and responsibilities for the stakeholders, create marketing items, and facilitate presentations on a statewide platform. This work was all done virtually. His work brought stipend support to the YAB in the amount of $7800. He is also involved with the Homeless Coalition Youth Taskforce and has advocated for solution-based activities to include Safe Place, a national youth outreach and prevention program. He has volunteered his time by attending Safe Place trainings and planning sessions. Andrew has brought youth insight to many important community projects and his actions will impact the community in the days, months, and years ahead.
Vishnu Bunny Tattoo & Piercing
Sioux Empire
Annually, since the Christmas 2016 Holiday Season, the servant leaders at Vishnu Bunny Tattoo & Piercing in Sioux Falls have made it their mission to ensure that kids who come to Family Visitation Center to maintain healthy safe connections with the families they love ALSO experience holiday magic. Jeff Mann and his team were NOT going to allow an obstacle like COVID 19 to detract them from this commitment in 2020 so they engaged the 2020 operative "pivot" strategy for their Toys for Tatts promotion. Vishnu Bunny encouraged community members to drop off unwrapped new toys valued at $20 or more at Vishnu between 5:00 & 7:00 PM (M-F) and 1:00 & 3:00 PM (Sat - Sun). In exchange, Vishnu offered donors the opportunity to schedule a single sitting tattoo for 1/2 price up to $400. Words fail to express how much joy Vishnu's generosity brings to kids', parents', and our hearts. Thanks to the generosity and ingenuity of these artists, kids are able to "live the dream" of walking into a room of shelves lined with new toys and picking out whatever they wanted. Moreover, they felt valued and "seen".
Vitalant Blood Donors
Black Hills Area
While many things came to a halt during the pandemic, the need for blood donations continued. Vitalant's generous blood donors ventured out to give whole blood, platelet, and plasma donations to ensure that patients had the lifesaving donations they needed. Donors who recovered from COVID-19 also gave convalescent plasma, which is used to treat patients hospitalized with COVID-19. Because of the generous actions of these blood donors, Vitalant became a leading collector of convalescent plasma nationwide. In the Rapid City area, 24,301 individuals gave blood, platelets and plasma at Vitalant in 2020. We would like to celebrate each and every one of these individuals for volunteering their time, their energy, and their lifesaving blood donations. We could not pick just one of these individuals to nominate for the Spirit of Volunteerism Award, because it took each volunteer donor to ensure that patient needs were met in 2020. We want to thank Vitalant blood donors from the bottom of our hearts. The need for blood continues in 2021, and we encourage others in the community to donate if they can. Blood donation is vital to life, and so are the volunteers who make it possible.
Beverly Vos
Sioux Empire
For the hardworking Avera Dougherty Hospice House staff, Bev Vos has been bringing in yummy treats (many homemade) since mid-March when volunteers were put on hold. Bev's goodies have been pretty much a weekly occurrence and a highlight of the break room! Volunteers are so missed at Dougherty but reminders that they are supporting staff mean so much.
Ken and Connie Wade
Black Hills Area
Every Sunday throughout the Covid pandemic, Ken and Connie Wade brought approximately 150 fresh, sausage, egg, potato, cheese, green pepper and onion homemade burritos to serve at The RV Ministry breakfast. To achieve this, Ken begins cooking all the ingredients Sunday morning a little after 1 AM. Connie joins him at 4 AM to begin rolling all the ingredients into the tortillas and then into foil wraps. The excitement begins when our guests see Ken and Connie arrive with their insulated carriers! While others were at home protecting themselves from contacting Covid, Ken and Connie continued to provide our RV Ministry guests with some "normalcy" and good nutrition, by providing their much appreciated breakfast burritos! Ken and Connie, along with all of us at RV Ministry, know there is no other consistent breakfast meal available to our homeless and low-income friends in Rapid City. Additionally, during the Covid-19 Pandemic, many other daily meal options for the homeless were no longer available. Ken and Connie wanted to make sure our guests started off their week with a warm burrito made with love and care for each guest.
Bill Watson
Sioux Empire
Bill Watson is a Court Appointed Special Advocate (CASA). CASA volunteers advocate for what is in the best interest of abused and neglected children in the Sioux Empire. In his role as a CASA, Bill is the eyes and ears for the Judge who ultimately makes difficult decisions about the future of these children. Bill completed training in July 2018 and to date has worked two cases. Bill was assigned to his second case in August 2019 and he remains as the advocate for two children. Not only is it a very complex case in regard to the parents, but Bill has also faced resistance from a teenage boy not wanting to have another person poking around in his life to building a relationship with a two year old little girl, terrified of men. With patience and determination, Bill has slowly gained the trust of the young man and is now a great and trusted adult in the life of the little girl. From one placement to the next, Bill has remained a constant presence in the children's lives and he continues to advocate for what will ultimately be in the best interests of two children. A genuine CASA.
Kaitlynn Wellman
Black Hills Area
Kaitlynn Wellman is an amazing young leader in our community and serves on the Youth City Council (YCC). Just as the YCC identified their priorities and started their committee work, COVID hit. In practicing health and safety guidelines, all their work needed to be virtual. As a committee co-lead, Kaitlynn helped to set up 2 virtual meetings each month to talk about projects that will improve youth mental health. They created a vision statement and started their work by collaborating with experts and service agencies in the community. Kaitlynn participated in the "A Community UNITED," web panel discussion sponsored by Newscenter 1 & United Way that focused on youth mental health. She also provided insight for RCAS administration about mental health of students during the onset of the pandemic. She also helped to lead the YCC committee's - Cheer for the Holidays project. The group collected fun motivational items and and organized them into gift bags. The gift bags were then shared with RCAS counseling services and McKinney Vento program. Kaitlynn touched the lives of many community members and her peers during the pandemic and her present committee work continues to strengthen and support mental wellness of young people.
Stacey Wessels
Black Hills Area
Stacey Wessels has been volunteering since the BHSSC/RCAS Regifting Store opened in 2019. Stacey continued to volunteer throughout 2020 regardless of the pandemic. She has helped organize donations, set up and stock the store, and set up, run, and take down the one-day events. She has been a rock. Stacey not only puts in countless hours, but she is so nice, nonjudgmental, and helpful to every one of our families that comes to us to shop. Stacey is an incredibly beautiful person inside and out. She truly makes a difference in the life of our families.
Western Dakota Technical College
Black Hills Area
Western Dakota Technical College (WDT) launched the "Masks for Rapid City" project in March 2020. The purpose of this project was to help reduce the spread of COVID-19 in our community by providing free, reusable, cloth face masks to healthcare workers, frontline workers, nursing homes, local businesses, non-profits, service providers, Rapid City Area School (RCAS) students, homeless, inmates, and residents in Rapid City. To fulfill this project, "Mask Kits" were assembled on campus by WDT employees and community volunteers. The "Adult" mask kits produced 20 individual masks and the "Kids" mask kits produced 36 masks per kit. Fabric was pre-laundered, mask kits were assembled by, distributed to and sewn by community volunteers; then returned to WDT, re-laundered, and distributed in the community. WDT employees and volunteers assembled over 2,500 adult and 380 kids masks kits. To date, WDT has distributed over to 50,000+ completed face masks, including 14,000 masks for RCAS students. Volunteers continue to pick up kits and drop off sewn masks for distribution by WDT to healthcare workers, businesses, non-profits, and residents, while RCAS has taken over kits for their students. Truly a team effort made possible by many volunteers. Western Dakota Tech provided 200 handmade masks to our local veterans, so that the VA was able to participate in the Veterans Resource Fair, and provide much needed services such as mobile health units for flu shots, health checks, mental health counseling and suicide prevention; and it all began with providing masks. Thank you!
Barb Williams
Sioux Empire
Barb Williams is a smiling face greeting patients and visitors at the Avera Prairie Center each week. Barb volunteers at the front desk of the Prairie Center which is home to the Avera Cancer Institute. Barb greets guests and helps them find their way around the facility. Barb is a warm smiling face to patients and family going through some of the hardest times in the their life. As soon as Avera lifted volunteer restrictions in the summer of 2020 Barb was right back to volunteering, knowing that her volunteer work was still calling as the cancer fight did not pause for the pandemic and the Avera patients & families still needed her. Barb is an amazing volunteer to our community and is also an active volunteer for RSVP (Retired Senior Volunteer Program).
Samantha Williams
Black Hills Area
Samantha Williams volunteers her time for Cornerstone Apartments, part of The Cornerstone Rescue Mission. Cornerstone Apartments are a permanent supportive housing complex for those referred by local emergency shelters and other social service agencies in the community. Even throughout COVID-19 Samantha volunteered to make sure the apartments were a safe place for those who needed a place to stay. Samantha volunteers by cleaning the laundry rooms, trash rooms, she also helps with cleaning the Cornerstone Apartments when people leave them in bad conditions, she has a can do attitude and never complains about anything.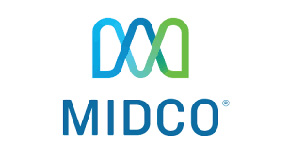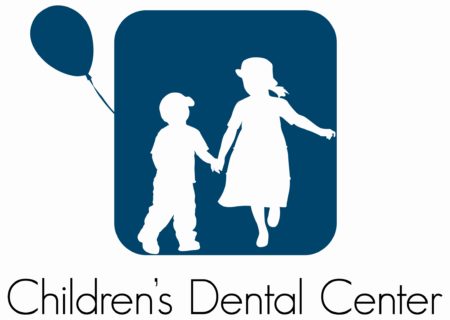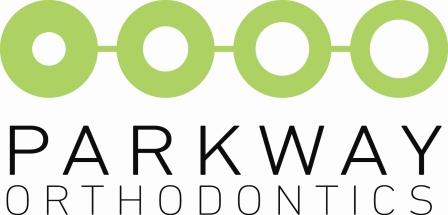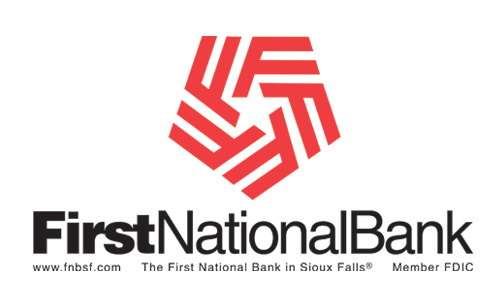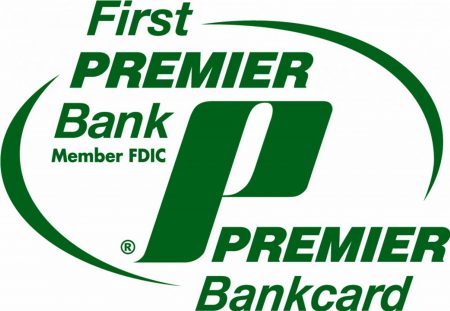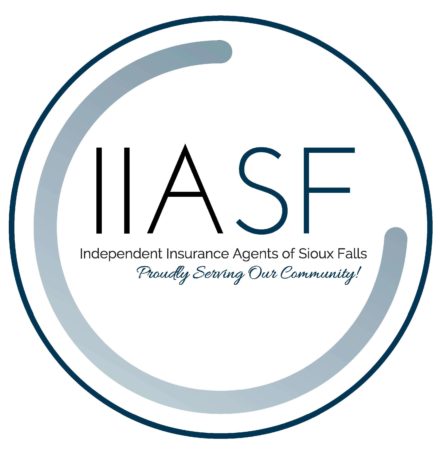 Black Hills Area Sponsors