Volunteering is a wonderful way to meet new friends, develop new skills and make a difference in your community. When youth have positive experiences giving back, they become invested in their communities. Today's youth are the next generation of board members and philanthropists.
In the Sioux Empire, the Helpline Center developed SALSA, (Serve and Learn Student Association), as a way to connect youth with opportunities to serve.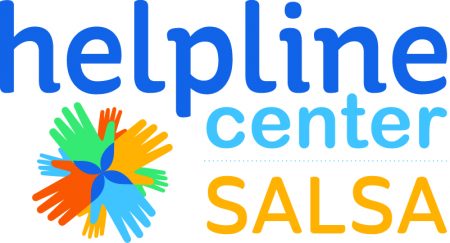 The Helpline Center operates the Serve & Learn Student Association (SALSA) for over 600 participants at the six public high schools located in Sioux Falls, Brandon, and Tea as well as at Sioux Falls Christian High School. SALSA is an opportunity for all youth to engage in service learning by volunteering at community nonprofit agencies.
SALSA is as a way to connect youth with opportunities to serve. SALSA connects high school students to engage them in volunteerism, giving them the opportunity to meet new friends, explore careers, gain leadership experience, earn hours for scholarship applications, and make a difference in their community.
SALSA holds monthly meetings in the high schools where students hear from nonprofit agencies about the needs in our community, learn about individual volunteer opportunities and complete hands on service projects. Twice a month, students also get together in large groups and go out to complete projects (called SALSA Wide Events) decided upon by the youth leadership team.
Contact the SALSA Specialist at (605) 274-1409 or salsa@helplinecenter.org for more information.