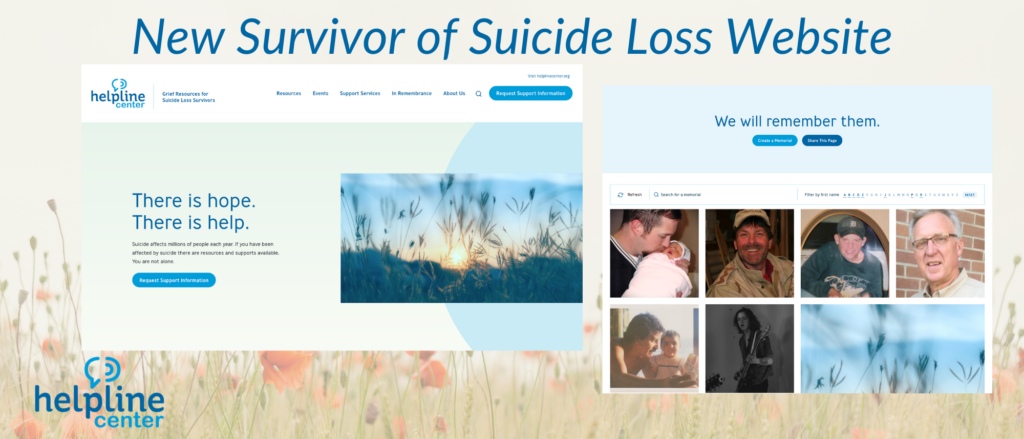 Each year more than 48,000 people die in the United State by suicide, leaving thousands of parents, siblings, wives, husbands, sons, daughters and friends to survive the tragic loss. The Helpline Center has offered support to those bereaved by suicide loss since 1999 and now, thanks to funds raised through The 437 Project, we're able to expand how we can meet individuals in their grief.
We're happy to announce the launch of a new website designed with the goal of providing hope and help to even more suicide loss survivors. There are many new features on the site and we encourage you to take a look and help us spread the word!
Healing After a Suicide Loss booklet
In Remembrance page
Resource Library
In addition to the website and resources, we will begin offering a virtual support group online on the 3rd Wednesday of each month via Zoom.  We truly want to support individuals across South Dakota and we hope these new opportunities will provide just that.
To learn more about our survivor resources or our virtual support group, please email griefsupport@helplinecenter.org.