Helpline Center's news and events are the critical link between great community and the programs Helpline Center is involved in.

On July 16, 2022, the National Suicide Prevention Lifeline (1-800-273-8255) will transition to the phone number
988
. Moving to a 3-digit code will transform the way Americans reach out for mental health help and support. The FCC selected the
988
number to elevate the awareness for mental health crisis response to the same level as calling 911 for other emergencies.
It's anticipated that 911 and 988 will quickly become the two most recognized and important phone numbers.
Of course,
988
is more than just an easy to remember number, it's a direct connection to compassionate and professional support for anyone who might be struggling with emotional distress, experiencing suicidal thoughts, or who is concerned about a family or friend with a mental health or substance use issue. For continued updates leading up to the launch date, click
here
.
Kevin Hines - Virtual Event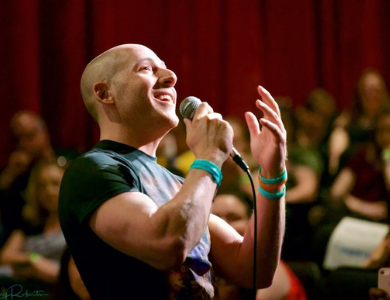 The Helpline Center is excited to announce that Kevin Hines will be joining us for two virtual events during Mental Health Awareness month! We're so grateful to partner with Thrivent Financial to bring Kevin's inspiration message of hope to our community.
We're offering two opportunities to attend
on Tuesday, May 10 at
12:00 and 7:00 p.m. CST.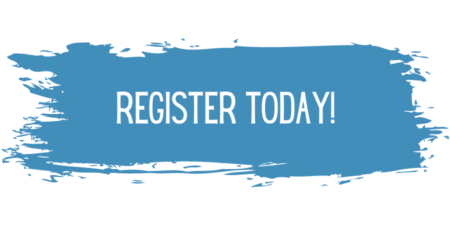 Kevin will share his story of hope and celebration of life. Kevin Hines is a mental health advocate, global speaker, best-selling author, documentary filmmaker and entrepreneur who reaches audiences all over the world with his story of an unlikely survival and his strong will to live. Two years after he was diagnosed with bipolar disorder (at 19 years of age), he attempted to take his own life by jumping from the Golden Gate Bridge. He is one of only thirty-four (less than 1%) to survive the fall and he is the only Golden Gate Bridge jump survivor who is actively spreading the message of living mentally healthy around the globe.
Get your raffle tickets today for a chance at winning an incredible Black Hills vacation! The winning raffle ticket will be announced on Monday, July 18th at the Helpline Open Golf Tournament. You do not need to be present to win!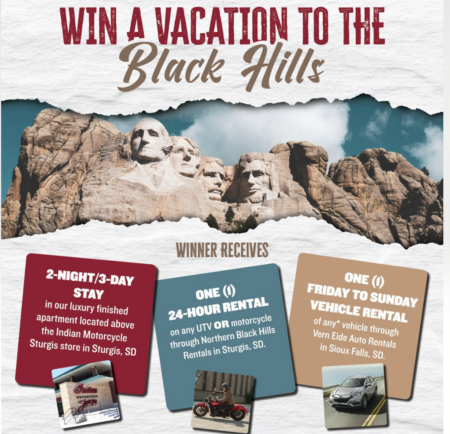 The vacation package includes:
2-night/ 3-day stay in a luxury apartment in Sturgis, SD
(1) 24-hour rental of UTV or motorcycle in Sturgis, SD
One (1) Friday to Sunday vehicle rental in Sioux Falls, SD
$50 gift card to Spearfish Brewery
1 ticket for $10
3 tickets for $25
Deadline is Monday, July 18th.

All funds raised from the raffle will support the important work at he Helpline Center. A big thank you to Vern Eide Motorcars for their generous support! Helpline Center employees, members of the Board of Directors, and their spouses and children living in the same household are excluded from participating and are not eligible to win. Vacation package must be used by December 31, 2023. Package valued at $1,500.
Disclaimer: Excludes midsize and 15-passenger vans. Must be 24 or over with a valid driver's license and proof of full coverage insurance for a rental. Credit card required for incidentals. If renting a motorcycle, a valid motorcycle endorsement is required by South Dakota law and the renter must demonstrate the ability to safely operate a motorcycle. Blackout dates for lodging include July 15 – August 20 and holiday weekends. Other excisions may apply. UTV/Motorcycle rental is available May 15 – October 15. Must use voucher by December 31, 2023.
If you have any questions about the raffle, please reach out to our Events Coordinator at (605) 274-1418 or by email at events@helplinecenter.org.
Strategies to Reduce the Impact of Substance Use
Agenda
8:15-8:20am | Welcome
8:20-8:45am | Lived Experience: Melissa Flynn's Story
8:45-9:45am | Keynote Speaker: Nzinga Harrison, MD

Understanding basic principles of harm reduction
Understanding a comprehensive biopsychosocial-based harm reduction model of addiction treatment

9:45-10:00am | BREAK
10:00-11:00am | Continue: Dr. Harrison

Learn to incorporate harm reduction into addiction treatment

11:00-11:30am | Q&A with Dr. Harrison
11:30-12:00pm | Helpline Center University: Substance Use Resources in South Dakota,
Betsy Schuster, Vice President of Program Development, Helpline Center
12:00-1:00pm | LUNCH (on your own)
1:00-2:00pm | Naloxone Education: Dr. Melissa "Mo" Dittberner and Katie T. Kassin, The University of South Dakota
2:00-2:45pm | The Future of 988: Janet Kittams, CEO, Helpline Center
2:45-3:00pm | BREAK
3:00-4:00pm | Panel Discussion

Sara Crosby- SMART Recovery
Detective Nelson – Sioux Falls Police Department
Maddie Miller – The Link
4:00pm | Wrap up
CEU's available for SD BAPP, SD Social Work and SD Counseling
Learn more and register here, https://www.helplinecenter.org/reducetheimpact/
Step Forward to Prevent Suicide - Sioux Falls
As our communities and state continue to experience the loss of family and friends to suicide, the Step Forward to Prevent Suicide event promotes hope and healing for all who participate. The Step Forward event offers an opportunity to hear from an honorary speaker, remembrance ceremony and a 1.5 mile walk. The event raises awareness and support for the Helpline Center's suicide prevention services and survivor support programs. 100% of proceeds stay local.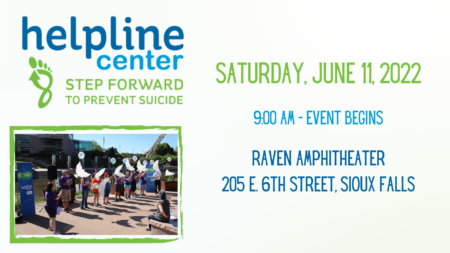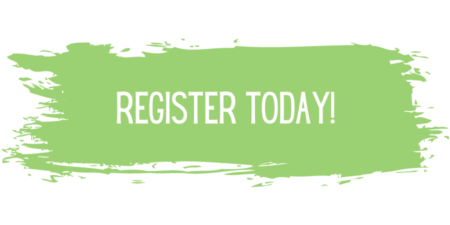 Helpline Center Open 2022
We hope you'll join us on Monday, July 18, 2022 for the Helpline Open golf tournament. Our tournament will once again be held at the Willow Run Golf Course and it's a 4 person scramble designed to be competitive and fun for all.  Golf begins with a shotgun start at noon and we encourage all golfers to stick around for a social and banquet after their round.
The cost to participate is $500 for a team and $125 for an individual. All the funds raised from the Helpline Open tournament support the suicide prevention and crisis support programs offered through the Helpline Center. To register, click on the event image below.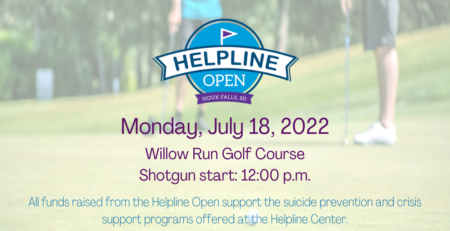 If you have any questions about the event, please reach out to our Events Coordinator at 211 or by email at events@helplinecenter.org.
National 211 Day, celebrated each year on February 11th, is a time to recognize the comprehensive services and support that 211 brings to the community. In 2001, the Helpline Center launched 211 and we celebrated a major milestone in 2020 when 211 went statewide in South Dakota. Last year our compassionate and professionally trained staff responded to more than 70,000 calls from across South Dakota. From Hello to Help, we're here 24 hours a day, 7 days a week to help individuals with simple questions or serious help.
If you'd like some of our free 211 promotional materials, check out this website to learn more! Help us share stories of how 211 has positively impacted you or someone you know. Please share on your social media accounts and tag us @helplinecenter on Facebook or Instagram. Use the hashtags: #211SoDak and #211Day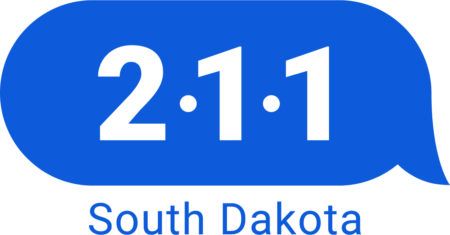 2022 Spirit of Volunteerism Awards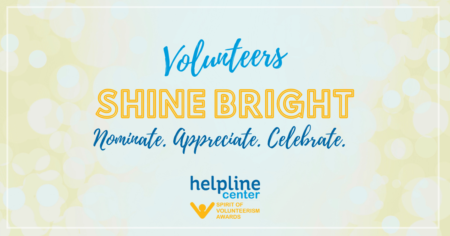 The Spirit of Volunteerism Awards is a long standing event that celebrates the contributions of volunteers in our community. We're excited to host a breakfast event this year in Sioux Falls and Rapid City. We look forward to appreciating all of the wonderful achievements of volunteers in our communities once again this year.  Like last year, we will not be choosing one winner per category but instead we'll appreciate all of the honorees during the 2022 Spirit of Volunteerism Awards Breakfast.
Spirit of Volunteerism Awards Breakfast:
Sioux Empire: Tuesday, April 12, 2022
Black Hills: Tuesday, April 19, 2022
Doors open at 7:00 a.m. Event is from 7:30 a.m.-8:30 a.m.

Giving Tuesday - November 30

One of the biggest days of generosity is Tuesday, November 30—Giving Tuesday!
For one day only, Thrivent is matching $1 for every $2 you give* to the Helpline Center. Plus, Thrivent pays all online processing fees, meaning 100% of your gift will go right to the cause. All of the funds raised will directly impact the work the Helpline Center does in suicide prevention and crisis support.
And you can take action prior to Giving Tuesday: While donations aren't matched until November 30, help celebrate this national day of giving. Go to the donation page https://bit.ly/3AlQV9O and post a photo, inspirational message or how our organization has impacted you. For every post, Thrivent will donate $1 to our organization.
The details
*Donations made online through Thrivent's giving platform to featured organizations on Giving Tuesday, November 30, 2021, will be matched up to $20,000 per Thrivent Member Network. Thrivent, in partnership with Thrivent Charitable Impact & InvestingTM, offers you the opportunity to make online personal donations to the organizations you care about.
The caring and professionally trained staff at the Helpline Center continue to provide support and connections to a growing number of South Dakotans. We've added and expanded several programs to meet the increasing needs throughout the state. Providing hope when it's needed most will always be a core value of our work.
With increased program expansion it became clear that we needed additional office space to better accommodate our growing staff. We recently moved to our new location at 3817 S. Elmwood Avenue in Sioux Falls. We're thrilled with our new space and look forward to giving you a sneak peek at it through photos and a video in the near future!